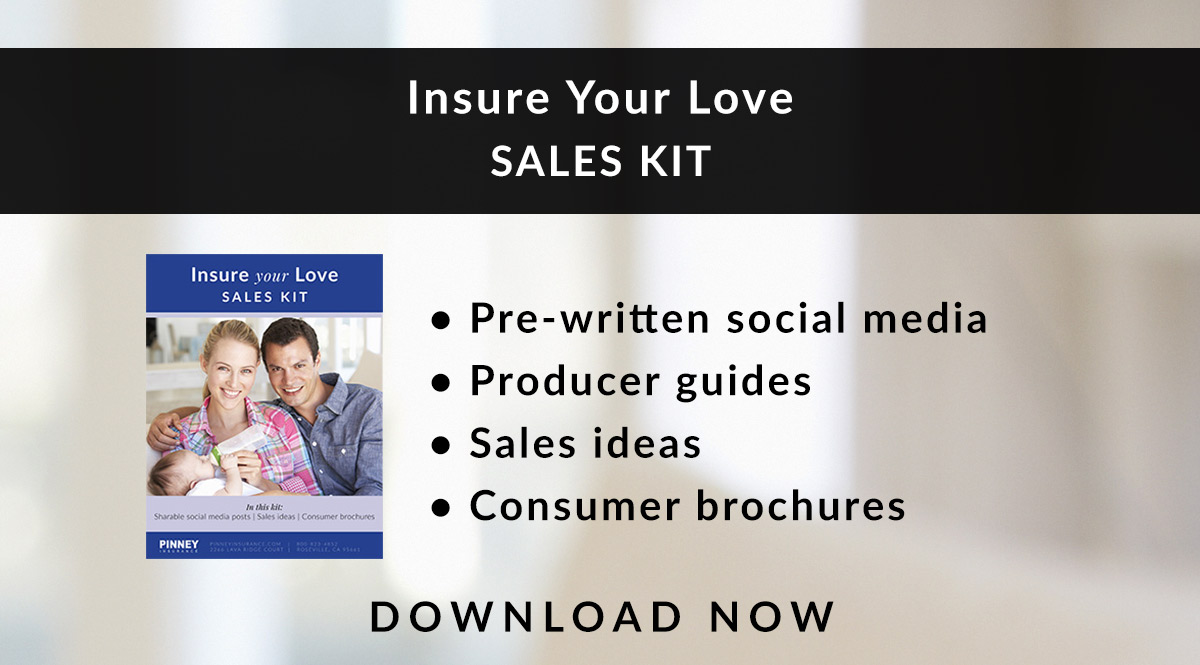 Our February 2018 sales kit is designed to complement the Life Happens Insure Your Love campaign. Thanks to Valentine's Day, our thoughts turn to love and romance every February. This awareness campaign helps consumers understand that life insurance is a great way to show their loved ones how much they care about them.

---

What's in the Kit
In this month's kit, we decided to give you a little bit of everything. There's a social media starter kit, with two pages of downloadable images for you to share. Pair any of the images with any of the text posts provided. They work for Facebook, Twitter, LinkedIn, and Google+. Next, we gave you some good universal information on life insurance. Since this is a consumer awareness campaign, we're not getting into complicated topics like tax law or estate planning. Keep it simple, and make sure your prospects know the basics. Next, we included a few brochures and flyers that help you reach people who might have thought they couldn't get insured. From moms to smokers to people with special-needs kids, these pieces will help you start the conversation. Finally, we added a few one-page flyers with clear, simple messaging - great for emailing to prospects!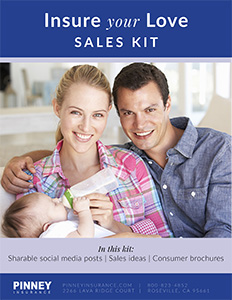 Our FREE 41-page kit includes:
Social Media

3 pages of pre-written social media posts & sharable images

Universal Info for You and Your Prospects

4-page consumer guide: Twelve Life Insurance Mistakes to Avoid
2-page consumer PDF worksheet: life insurance coverage needs estimator
12-page consumer guide: What Every Consumer Should Know about Life Insurance

Specific Types of Consumers & Insurance Needs

2-page producer flyer: mortgage protection for less, from Protective (we'll bring you more information about some great offerings from Protective later this month)
1-page consumer flyer: life insurance for smokers
1-page consumer flyer: life insurance for moms
2-page consumer brochure: life insurance for blended families
2-page consumer brochure: life insurance in a special needs trust
7-page producer guide: special needs trusts

One-Page Consumer Flyers

1-page consumer flyer: term vs. perm
2 1-page consumer flyers: ease and affordability of term life
Get the Kit
How to Use This Month's Sales Kit
This month, focus on prospects - and people who might become prospects. Social media is a great place to start, since you have a good shot at reaching new people who don't know much about life insurance. The first section of our sales kit contains free downloadable images you can share on social media - just paste in the accompanying text we've provided. If you're a Life Happens Pro subscriber, you also have access to a ton of great Insure Your Love campaign material, from videos to social media posts and Real Life Stories you can share.
If you're not keen on using social media (or your compliance department won't allow it), take a look at the consumer flyers and brochures in the kit. They're great for general use, but we've also highlighted several types of consumers who might not think they need life insurance...or know it's possible to get it. From smokers to stay-at-home moms, these niche groups are a great opportunity for you.
For example, you could write a quick email and send it to your existing client base, asking them to help spread the word. Do they know someone who smokes, or has a special-needs child? Do they know it's still possible to get coverage, even in seemingly challenging situations? Ask them to send their referrals your way for help.
Get the Kit
Insureio Subscribers: Use Our Insure Your Love Campaign
Are you an Insureio subscriber? If so, you have access to February's pre-written Insure Your Love marketing campaign. It includes educational and inspiring emails pre-scheduled for delivery throughout the month. These emails don't sell a particular product or mention a carrier. They simply promote the idea of life insurance as a way to insure the people your recipient loves the most. They're perfect for prospects or leads who haven't converted yet.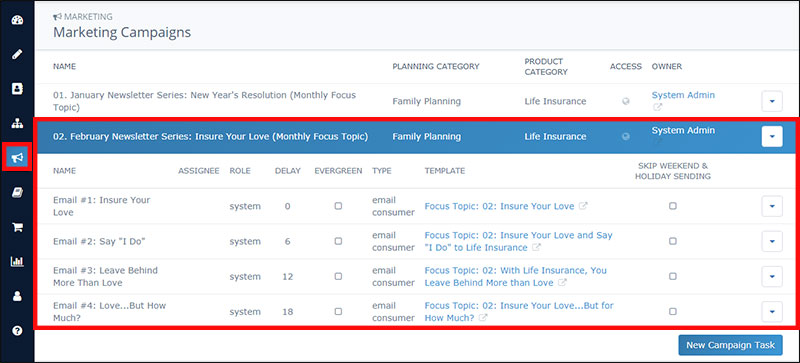 To preview the campaign:
Click Marketing and then Marketing Campaigns from your left-hand navigation menu in Insureio.
Scroll down and click February Newsletter Series: Insure Your Love (Monthly Focus Topic). You'll see the list of four pre-scheduled emails. Click any of the email titles to open up the template in a new browser tab for a preview.
Want to learn more about Insureio marketing campaigns, including how to enroll your clients and prospects? Click here to visit the tutorial in the Insureio Academy.
Download Our February 2018 Sales Kit Now!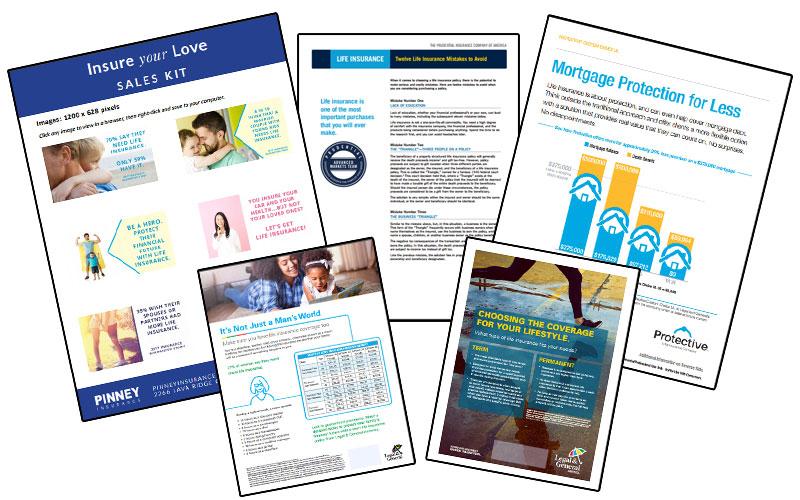 ---