---
About Chronic Hepatitis B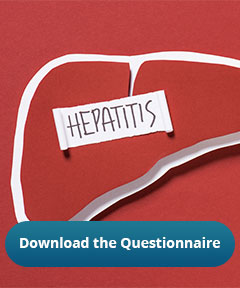 Hepatitis B is an inflammation of the liver, due to an infection of the Hepatitis B virus (HBV). Although a common condition worldwide with more than half the population chronically infected, Hep B only has a 2% incidence of chronic infection in the United States. HBV is typically transmitted through birth, sex, or blood.
Approximately one-half of the new infections are mild and unrecognizable occurrences. The other half are more significant that will show signs of jaundice and/or elevated liver function tests and, long-term, may develop into fibrosis, cirrhosis, or cancer…and occasionally death.
Not to be confused with acute Hep B exposure — that typically isn't a real underwriting concern, once resolved — infections lasting longer than 6 months are considered chronic. To be considered for life insurance, a client must be recovered, in a carrier state, and/or only have a mild form of hepatitis.
Underwriting for Chronic Hepatitis B
The primary questions to be asked of a proposed insured that presents with this history are:
Age at diagnosis and what are the average LFT readings — especially the ALT(SGPT)?
Any diagnosis of fibrosis or cirrhosis?
Has any testing been done (i.e., biopsy, CT scan, ultrasound)?...normal results?
Have any medications been prescribed?... or any treatment w/ anti-viral drugs?
Amount and frequency of any alcohol use?
Frequency of follow up with doctor and testing results?
Underwriting decisions for chronic hepatitis B will be varied depending on the severity of the disease and how long a person has been infected. A Table 2-4 is typically what you'll be looking at for a starting point, but Standard offers are possible with evidence of excellent control, normal liver function tests, negative biopsies, and good doctor's follow-ups. Our free questionnaire will help you gather the information needed.
Download the Questionnaire
As always, we're here to help you answer questions, and provide the best underwriting services possible to help you place cases.
Click here to contact our underwriter, Mike Woods, with specific underwriting questions about chronic hepatitis B.
---