Why Work with Pinney?
We're more than a BGA – we're a partner committed to your success
Ready to stop wasting time on paperwork and routine customer service tasks? Grow your business and develop stronger client relationships by letting our team take those tasks off your plate. From application fulfillment to advanced sales support to time-saving tech tools, our team is here to help you get more cases placed. That means more revenue, more happy clients, and more time to focus on growing your business. The best part? All our services, tech, and tools are 100% free to you when you're contracted with us.
Partner with us to get the technology and expertise you need to become a 21st century producer.
Join the Team

What's In It for You?
These are the features that keep our agents & partners coming back to save time, skip paperwork, and place more cases.

Free to use
All our services and tools are 100% free to use when you're contracted with us. You get all the benefits of our app fulfillment team, delivery team, in-house underwriter, and more without paying a dime.

Easy quoting
Quote 60+ carriers for term, permanent, universal, and variable policies, all in one place. No need to log into multiple carrier sites – use that time for more important tasks!

Universal application
Submit the same easy application no matter which carrier or product you quoted. We'll collect all further information needed and submit the full application to the carrier.

Back-office support
Wish you had a team that could handle application paperwork, run illustrations, and answer client questions about how eSignatures work? Let us take care of those detail-oriented and time-consuming tasks so you can focus on the next sale.

100% of your regular commission
Want to keep 100% of your commission? Just handle the needs analysis and health screening, make the sale, and submit the case to us. For a 50% commission split, we'll handle those things so you can keep prospecting.

Insureio CRM
The free, easy-to-use version of our powerful CRM makes it simple to quote, submit, and check a case status. Ready for Insureio's powerful marketing & agency management features? Take them for a test drive anytime with a free 30-day trial.

Why Work with Pinney?
Our partners say it best:
Melissa West

"When making the move from solopreneur to working with a team, I asked myself if they can be strong when I am limited...Today I received a resounding YES to all of my questions. Paulette helped me to wow a client by beating the previous proposal in value, flexibility, and STRATEGY. I knew the client would have questions. I needed to make sure I was looking out for her long-term best interest and to also make sure we talked about how to position the policy for her legacy planning needs. Paulette anticipated my questions and came back with such a thorough answer that I could rest easy knowing that my client was still in good hands with the new direction. Thank you Paulette and Pinney!"

Matt Wiggins

"We switched over to Pinney this year and have never looked back! Their product knowledge and underwriting experience has equipped our team to better serve our clients and produce faster underwriting times. After going through several other companies, I would highly recommend working with this friendly, highly professional and effective group."

Stephen Hambek

"My experience with Pinney has been top notch. They were easy to switch to as a broker, but honestly blew me away with their high level of service. No looking back for us."

Mark Erickson

"I've worked with Seth Legatowicz at Pinney Insurance for several years and I've found Seth and Pinney Insurance a true pleasure to work with. They are friendly, responsive and professional and have industry leading systems in place, so they're easy to work with."

Brian Trouette

"I've worked with David Cranfield since 1998. His team at Pinney goes the extra mile. We are a P&C brokerage for the most part so it is helpful to have a team who can take the life cases over the goal line for us by assisting with the medical records/exams and other outstanding items when they are needed. These tasks are outside of our normal workflows. On a recent submission, they assisted with a smaller case informal inquiry. The client had some medical issues causing a decline in one carrier. Usually, such an inquiry is reserved for larger cases because of the time involved. Their efforts for our client make it clear that relationships and service are the backbone of their practice."

Aarom Brooker

"Have been working with Pinney as a broker for a year now. Their prompt responses and professional approach help me and my clients know that we're moving in the right direction."

Don Rizzo

"I have been working with the team at Pinney over 15 years and they are the best GA out their."

Jason Dana

"Pinney has been an outstanding partner! Their support has been crucial to the success of our business. They have a rockstar staff that processes our backend so we can spend more time helping clients. Their CRM (Insureio) makes it easy to keep track of our business in real time. They've always been eager to help our business grow. Communication and responsiveness has been superb at all levels. We highly recommend Pinney!"

Seth Legatowicz

"Pinney Insurance is an extraordinary team of individuals to work with. I have been a licensed agent since 1996 and am so impressed with their value added services. Pinney's combination of work ethic, consistency, professionalism, knowledge, and "aim to please" attitude are unmatched in our industry. In addition, their Insureio CRM makes it so easy to submit and follow up on your cases. Their team will help you and your clients complete applications, obtain pending requirements, send policies and obtain final requirements to place policies inforce. This back office support is an incredible value and saves significant time & money for agents while providing clients with top notch service."

Alex Labrinos

"It has been over 3 years since our agency started working with PINNEY. Over the years they took a near perfect platform, made it better and they are continuing to innovate. The inserio platform saves me hours of time every single week and which frees me up to sell more insurance. While their technology is superior I believe PINNEY has an even better asset. That asset is its people. The leadership, management, brokerage directors, underwriter, case managers, application team, delivery team and every other person I have ever interacted with at PINNEY has gone above and beyond for our business. They are professional, responsive, morally upright, relatable, personable and so much more. Thank you!"

Alexandria Ennis

"They make the life insurance application process so easy!"
A Different Kind of Brokerage House
We started out as the R. Jan Pinney General Agency of Transamerica Occidental Life Insurance Company in 1972. Since our founding 50 years ago, we've expanded from a single company agency to a national distributor headquartered in California, with team members working remotely throughout the country.
Our focus on technology and digital-first sales strategies put us ahead of the curve in 2020. When the pandemic struck, it didn't change anything about the way we do business - in fact, our app fulfillment team had been doing remote client interviews with eApplications and eSignatures for more than 15 years. If you're motivated by the thought of using technology and online tools to sell more policies and better serve your clients, we'd love to hear from you.
Download our Media Kit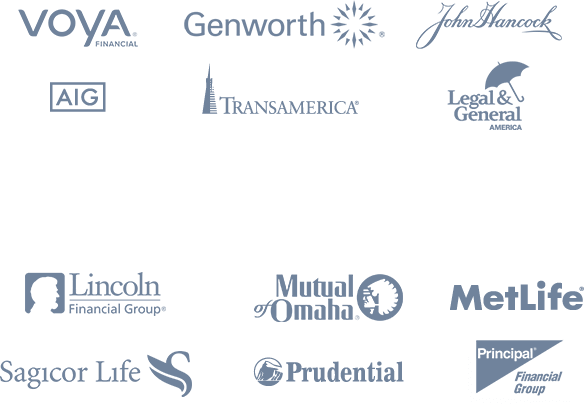 Our Service Guarantee
You and your clients are partners in our business. We take that commitment – and our service to you – seriously. When you work with us, we offer this 8-point guarantee:

WE GUARANTEE
We'll order your exams and labs within 24 hours of receiving your application. You focus on selling and we'll do everything else.

WE GUARANTEE
We'll order all Attending Physician Statements upon receiving notice that one is required. We'll also follow up every 5 business days until the APS is received. You sell, we handle the details.

WE GUARANTEE
With your permission, we'll call your clients as your assistant to get missing or additional information, saving you time and effort. You sell, and we'll follow up with your clients to make sure your cases are processed quickly.

WE GUARANTEE
When you call 800-823-4852 between 8 a.m. and 5 p.m. Pacific Time, Monday through Friday, you'll talk to a live person and have the convenience of leaving a detailed voicemail for a specific case manager or brokerage director, if you want to. You sell, we help in any way we can.

WE GUARANTEE
We'll provide you with online status reports on all your pending cases. Log on 24 hours a day, 7 days a week, and see what's happening with any or all of your cases in two easy clicks.

WE GUARANTEE
Every time something changes on one of your cases (or when nothing happens for 5 business days), we'll provide you with an immediate update via email, fax, or regular mail – just tell us how you want to be updated and we'll deliver.

WE GUARANTEE
We'll use all our tools, contacts, and agency knowledge to obtain the best possible rating on your cases. In negotiating offers with a carrier, we'll be your advocate.

WE GUARANTEE
We'll always provide prompt, friendly, efficient, and courteous service to help you succeed in any way we can.

An Award-Winning BGA
Our leadership team is known throughout the industry for hard work, vision, and technological innovation. Our application fulfillment team is acknowledged as an industry leader, and our award-winning CRM is the first sales & marketing platform built specifically by life insurance agents for life insurance agents. Check out our press mentions here and meet the entire team here.
---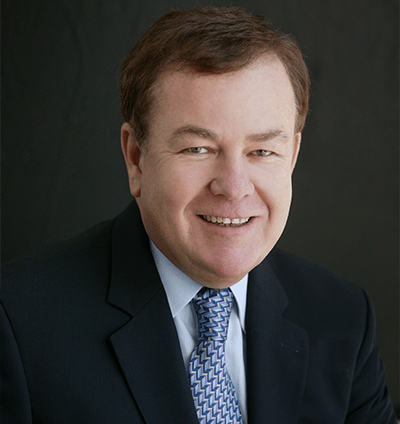 Jan Pinney
2021 LIDMA Vision Award Winner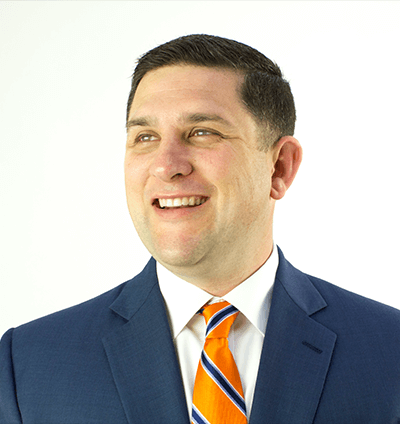 Ryan Pinney
2019 NAILBA ID Twenty Award Winner
At the Forefront of Technology
At Pinney Insurance, we believe our industry is at a turning point. Consumers have changed how they shop for insurance, and it's our job to meet their needs. That means offering you and your clients the latest technology, from eSignature and electronic applications to ePolicy Delivery. We're constantly updating our systems and tools with time-saving and groundbreaking technologies to make prospecting, selling, and processing insurance easier for you.
Our products, systems, and technology will give you what we call "The Innovator's Edge." For example, together with Insureio Technologies, Inc., we've brought you the first customer relationship management (CRM) software system designed by and for insurance agents.
You'll be able to
Market yourself effectively to new leads & prospects
Write more cases
Spend less time on paperwork
Process business faster
Differentiate yourself from other producers
Explain complex processes and financial concepts to your clients
Make more money
Focus on developing relationships with new and current clients
Tools for Your Success
We want to help you become the most successful advisor you can be. We've developed a producer's toolkit for the digital age, which we call the Tools for Your Success. It's an ever-expanding list of skills and tools you can use to grow your business, streamline your processes, and simplify the sales cycle. It includes:
Sales concepts and presentations
Lead and referral generating tips and tools
In-person and web-based sales and marketing platforms
We share the best of our tools & tips in our blog and our monthly newsletter, Tools of the Trade. The blog brings you the latest in technology, insurance marketing, thought leadership, and insights from major industry associations including MDRT, NAIFA, NAILBA, and more.
Our monthly newsletter, Tools of the Trade, brings you free sales kits & sales tips, along with links to our most popular blog posts, analysis from our underwriter on impaired risk conditions, and more. Click here to sign up!
Industry-specific tools:
Front-line brokerage directors
Advanced sales department
In-house underwriter & on-staff medical doctor
Unique sales concepts and presentations:
Asset Amplifier
Accumulation Protector
Infinite Income Life Strategy
Policy Assessment
Risk Eliminator
Industry knowledge regarding:
Internet Marketing
Search Engine Optimization (SEO)
Social Media Marketing (SMM)
When you partner with Pinney, you get instant access to all of our tools. Plus, we're constantly improving our existing tools and creating new ones. If there's anything you need, please let us know. We always welcome feedback and ideas from our brokers. After all, you're the reason we do everything we do.
The Pinney formula for success: Have Fun + Value People = Make Money

5 Teams All Working for You
When you join the Pinney team, you get the benefit of five separate teams working in tandem to help you place more cases and grow your business. Every part of our process has its own team with diligent follow-up processes to ensure your clients get the best service possible. When you succeed, so do we - that's why we work so hard to deliver the support, technology, and big-picture thinking you won't find with another BGA.
Application Team
Our A-Team reaches out to the client on your behalf to complete and submit their application. If needed, during the first 7 business days, they make 11 attempts to complete the application and order and schedule the medical exam for your client. Once the app is complete, they'll follow up directly with your client to answer any questions or help with additional items needed. We can't say enough about what our A-Team brings to the table: they're friendly, experienced, dedicated & knowledgeable. If you know, you know.
"My experience with Pinney has been top notch. They were easy to switch to as a broker, but honestly blew me away with their high level of service. No looking back for us."
- Stephen Hambek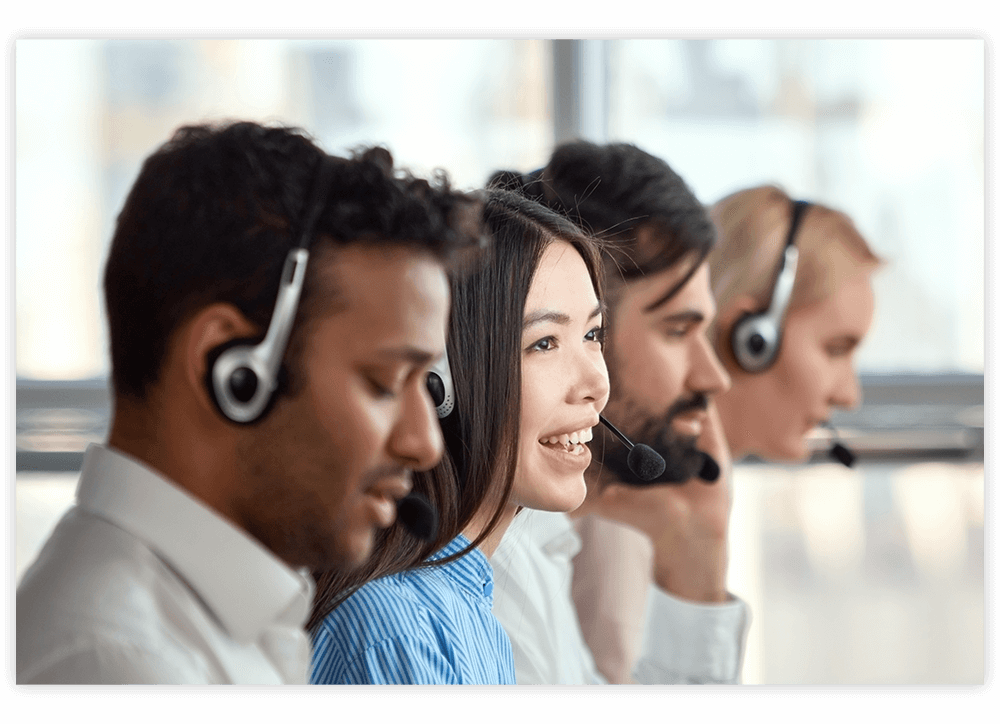 Case Management
Our case managers are amazing, but you don't have to take our word for it. They earn raves for guiding cases across the finish line until they're in force. They'll follow up on missing forms, order an APS, and step in when a case needs extra help to cross the finish line. They've dealt with clients' complicated medical histories and know when to push back on carriers who turn a client down or offer a much higher rate than expected. Think of our case managers as your secret weapon.
"I want to express my absolute gratitude for all the help and patience that Shelby has with my business. She is always cheerful, happy and willing to go the extra mile to help me with cases I present. Shelby always answers my questions in a timely manner and gets me to the correct person if it is out of her control. Shelby is an amazing member of your team. Please recognize Shelby and her efforts and let her know at Medical Plan of Idaho...we think she is fantastic."
- Steven Marsh, Medical Plans of Idaho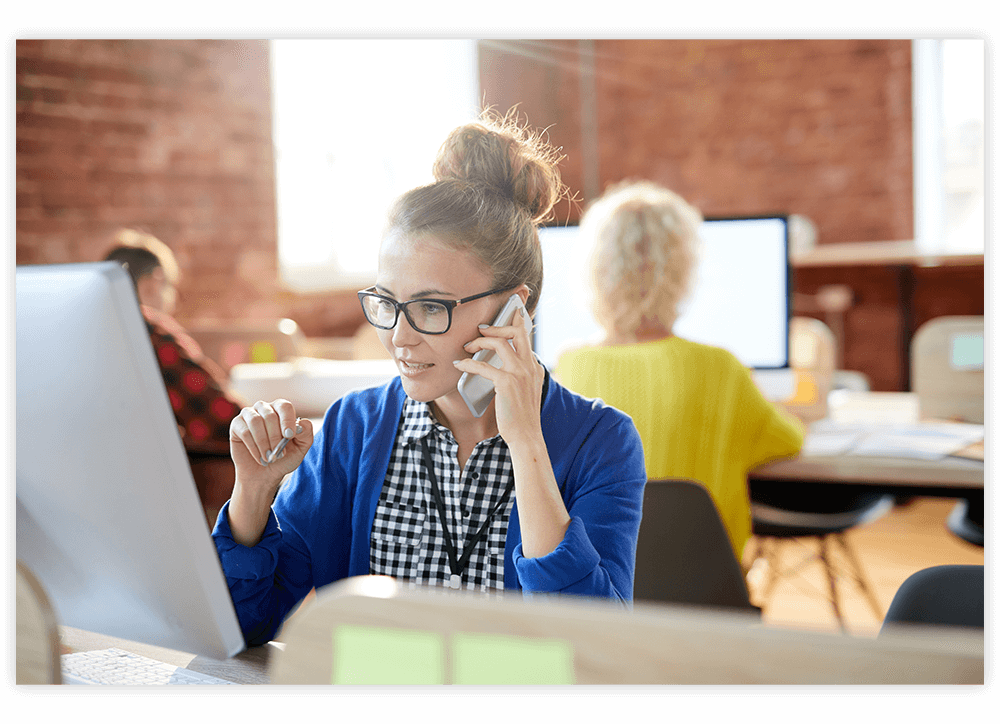 Underwriting
What's the difference between a decline and an offer for your client? It could be the guidance provided by our in-house underwriting and on-staff medical doctor. When you work with Pinney, our underwriting team is available for you on every app you submit. As our underwriter says, "Underwriting is an art, not a science. Let us help you paint the right picture!"
"We switched over to Pinney this year and have never looked back! Their product knowledge and underwriting experience has equipped our team to better serve our clients and produce faster underwriting times. After going through several other companies, I would highly recommend working with this friendly, highly professional and effective group."
- Matt Wiggins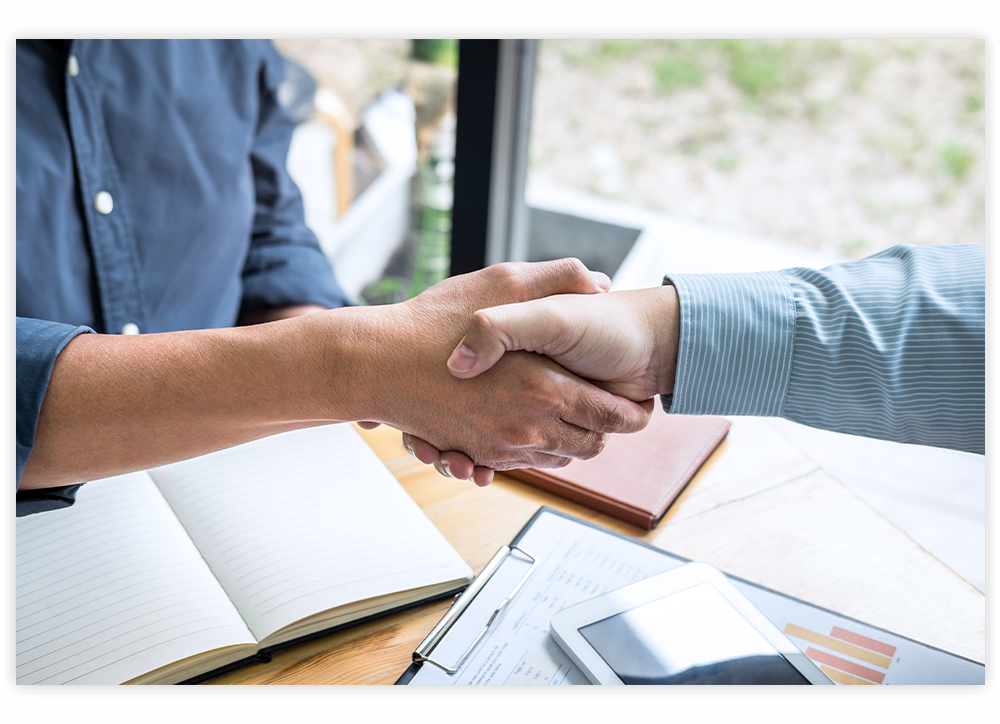 Delivery Team
Once your client's policy is approved, our D-Team collects the delivery requirements needed to put that policy in force. We have a 7-step diligent follow-up process that ensures every effort is made to collect DRs on your behalf and activate your client's new coverage. This is a crucial part of the process some other BGAs overlook – but we've developed an entire team to help ensure you don't lose a client who's already been approved.
"You are the best team I've ever worked with."
- Brian K. Trouette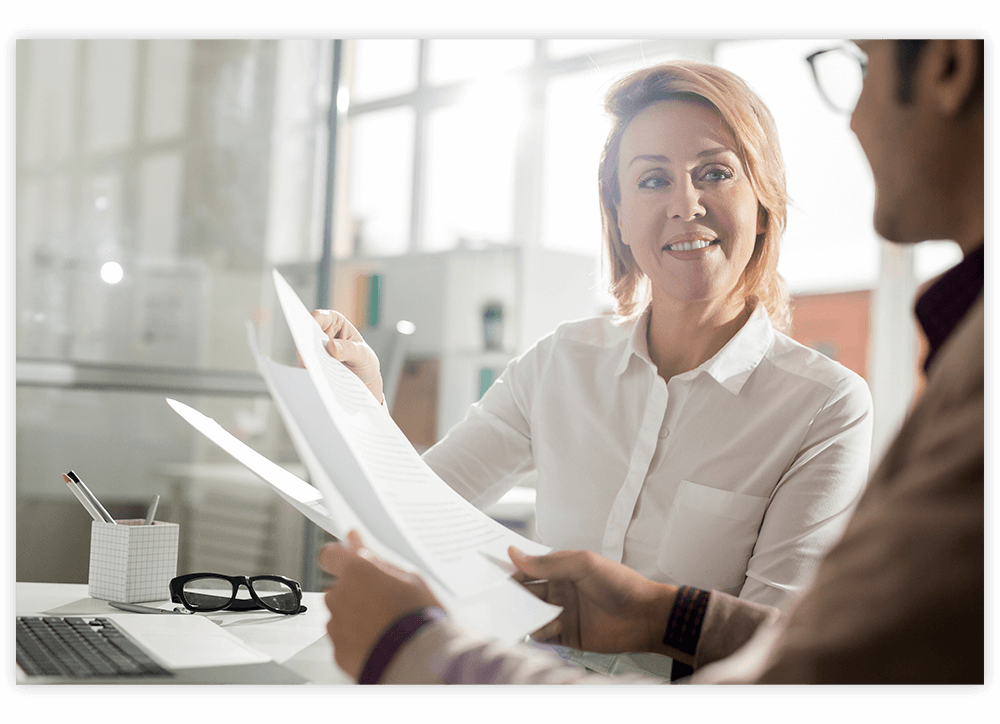 Brokerage managers
Everyone needs a little help and now and then. When you've got a question about case design, product selection, marketing strategies, or offerings outside your wheelhouse (annuities, LTC, disability, etc.), our brokerage mangers can help. Our advanced planning specialties include wealth transfer, estate planning, trust reviews, IRA/annuity max, and more.
"I've worked with Seth Legatowicz at Pinney Insurance for several years and I've found Seth and Pinney Insurance a true pleasure to work with. They are friendly, responsive and professional and have industry leading systems in place, so they're easy to work with."
- Mark Erickson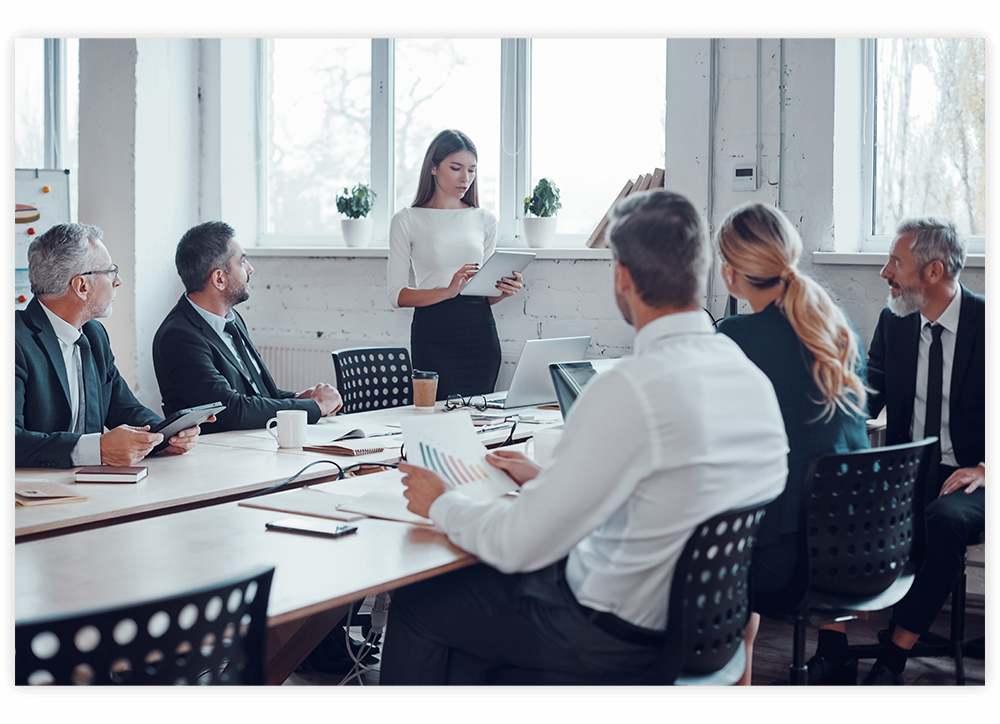 Discover More about Pinney
From technology to underwriting support, we have so much more to offer.

Our Team
Work with experienced professionals who have been and continue to be in the trenches – we can even provide point-of-sale assistance with your clients, if desired. Let us help you create the ideal marketing plan or approach piece to reach your target market.

Impaired Risk Expertise
Health conditions can be an obstacle when it comes to providing your client with an accurate quote. Our in-house underwriter can help you gather all the information necessary on an impaired risk, including diagnosis and treatment, to provide a realistic and accurate quote.

Underwriting
We offer great healthy and substandard underwriting, with full support from an in-house underwriter and on-staff medical doctor. Our team will help you present positive underwriting scenarios to the carriers to give your clients the best chance of receiving favorable offers. Get advanced underwriting assistance in estate and business planning, long-term care, annuity rescue, pension maximization, and more.

Carriers & Commissions
We offer top commissions from the most competitive companies. Our online contracting system will get you appointed with all of our 60+ carriers, saving you time and effort.
Empowering financial professionals throughout the industry
FREE Webinar Series: "Grow Your Business with IUL"
Watch these 5 webinars with North American, each with 20 minutes of sales tips and best practices, so you can start selling IUL now!

Sign up for Tools of The Trade and get email newsletters with the best tips and tools in the industry for free!
Take Our Agent Survey
Would you rather learn more about marketing or lead gen? Process automation or sales tips? Tell us in our agent survey!
Take Survey Now
Close Window