Brokerage Manager Dave Cranfield
Brokerage Team
Operations
---
Important Links & Numbers
Live Transfer: 855-764-5433
Helpful Case Links: The Follow-Up Process (PDF) | Service Guarantees (PDF)
Tools of the Trade: Click here to sign up for our weekly newsletter, where you'll get marketing tips, industry and carrier updates, underwriting tips, and more.
Have questions on how to submit business? Contact me, or check out our support page, with answers on how to check case status, submit cases, what our team does, and more.
Carriers We Represent: Click here for the full list.
Download Our Mobile App: Click here to download our app from the App Store or Google Play. Quote and submit apps on the go!
Stay Current on Non-Med Options: Several carriers can do no-labs at certain ages and face amounts, but the requirements often change quickly. We're keeping track of it all on this page. That link also has current info on other underwriting changes and extended grace periods.
---
Insureio
Login to your Insureio account for: App Submission | Quoting | Forms | Sales Ideas | Impaired Risk Questionnaires
Need help using Insureio? Check out our tutorials in the Insureio Academy.
---
Learn More about Pinney
Meet the Pinney team and learn about all the services we offer our partners, from education and support to premier service.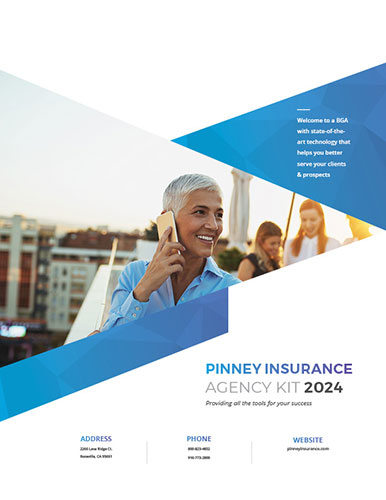 ---