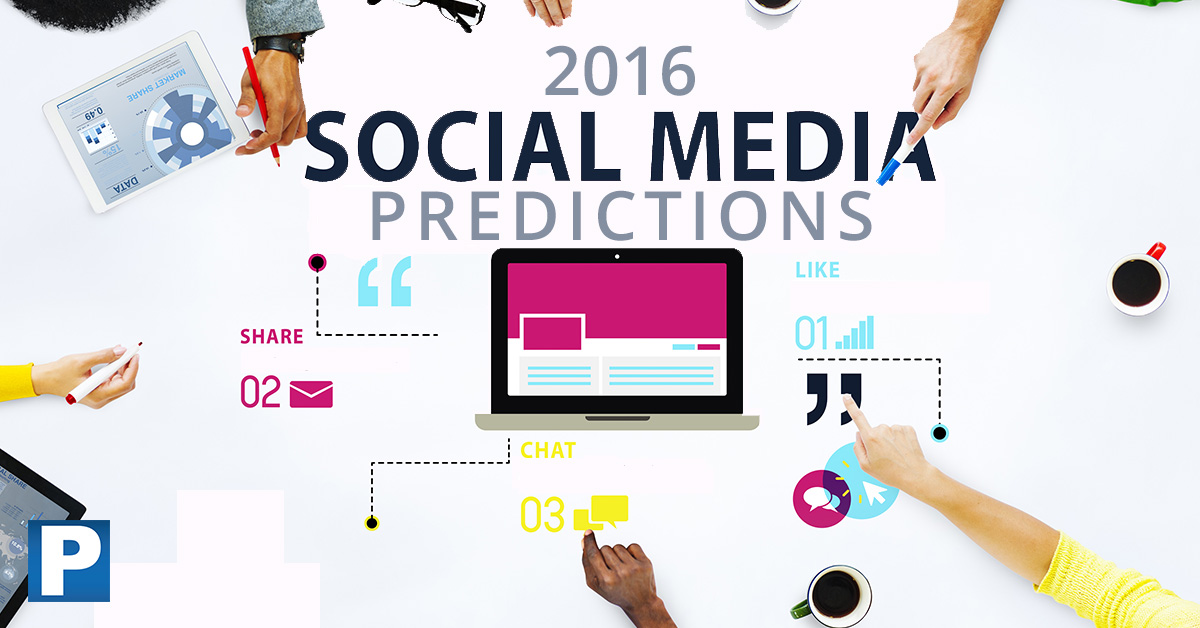 Prediction 1: Live Streaming Takes over the Web
In the not-too-distant future, video views will be the majority of all web traffic worldwide. By 2019, it'll account for 80% of online traffic, according to Cisco. But what about right now? Facebook racks up at least 8 billion video views every day. Snapchat isn't far behind, with about 6 billion video views per day, as of late 2015. That means more users are searching for entertainment, answers, and products through video.
So what's the next frontier for video?
It's live streaming – and it's already here.
You may have heard of apps like Periscope, Meerkat, Snapchat, Blab.im, Appear.in, and Zoom – not to mention Skype and Google Hangouts. They're all platforms designed for live streaming video chat. Some brands are tailor-made for live streaming. Diving and boat charter companies have done underwater dive streams, for example, and cosmetics companies have done live product demonstrations.
Traditional Apps Embrace Live Streaming
The social media platforms you know and love are also getting into the live-streaming game.
Periscope's 10 million+ users watch 40 years of live video every day.
Facebook Live rolled out for hand-picked well-known brands in August of 2015, and is now available for all verified Facebook pages. When you start a live broadcast, you can actually see the number of live viewers you have along with their real-time comments. You have up to 30 minutes, and after you end the broadcast, it remains on your page for future clients and prospects to find and watch. (How do you get verified? Click here to view Facebook's help page.)
Twitter is also rolling out updates that allow users to embed Periscope live videos in a tweet, so followers can watch without leaving Twitter. In the not-too-distant future, watching a live stream will be just like viewing an image or GIF in Twitter – fast and easy.
Why Live Streaming?
Live streaming is all about connecting to your audience in a more immediate, authentic way. Are your prospects really going to read that free eBook they downloaded from your site? Wouldn't they be more likely to watch a live Q&A session where you take questions from first-time life insurance buyers and answer them on air?
One benefit of live video is that you don't need a full production team to edit, create graphics, and turn it into a polished final presentation. Your audience knows you're live, and although the pressure is on you to be open, engaging, and well-spoken, the pressure is off in terms of video production skills. As an agent, you're probably already used to client meetings or maybe speaking in front of small groups. If you can harness that skill, you can do big things with live-streaming video.
Live Streaming for Life Insurance Agents
Live streaming video is a great opportunity for life insurance agents. Here are just a few ideas:
Blab.im lets you have up to four people in one session. Why not interview a special guest? Or bring in an estate planner or CPA to help answer your clients' questions?
Use Facebook Live to host a Q&A for first-time life insurance buyers. Real-time commenting lets your prospects type in their questions. Since the format is limited to 30 minutes, you won't be overwhelmed with hours of questions.
Prediction 2: Social Media Doubles Down on Pay-to-Play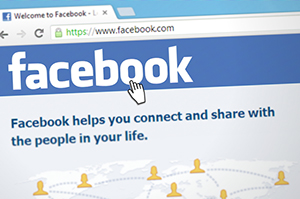 It's no secret that your business's Facebook page doesn't get much interaction unless you devote a lot of time, energy, and money to it. When Facebook started decreasing organic reach, it angered business owners and marketers everywhere.
But what happened after the uproar? Many of those businesses and marketers started paying into the system. In fact, mobile ad revenue makes up 78% of Facebook's total revenue. Q3 earnings in 2015 jumped 41%, earning Facebook $4.5 billion, all thanks to mobile advertising (according to Statista.com). Obviously, there are plenty of people willing to pay to reach their target audience.
Whether we like it or not, the fact that Facebook successfully monetized their platform means others are going to start doing it, too.
Who Monetizes Next?
Signs point to Twitter. The platform has already rolled out advertising to let users promote tweets and native video, but they don't have the restrictive pay-to-play algorithm that Facebook does. That doesn't mean it's not on the way. Twitter announced in late 2015 that it was working to implement an algorithm that doesn't automatically display tweets from newest to oldest. What they haven't said is whether they'll opt everyone into this algorithm without asking, the way Facebook did.
If your favorite social media network shows ads, chances are they either have already created or are creating a more restrictive algorithm similar to Facebook's. This formula has worked too well for other platforms to ignore.
What Does This Mean for You?
In the short term, not much. If you have an active social media presence, you should maintain it. You still have unfettered reach on Twitter. The algorithms for Google Plus and LinkedIn don't require you to pay to reach more viewers, like Facebook. Even on Facebook, you can still boost views by getting likes, comments, and shares.
In the long term, however, you'll have to make a decision. Producing or finding content that gets those all-important likes, comments, and shares takes time. Could that time be better spent elsewhere? Are you getting leads through social media now? Would it be beneficial to pay for ads to try to get more leads? Can you delegate social media responsibility, all or in part, to someone in your office? The days of social media being an off-the-cuff thing are fading fast. These days, you need a plan - and maybe a budget.
Publishers reached 16% of their Facebook fans in 2012. In early 2015, that number dropped to 2.27%.
Social Media Activity for Life Insurance Agents
How can you create or change your social media plan to accommodate the changes discussed above? First, pick two networks to specialize in. When it was only about Facebook and Twitter, it wasn't hard to do both. But now there's LinkedIn, Google Plus, Instagram, Periscope, Snapchat – you can't be everywhere, and you don't have to. Pick two – ideally, one network where your clients are, and one where your colleagues are, for network-building. In many cases, this will mean Facebook for clients and LinkedIn for colleagues. But if you're after a millennial audience, maybe Snapchat is a better choice. Whatever you decide, learn those platforms inside and out. Commit to them and make them your second online home.
As time goes on and algorithms shift, you'll face the question of whether or not to advertise. Compliance issues aside, life insurance is a tough sell on social media. People are there to be entertained or catch up with friends and family. They're not there to attend a lecture. If you're going to advertise, you have to consider your audience. What would make them stop and click? What can you do without name-checking a particular policy or carrier?
Here are a couple ideas:
Pay to promote a post or a video announcing a live chat session where you answer viewer questions about life insurance and financial planning.
Pay to promote a piece of content you've created – something that's informational and helpful, not salesy or product-oriented. Keep it general, avoiding specific carrier and product names. Bonus points for a click-bait title like "The Five Financial Questions You're Afraid to Ask."
Prediction 3: Social Media Gets More Immersive
We talked about monetization above – and this prediction is closely related to that topic. Imagine you spent years and millions of dollars creating a platform and building your user base. What's your next step? Finding ways to keep them there longer. This is where the social media giants are headed next.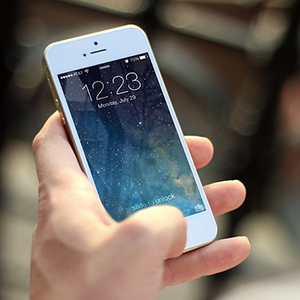 You can see this in action with Facebook. In 2015, they rolled out "Instant Articles" for major content producers like magazines and newspapers. Facebook users on iOS or Android devices can read these articles entirely within Facebook – no clicking away to the newspaper's website. This keeps you, the user, in Facebook's native environment, where you can continue to read posts, view ads, send messages, or play games.
Although Instant Articles are only available to select content producers right now, we may see something similar rolled out to all of us. After all, LinkedIn's Pulse blogging platform was once only available to industry influencers – and now it's available to everyone. As we mentioned above, Twitter has already embedded live Periscope feeds into their app, which is another tactic supporting the same goal: keep users in-network as long as possible. Twitter is also working with Google to create their version of Instant Articles, with the New York Times and the Guardian already signed on as partners.
Facebook has even rolled out mobile ads that function entirely in Facebook. Their lead-capture ads let you collect a prospect's email address without the prospect ever leaving Facebook. As the advertiser, you then go into Facebook, collect those addresses, and transfer them to your CMS system (or pay for an app that automates this). Similarly, their immersive ads let advertisers create a full-screen ad that's similar to a website – but it's an entirely native app, meaning your prospect never leaves Facebook.
You can also see in-network ads in action on Instagram. Their ads have buttons allowing you to shop, install, or sign up – and when you tap or click, they take you to an in-app page that lets you complete that action. When you're done shopping, you go right back to your feed. You never leave Instagram and you never actually visit the vendor's website.
Immersive Social for Life Insurance Agents
Right now, this trend of immersive social probably won't affect you. However, as more networks work on their version of Instant Articles and in-app advertising, you need to know how it will affect your social media use in the future.
First, "like" or follow some of the producers using Instant Articles on Facebook (the Washington Post, the New York Times, National Geographic, Slate, and The Huffington Post are just a few to choose from). See how they're using the platform. Instant articles are meant to be fast-loading stories, although they can include high-res images, video, and audio. They may not be so different from the posts you're already creating for your website. In fact, most of the big content producers named above are syndicating posts that run first on their sites. Will this become the status quo by the end of 2016?
Here are a few ideas to be prepared:
Continue building your presence on the social media network your clients use most. If or when that network moves to an immersive content platform, the people who like/follow you are the ones who will see your articles. Don't wait until you have the opportunity to publish to build your audience. You want them in place first.
Create a plan for content production that standardizes your content's look, feel, and production techniques. Facebook's Instant Articles require simple HTML5 and can be syndicated via RSS. They accept high-res images, videos, interactive maps, and audio captions. If you're interested in being an immersive content producer, check out their guidelines here.
What do you think the 2016 social media trends will be?
Chime in with a comment below or - you guessed it - find us on social media:
Twitter: @PinneyInsurance
Facebook: PinneyInsurance
LinkedIn: PinneyInsuranceCenterInc

---