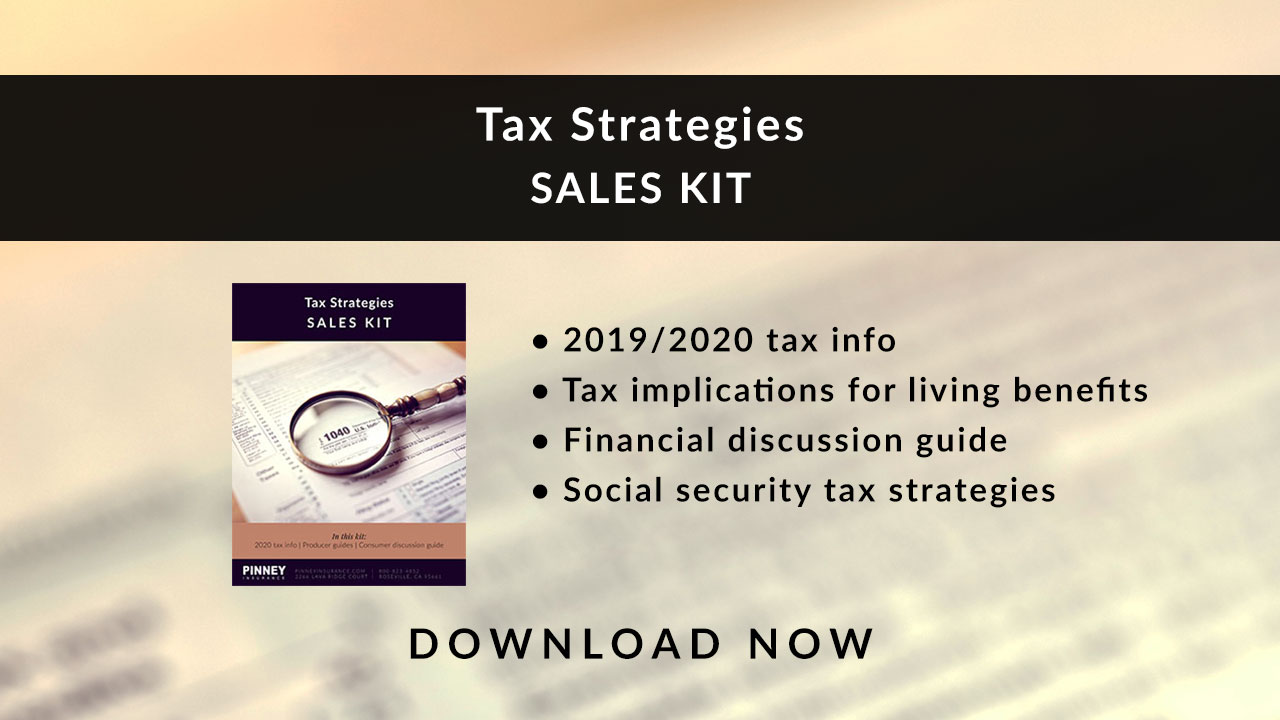 Our April 2020 sales kit is all about helping clients reduce their tax liability - and using those savings to protect their loved ones with life insurance.
Tax time probably isn't your clients' favorite time of year. But it does provide a fantastic opportunity for reaching out to clients with valuable information. There are two great marketing approaches you can take this month, which we'll talk about below.
What's in the Kit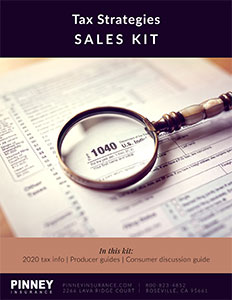 Our FREE 60-page kit includes:
12 pages of tax tables and helpful info for 2019 and 2020
1-page income protection grid
12-page discussion guide
3-page producer info on tax implications of living benefits
2-page client flyer with little-known facts about Social Security benefits
24-page advisor guide to Social Security benefits
4-page client guide to minimizing taxation of Social Security benefits
Get the Kit
How to Use This Month's Sales Kit
One good marketing approach is to talk to clients before the dreaded income tax due date (Wednesday the 15th). This is a great strategy if you have a partnership with a tax professional in your area. That way, you can refer clients to someone for expert help. You're serving them by connecting them with the help they need when they need it.
If you don't have such a partnership, it's probably a better idea to reach out to clients after the due date. At that point, you can do two things. First, you can show how beneficial it would be to spend a tax refund on a life insurance policy. Second, you can ask if they'd like to hear about strategies for saving on taxes in the future - especially during retirement, when Social Security comes into play. That's where this month's kit comes in handy. The final two pieces in the kit are a producer and consumer guide specifically geared towards limiting tax liability for Social Security benefits.
Get the Kit
Insureio Subscribers: Use Our April Email Marketing Campaign
Are you an Insureio subscriber? If so, you have access to a pre-written marketing campaign for April. It includes five emails for your clients and prospects, pre-scheduled for delivery throughout the month.
These five emails focus on tax tips. They cover topics including using a refund to buy life insurance, why "buy term and invest the difference" isn't always the best advice, and how permanent life insurance can be a source of tax-advantaged retirement funding.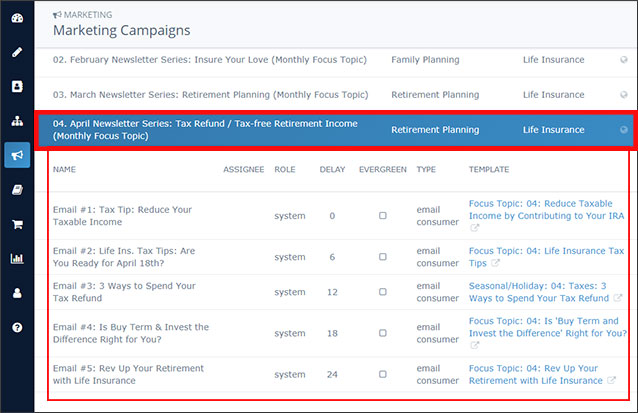 To preview the campaign:
From your left-hand nav menu in Insureio, hover over Marketing and then click Marketing Campaigns.
Scroll down and click April Newsletter Series: Tax Refund / Tax-free Retirement Income (Monthly Focus Topic). You'll see the list of five pre-scheduled emails. To see what a template looks like, click any of the blue template title links. The template will open up in a new browser tab.
Want to learn more about Insureio marketing campaigns and how to enroll your clients and prospects? Click here to visit the tutorial in the Insureio Academy.
Download Our April 2020 Sales Kit Now!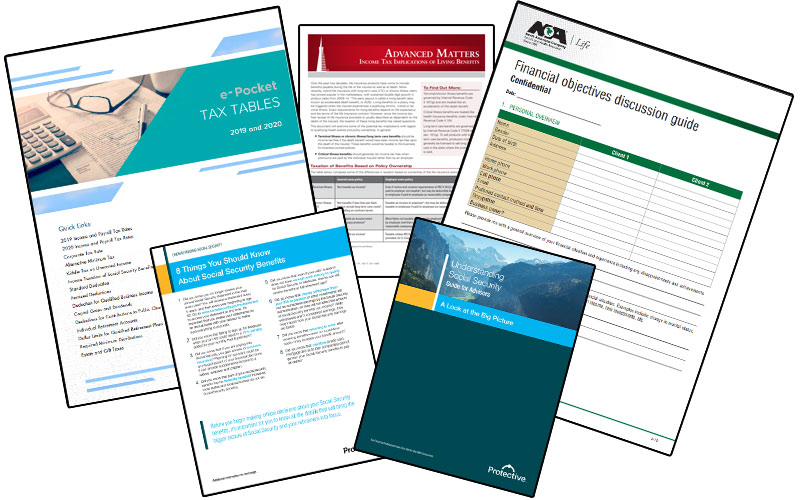 ---