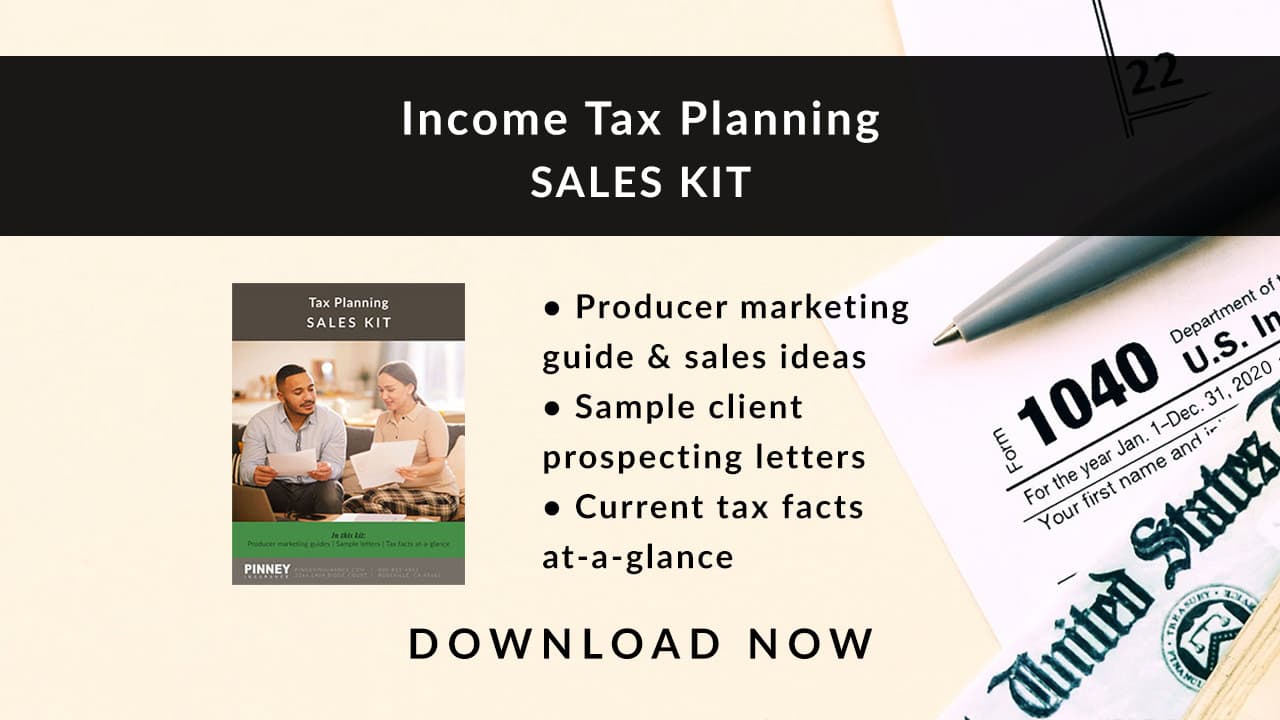 Our April 2021 sales kit is all about income tax planning.
This month's kit will help you get clients and prospects thinking about taxes (as depressing as that sounds). But here's the silver lining: you can help your clients reduce their tax burden during retirement, as well as use their most recent 1040 form to figure out what they need help with now.
What's in the Kit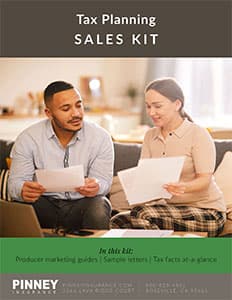 Our FREE 58-page kit includes:
4-page producer guide to identifying opportunities using a client's 1040
5-page producer article on using a 1040 review to introduce deferred annuities
12-page tax table guide for 2020 and 2021
6-page easy reference tax guide 2021
4-page sales idea: state and inheritance taxes
2-page sales idea: international marriage and estate tax
3-page sales idea: living benefits & tax implications
4 pages of sample client outreach letters for CPAs, recommending you to their clients - inspiration to strike up a partnership!
2-page client flyer on using Form 1040 to identify opportunities
2-page client worksheet to calculate tax diversification among assets
12-page client guide with answers to 7 commonly asked tax questions
Get the Kit
How to Use This Month's Sales Kit
Use the producer guides to get a feel for the kinds of points you can discuss with clients when you take a look at their 1040s. This includes anticipating future financial needs, beefing up their retirement planning, protecting their paycheck with disability insurance, and more. Use any marketing channels you're comfortable with to invite clients to go over their most recent 1040 with you - email, social media, video, etc. You could also mock up a 1040 with made-up information and use that in a video or webinar to show clients what kinds of things you can spot. For those who respond but aren't ready for an appointment, the client outreach pieces in the kit will give them something to think about until you reach out again.
Get the Kit
Insureio Subscribers: Use Our April Email Marketing Campaign
Are you an Insureio subscriber? If so, you have access to a pre-written marketing campaign for April. It includes five emails for your clients and prospects, pre-scheduled for delivery throughout the month. These five emails focus on general tax planning topics, including how to reduce taxable income by contributing to an IRA, using a life insurance refund to buy life insurance, and how an insurance-based retirement plan uses tax-deferred growth to sock away more money than you can with a 401(k) or IRA alone.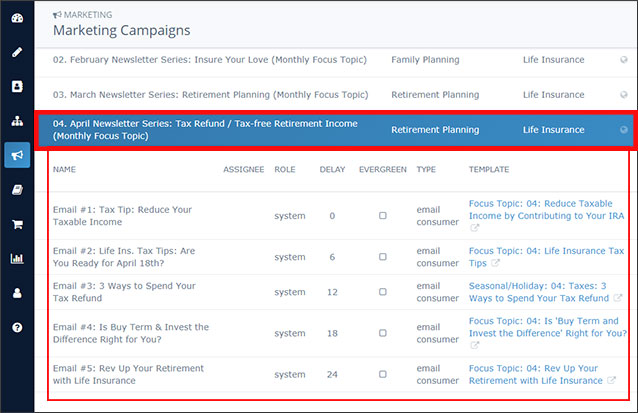 To preview the campaign:
From your left-hand nav menu in Insureio, hover over Marketing and then click Marketing Campaigns.
Scroll down and click April Newsletter Series: Tax Refund / Tax-free Retirement Income (Monthly Focus Topic). You'll see the list of pre-scheduled emails. To see what a template looks like, click any of the blue template title links. The template will open up in a new browser tab.
Want to learn more about Insureio marketing campaigns and how to enroll your clients and prospects? Click here to visit the tutorial in the Insureio Academy.
Download Our April 2021 Sales Kit Now!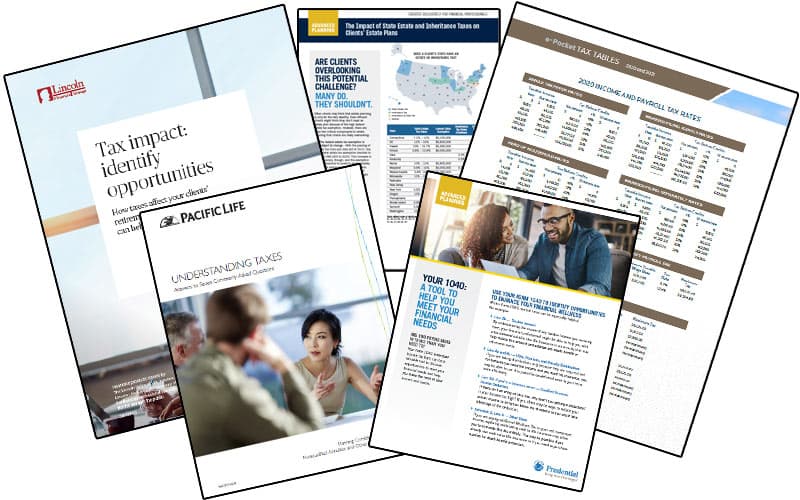 Enjoying Our Blog?
If so, please leave us a Google rating or review! It really helps others discover us and our content online.
Leave a Review
---