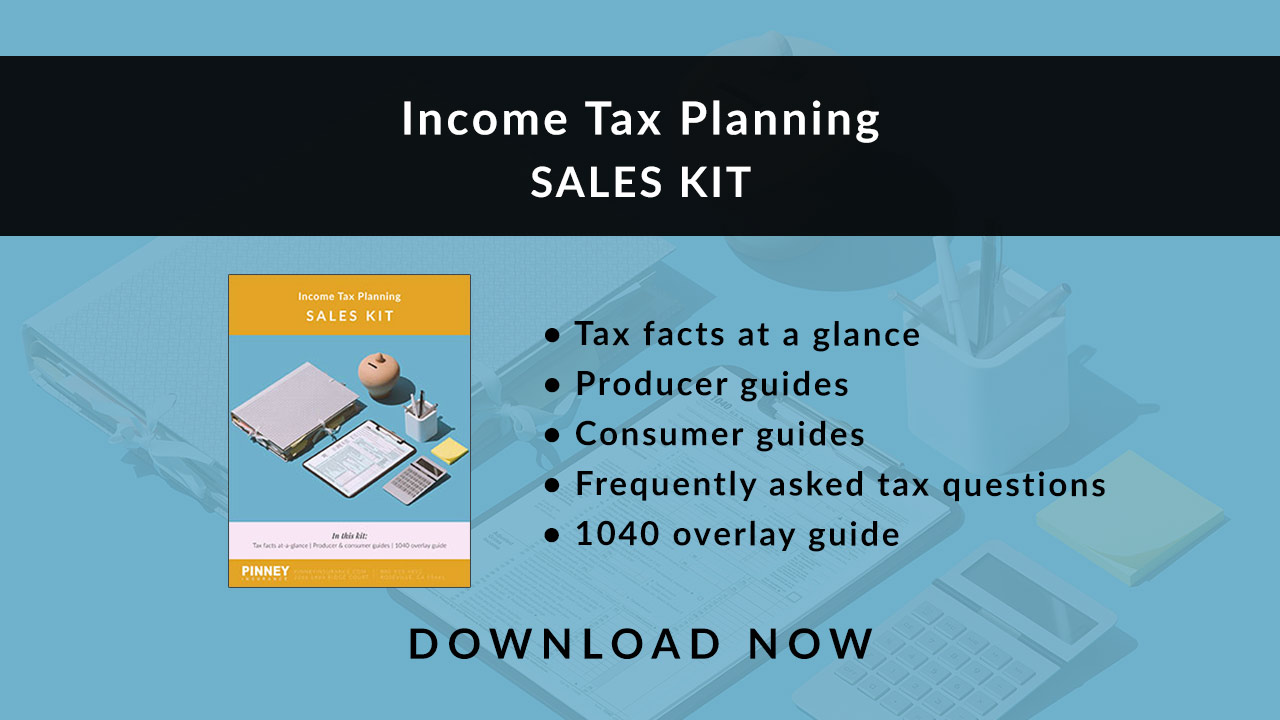 Our April 2022 sales kit will help you find more sales & planning opportunities by taking a look at your clients' income tax forms.
If you take a look at the first two pages of your client's 1040 tax form, you can identify any number of planning and financial needs they may need help with. From college savings to IRAs to the need for more retirement income, that single form can start several helpful (and lucrative) conversations.
What's in the Kit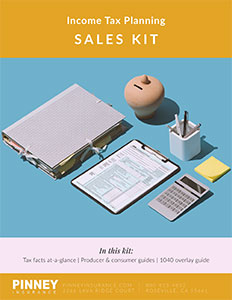 Our FREE 45-page kit includes:
4-page producer guide to using a client's tax returns to grow your business
4-page producer guide to identifying opportunities using taxes
2-page detailed 1040 overlay
12-page client guide to understanding taxes
2-page guide to COLA adjustments for 2022
6-page 2022 tax facts guide
13-page guide to income taxation of life insurance
Get the Kit
How to Use This Month's Sales Kit
First, read through the kit for advice on what to look for when reviewing a client's 1040 form. Once you know what to look for, reach out to clients and ask if they'd like a complimentary review - or do this automatically during annual reviews. Depending on what you see on their tax form, you can suggest alternate or additional methods for growing retirement income, planning for the kids' college tuition, or planning for future healthcare expenses.
Get the Kit
---
Need help with quotes, illustrations, or selecting the right product?
Our Brokerage Managers - Dave, Joshua, and David - can help. They have incredible depth and breadth in terms of product knowledge. Call 800-823-4852 and ask for a brokerage manager, or click the button below to email us!
---
Insureio Subscribers: Use Our April Marketing Campaign
Are you an Insureio subscriber? If so, you have access to a pre-written marketing campaign for April. It includes five emails for your clients and prospects, pre-scheduled for delivery throughout the month.
These five emails focus on general tax planning topics, including how to reduce taxable income by contributing to an IRA, using a life insurance refund to buy life insurance, and how an insurance-based retirement plan uses tax-deferred growth to sock away more money than you can with a 401(k) or IRA alone.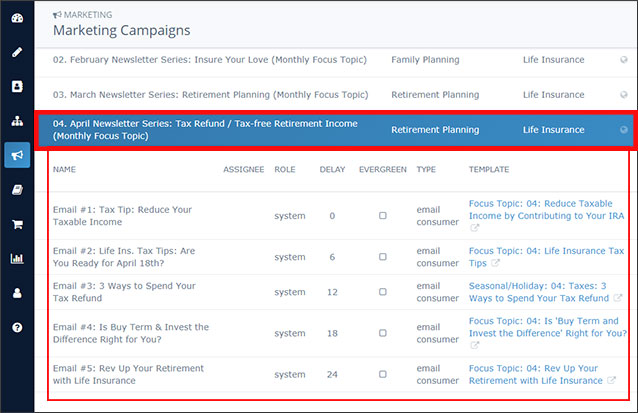 To preview the campaign:
From your left-hand nav menu in Insureio, hover over Marketing and then click Marketing Campaigns.
Scroll down and click April Newsletter Series: Tax Refund / Tax-free Retirement Income (Monthly Focus Topic). You'll see the list of pre-scheduled emails. To see what a template looks like, click any of the blue template title links. The template will open up in a new browser tab.
Want to learn more about Insureio marketing campaigns and how to enroll your clients and prospects? Click here to visit the tutorial in the Insureio Academy.
Download Our April 2022 Sales Kit Now!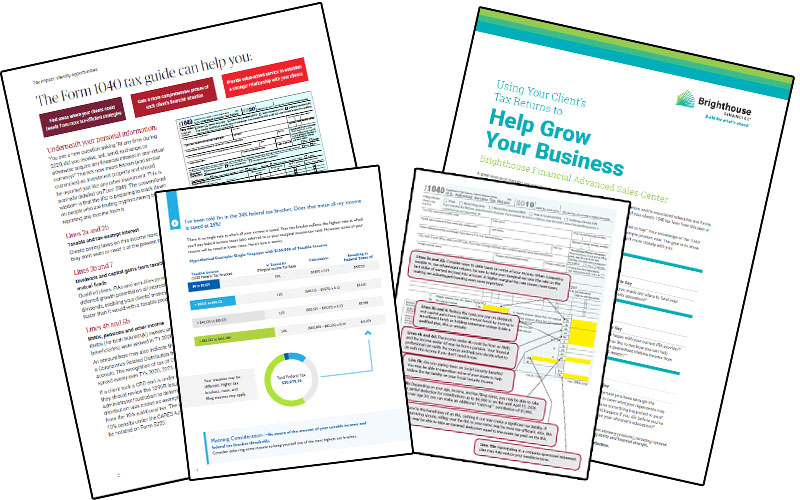 ---