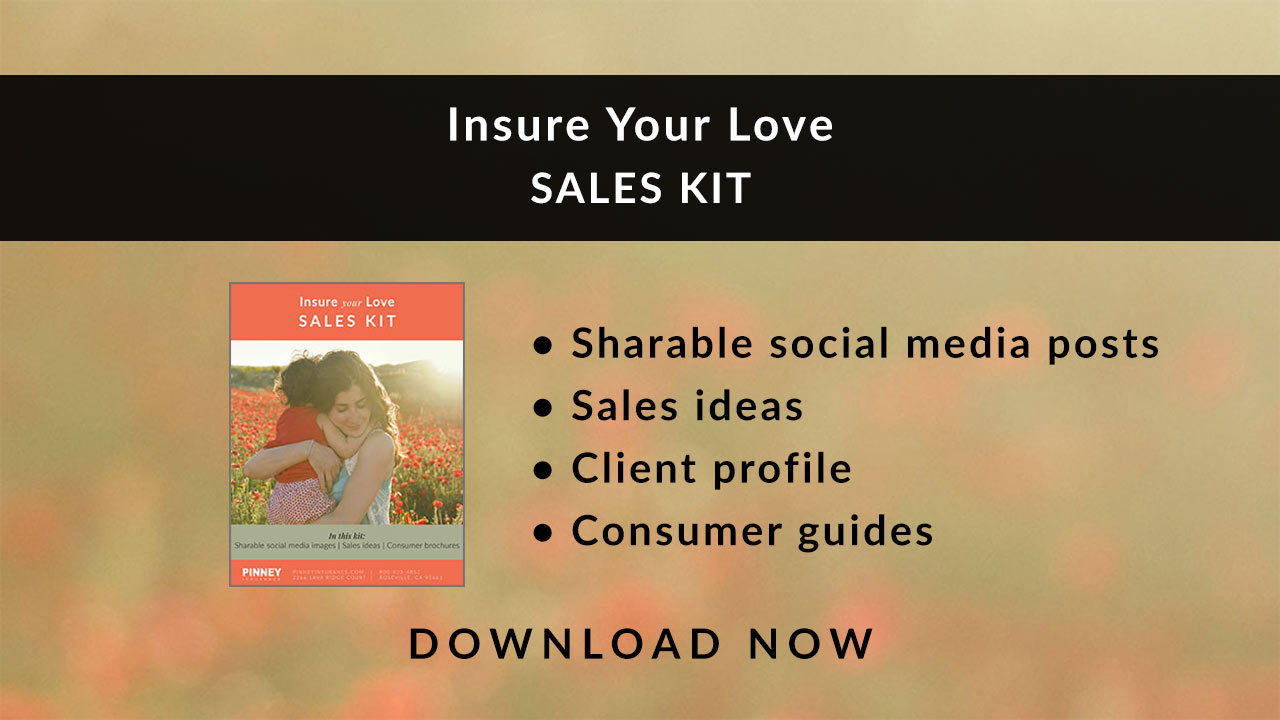 This month, we're supporting the Life Happens "Insure Your Love" campaign. It's all about helping people understand the true purpose of life insurance: protecting the people they love.
Our February 2019 sales kit will help you do two things. First, it'll help you start a basic conversation about protecting loved ones. Second, it'll help you deepen that conversation over time with information about estate planning and estate equalization.
---
What's in the Kit
In this month's kit, we have 52 pages of guides and resources to help you sell life insurance, as well as start an extended conversation about estate planning. This means you can approach prospects to talk about basic death benefit protection, while approaching existing clients with thought-provoking questions about estate equalization and estate planning.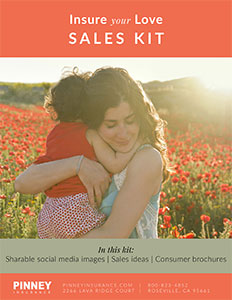 Our FREE 52-page kit includes:
3 pages of sharable social media posts (images + text)
12-page consumer guide to life insurance
2-page needs analysis worksheet
3-page producer guide to needs analysis
2-page consumer guide to using life insurance in blended families
3-page producer guide to using life insurance in blended families
3-page producer guide to estate equalization
14-page producer guide to wealth transfer using trusts
8-page estate planning fact finder
Get the Kit
How to Use This Month's Sales Kit
For prospects: Use the sharable social media images to start a conversation. Ask the questions that get people thinking: if something happened to you, how long could your family keep the house? How long before the grocery money runs out? Then, once you've piqued curiosity, show them how to fix the situation - by protecting the ones they love with an affordable life insurance policy. Another good strategy is to run a quote for a 30-year term policy for a healthy non-smoking 35-year-old...and compare that cost to the kinds of things we buy everyday: life insurance vs. Starbucks, life insurance vs. Netflix, etc. Once people see how affordable it is, you'll have conquered one of the key resistance points in the buying process.
For clients: Use this kit's materials to ask about estate planning. Do your clients have a plan? If not, offer a free consultation to highlight the kinds of issues they may face...and how you can help. If they do have a plan, offer to look at it and provide feedback or suggestions. Jobs and finances may have changed since they made their initial plan, and you could be the one to help them create a flexible new plan that better meets their needs. Get stuck and need help? Don't hesitate to reach out to us - we're happy to help with case design!
Insureio Subscribers: Use Our Insure Your Love Email Campaign
All Insureio subscribers have access to February's pre-written marketing campaign. It includes four emails scheduled for delivery throughout the month. Each email supports the theme of the "Insure Your Love" campaign by spotlighting the ways life insurance helps you provide for your loved ones, even if you're not there. It covers survivorship policies, deciding how much life insurance is needed, and ways life insurance can protect your family after you're gone.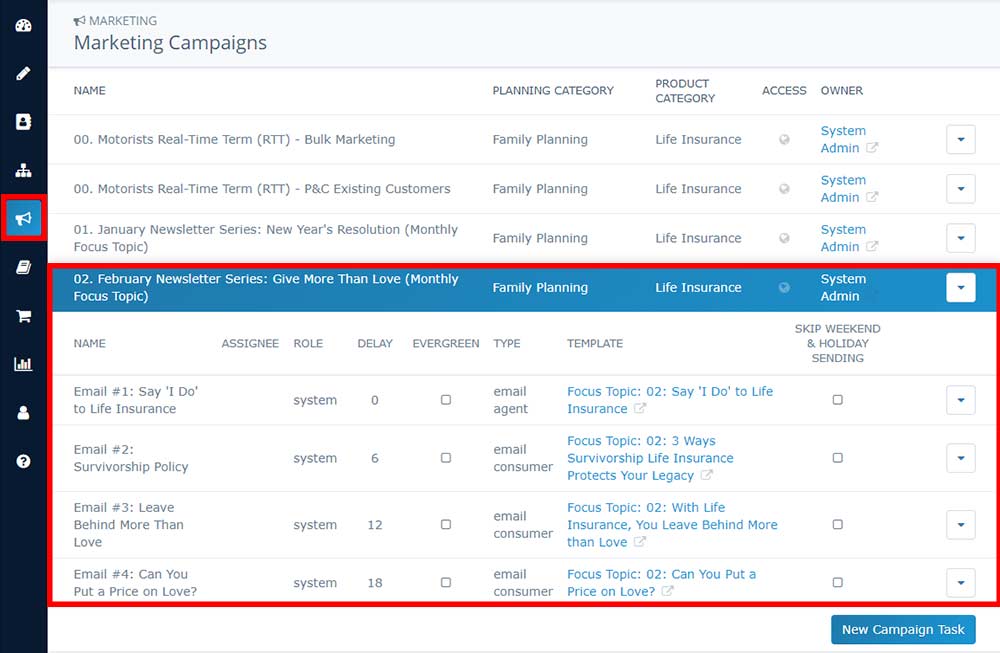 To preview the campaign:
Click Marketing and then Marketing Campaigns from your left-hand navigation menu in Insureio.
Scroll down and click February Newsletter Series: Insure Your Love (Monthly Focus Topic). You'll see the list of four pre-scheduled emails. Click any title to preview the template in a new browser tab.
Want to learn more about Insureio marketing campaigns, including how to enroll your clients and prospects? Click here for a complete tutorial in the Insureio Academy.
Download Our February 2019 Sales Kit Now!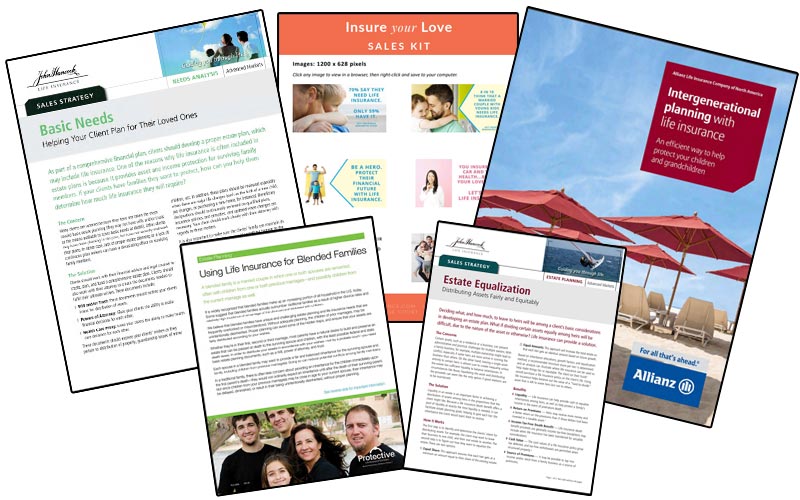 ---