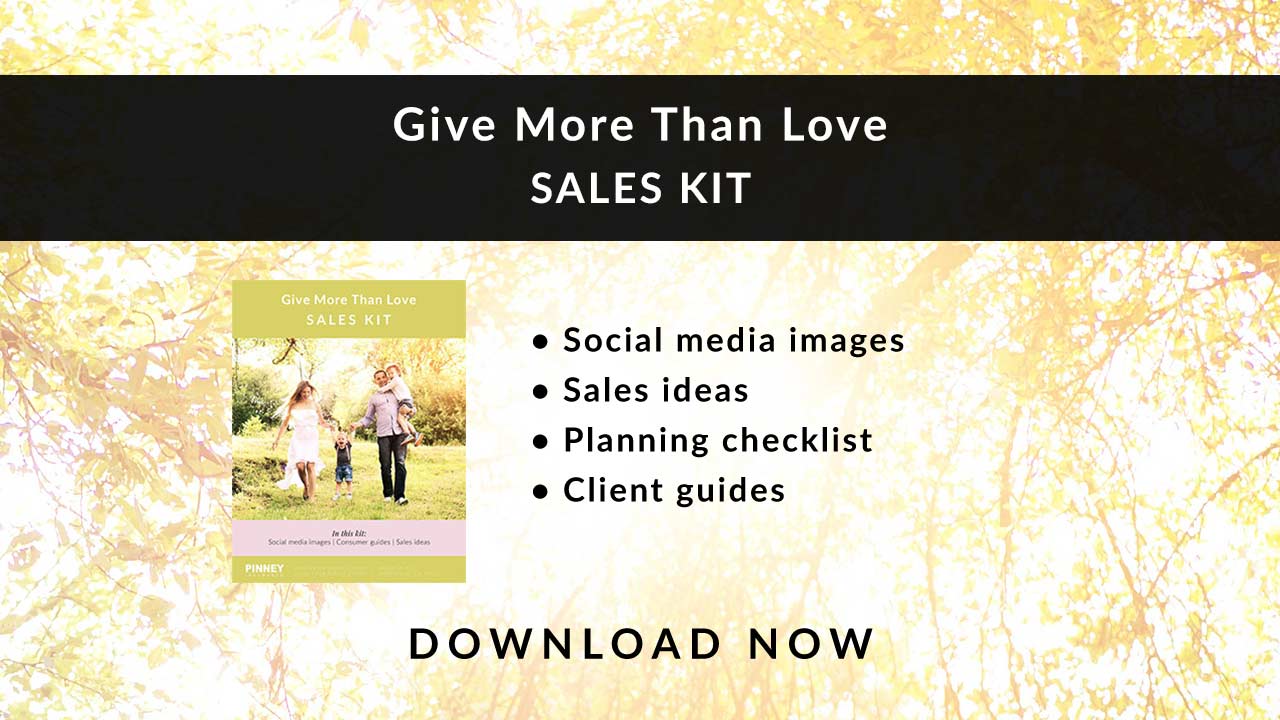 Our February 2020 sales kit is all about encouraging prospects to give more than love this Valentine's Day.
Valentine's Day isn't about chocolate, hearts, and flowers. It's about showing your love. But what if we asked our clients and prospects to do more than show their love with a card or piece of jewelry? What if we asked them to show it with life insurance?
It's not intuitive, but life insurance is a romantic gift. After all, what other gift provides for a loved one once you're gone? What other gift says, "I'll still love you and provide for you after I'm gone"? Now that's romantic. That's the message we want to share with prospects leading up to Valentine's Day this February. Our sales kit will help you do just that.
What's in the Kit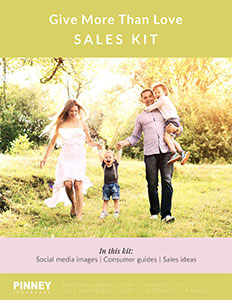 Our FREE 71-page kit includes:
3 pages of shareable social media posts (images + text)
3-page sales idea: using life insurance for basic financial planning
5 pages of sales ideas for blended families
3-page article on maximizing the estate planning value of life insurance
4-page guide on the impact of state-specific estate and inheritance taxes
30-page guide to the five levels of estate planning
3-page sales idea on estate equalization
16-page client guide to wealth transfer
2-page estate planning checklist
Get the Kit
How to Use This Month's Sales Kit
Use the social media posts and sales ideas on general financial planning to reach out to prospects. You can convey information via email, postcard, social media, text message, or any way you normally communicate with prospects. Ask lots of questions and let them know you're ready to help go over their answers.
For your current clients, you can take a more advanced approach. Look for clients with a 10- or 15-year term policy. Next, send them information and questions designed to get them thinking about how life insurance can help with issues like estate planning and estate equalization. Use the advanced planning concepts in the producer guides and articles in this sales kit. Need help with an illustration or planning concept? We're here to help! Call 800-823-4852 and ask to speak to a brokerage manager.
Get the Kit
Insureio Subscribers: Use Our February Email Marketing Campaign
Are you an Insureio subscriber? If so, you have access to a pre-written marketing campaign for February. It includes four emails for your clients and prospects, pre-scheduled for delivery throughout the month.
These four emails focus on general life insurance awareness. They cover topics including basic financial security, the desire to provide for loved ones, survivorship policies, and needs analysis.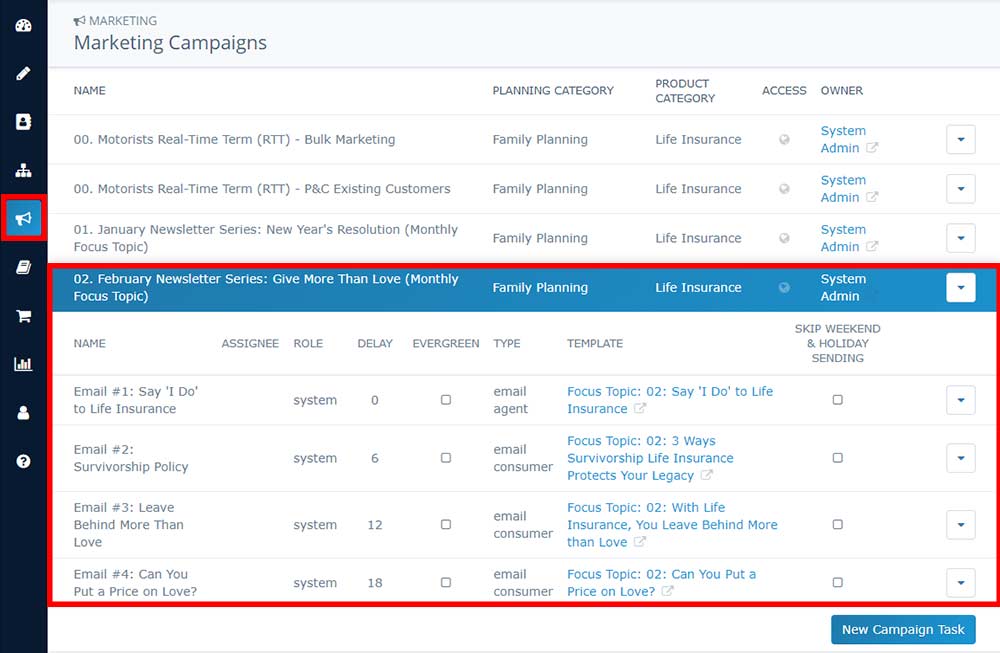 To preview the campaign:
From your left-hand nav menu in Insureio, hover over Marketing and then click Marketing Campaigns.
Scroll down and click February Newsletter Series: Insure Your Love (Monthly Focus Topic). You'll see the list of four pre-scheduled emails. To see what a template looks like, click any of the blue template title links. The template will open up in a new browser tab.
Want to learn more about Insureio marketing campaigns and how to enroll your clients and prospects? Click here to visit the tutorial in the Insureio Academy.
Download Our February 2020 Sales Kit Now!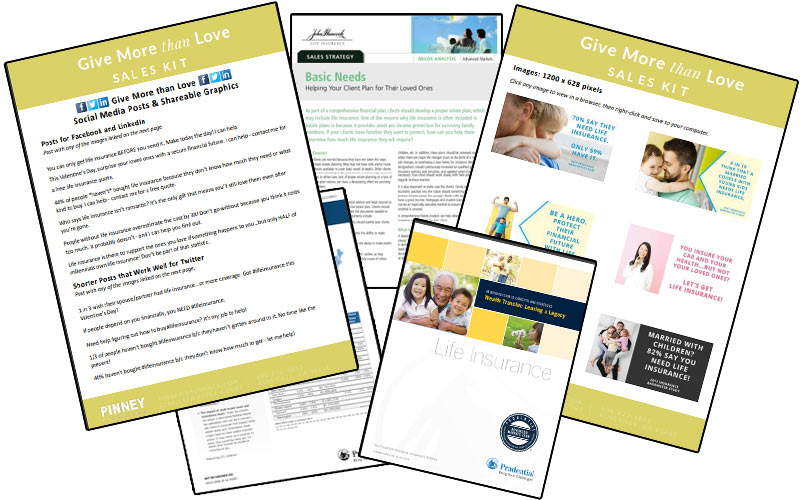 ---