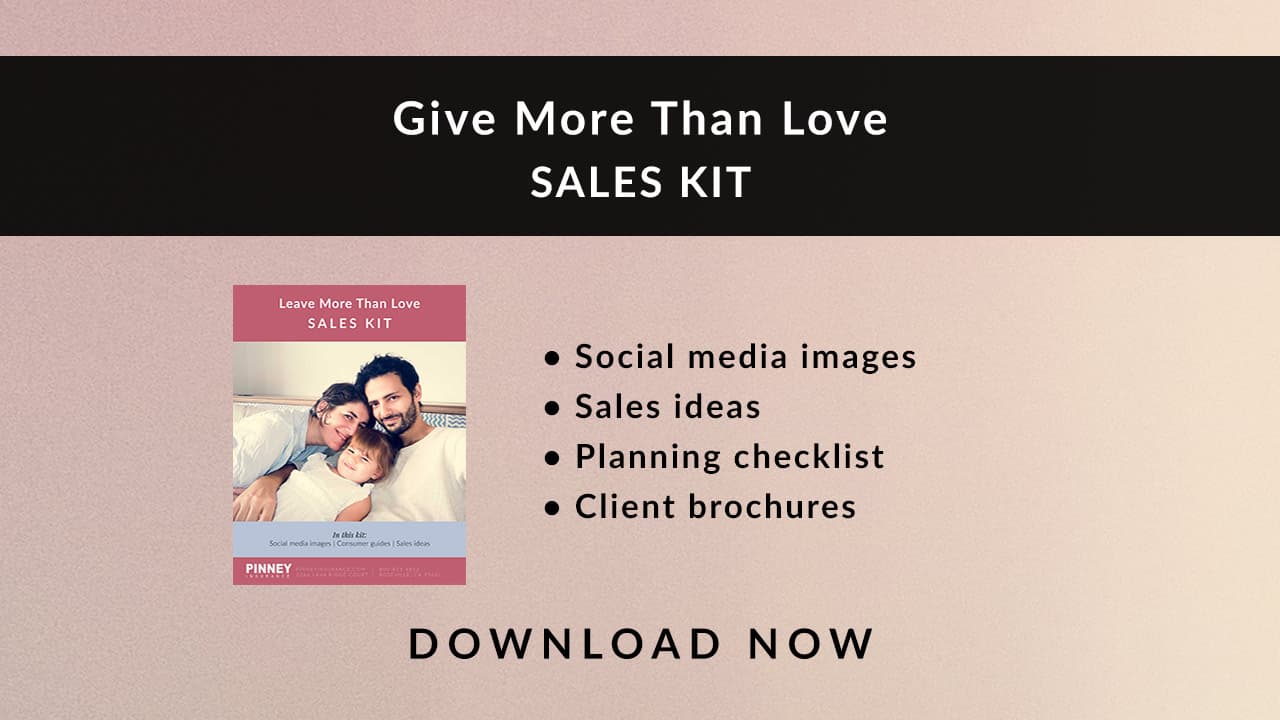 Our February 2021 sales kit is all about making sure prospects take action to protect their families. It's as simple as that.
This month's kit will help you prospect on social media, start the discussion, and if your clients already have basic protection, get them thinking ahead about estate planning. We'll deepen the conversation next month with our retirement planning and estate planning sales kit.
What's in the Kit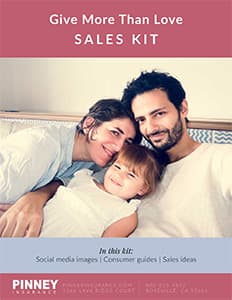 Our FREE 54-page kit includes:
5 pages of pre-written social media posts & graphics
2 consumer infographics
12-page consumer guide to term life insurance
2-page consumer guide on life insurance as part of a complete financial plan
2-page producer guide with case study
2-page guide to life insurance for blended families
3-page sales idea on basic protection needs
2-page consumer guide on life insurance for blended families
3-page sales idea for blended families
3-page sales idea on estate equalization
16-page consumer guide on wealth transfer to leave a legacy
Get the Kit
How to Use This Month's Sales Kit
This kit contains a ton of material you can use on social media and in email campaigns. The pre-written social media posts and graphics help you get visible. You can also pull stats and thought-provoking questions from the infographics in the kit and consumer guides.
You can also use the consumer and producer guides to get ideas for what to bring up in client meetings, or what to mention in a one-off email to prospects. One great way to use these conversational tidbits is in an email sent to prospects who didn't make it through your sales funnel. Who reached out and got a quote but didn't buy a policy? Send a quick, informal email to these clients with some of the facts and questions from the materials in this sales kit. Sometimes all it takes is one more little reminder to nudge on-the-fence prospects into taking action.
Get the Kit
Insureio Subscribers: Use Our February Email Marketing Campaign
Are you an Insureio subscriber? If so, you have access to a pre-written marketing campaign for February. It includes four emails for your clients and prospects, pre-scheduled for delivery throughout the month. These four emails focus on general life insurance awareness, with an emphasis on personal topics like marriage and raising children.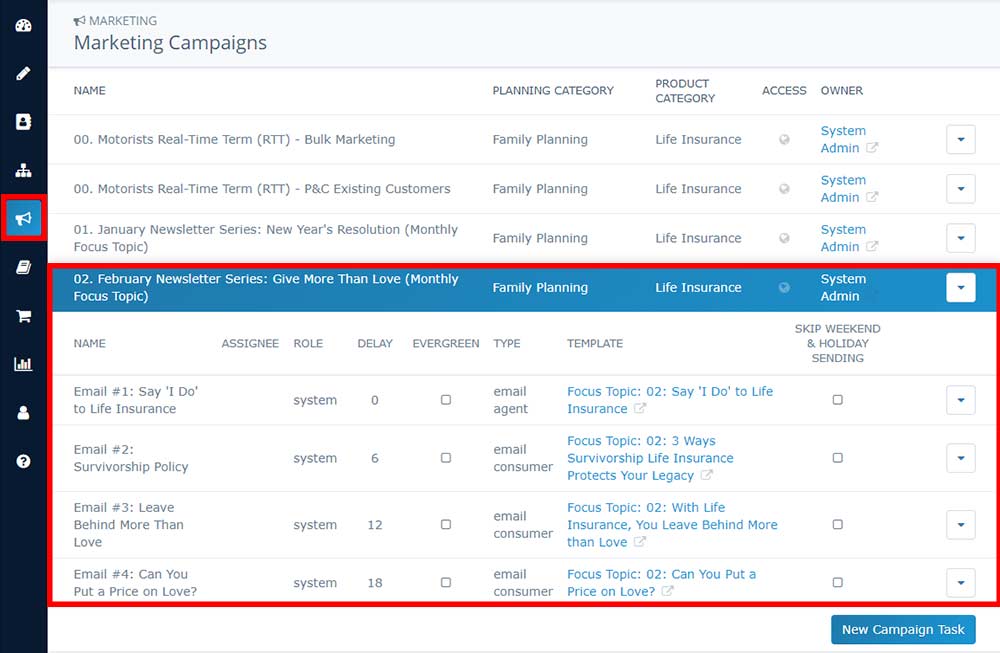 To preview the campaign:
From your left-hand nav menu in Insureio, hover over Marketing and then click Marketing Campaigns.
Scroll down and click February Newsletter Series: Give More Than Love (Monthly Focus Topic). You'll see the list of pre-scheduled emails. To see what a template looks like, click any of the blue template title links. The template will open up in a new browser tab.
Want to learn more about Insureio marketing campaigns and how to enroll your clients and prospects? Click here to visit the tutorial in the Insureio Academy.
Download Our February 2021 Sales Kit Now!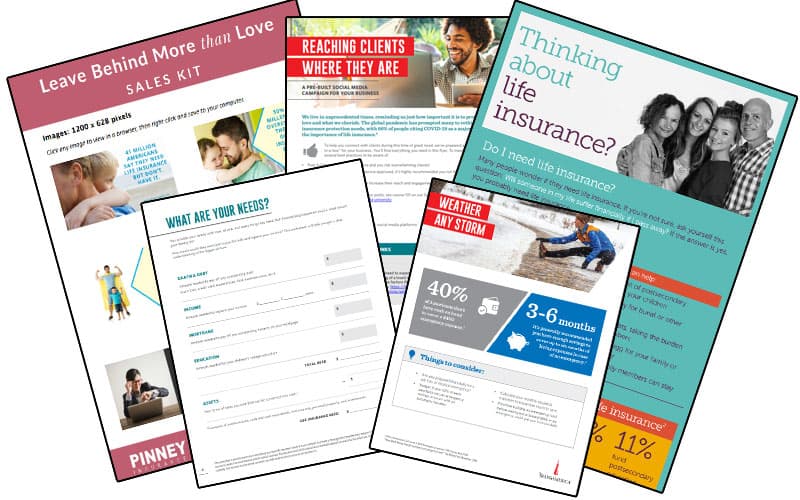 Enjoying Our Blog?
If so, please leave us a Google rating or review! It really helps others discover us and our content online.
Leave a Review
---