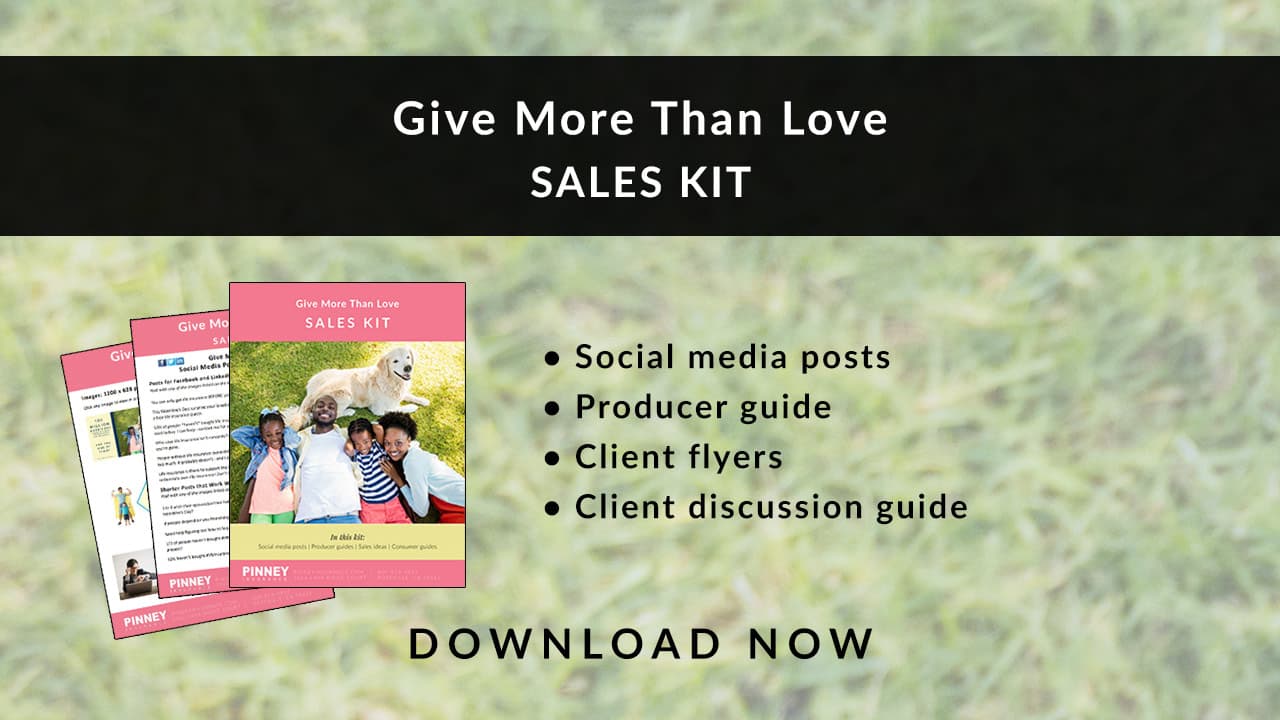 Our February 2022 sales kit will help you show clients that now is the time to take action to protect their family.
Now that we've been in the midst of a pandemic for two years now, life insurance is more important than ever. In their 2021 Facts About Life document, LIMRA published a few stats relative to COVID and life insurance. Six in 10 people surveyed said they were had a "heightened awareness" about how valuable life insurance can be. A third - 31% - of consumers said they were more likely to buy a policy because of the pandemic. But have they followed through on it? And if not now, when?
What's in the Kit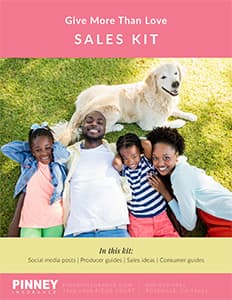 Our FREE 41-page kit includes:
8 pages of pre-made social media posts & images
10 pages of sales ideas & client meeting tips
4-page planning guide for clients
1-page infographic with sharable facts about life insurance
2-page sales idea for blended families
12-page consumer guide to term life insurance
2-page consumer guide to underwriting
Get the Kit
How to Use This Month's Sales Kit
This month's kit is easy to use! In the beginning, you'll find pages of pre-made social posts (text + images) to help you get visibility on the subject of life insurance. Download any or all of the images provided, and use them throughout the month to spark interest.
There are also producer guides with tips on improving client meetings and communication. This month, there aren't advanced planning topics you need to brush up on or present. We're just talking about basic coverage and ensuring as many families as possible have that base level of protection.
Get the Kit
---
Need help with quotes, illustrations, or selecting the right product?
Our Brokerage Managers - Dave and Sheryl - can help. They have incredible depth and breadth in terms of product knowledge. Call 800-823-4852 and ask for a brokerage manager, or click the button below to email us!
---
Insureio Subscribers: Use Our February Marketing Campaign
Are you an Insureio subscriber? If so, you have access to a pre-written marketing campaign for February. It includes four emails for your clients and prospects, pre-scheduled for delivery throughout the month.
These four emails focus on general life insurance awareness, with an emphasis on personal topics like marriage and raising children.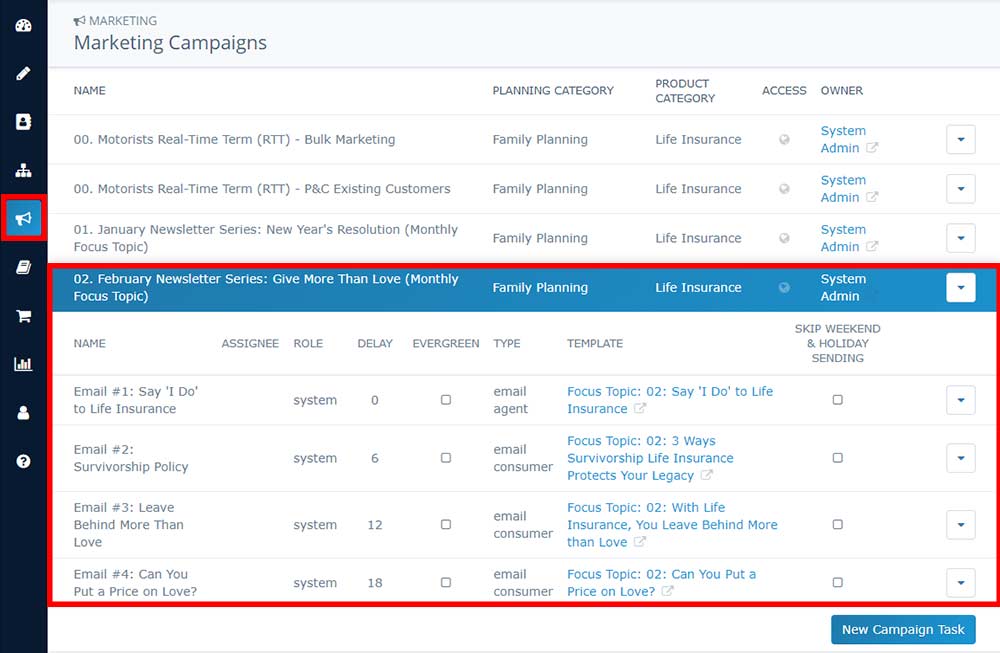 To preview the campaign:
From your left-hand nav menu in Insureio, hover over Marketing and then click Marketing Campaigns.
Scroll down and click February Newsletter Series: Give More Than Love (Monthly Focus Topic). You'll see the list of pre-scheduled emails. To see what a template looks like, click any of the blue template title links. The template will open up in a new browser tab.
Want to learn more about Insureio marketing campaigns and how to enroll your clients and prospects? Click here to visit the tutorial in the Insureio Academy.
Download Our February 2022 Sales Kit Now!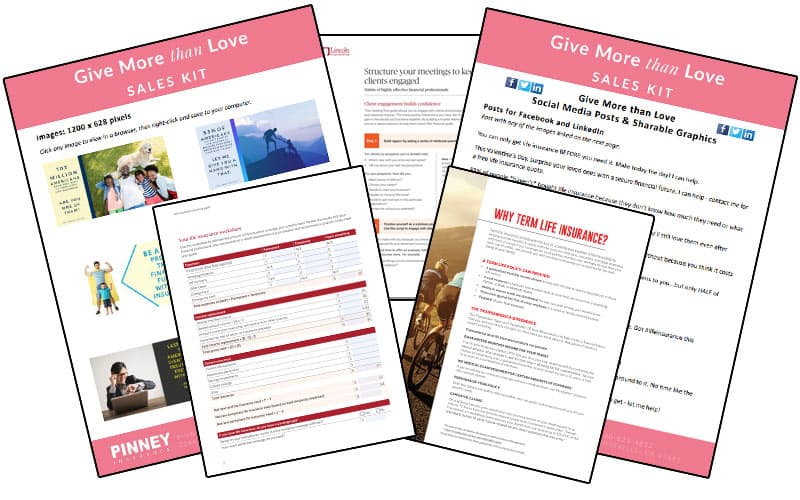 ---