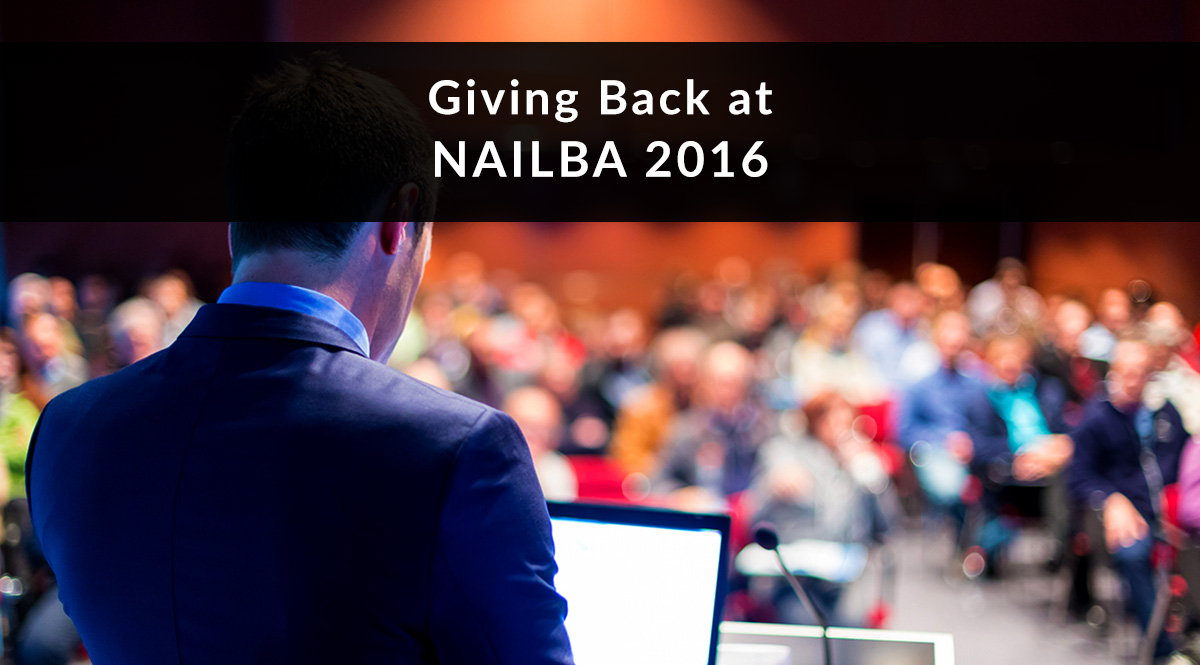 We're big believers in giving back to the insurance community. This means joining industry groups, participating in their meetings, volunteering for committees, networking, and mentoring.
MDRT and NAILBA are two groups we're proud to support. We want to share a quick story about MDRT's incoming president, Jim Pittman, who attended the 2016 NAILBA meeting this past November.
At NAILBA 2016
At the 2016 NAILBA annual meeting, speed-painter Erik Wahl delivered the opening speech. He challenged listeners to embrace creativity and authenticity in order to boost performance. During the speech, he created three original paintings.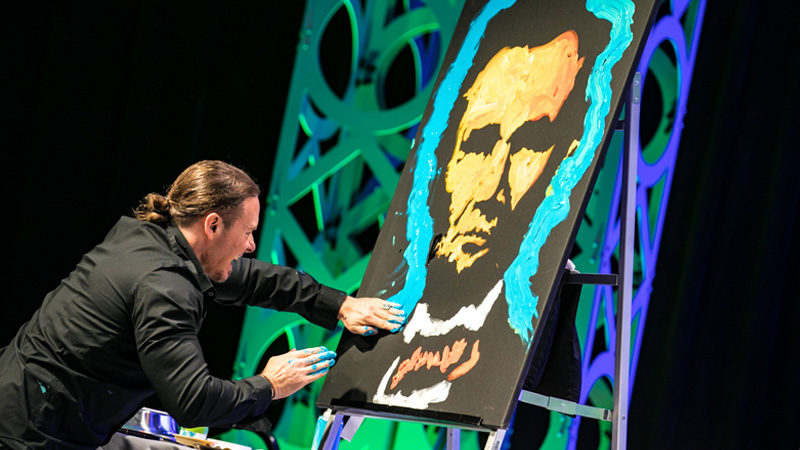 One of those paintings - of Abraham Lincoln - was given to Jim Pittman, along with a box to ship it home in. The box was also a work of art, with a picture of Marilyn Monroe.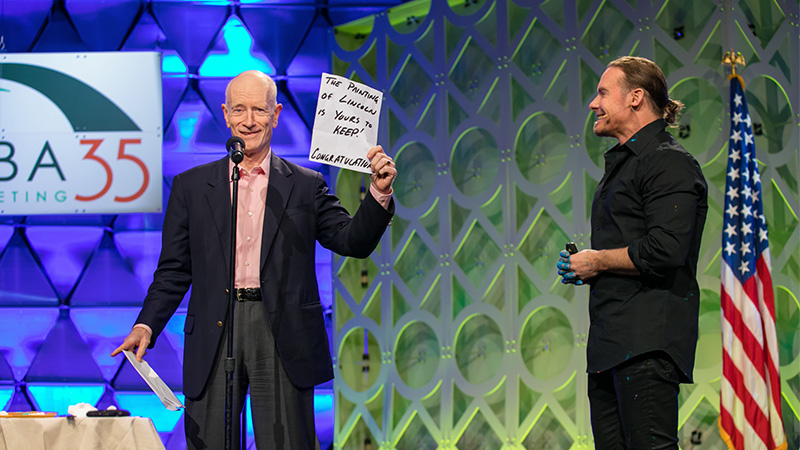 He chose to donate both items to the NAILBA Charitable Foundation live auction.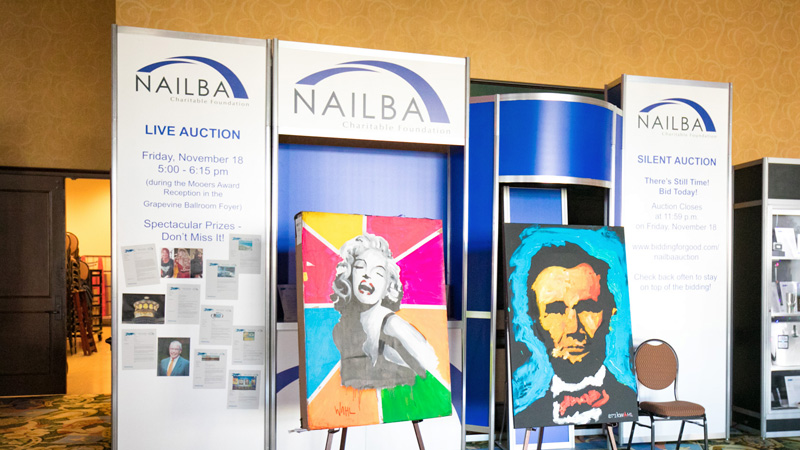 A few nights later, the auction took place. In the photo below from left to right, that's Mike Smith, Immediate Past President of the NAILBA Charitable Foundation, Tracy Edgar with OneAmerica, and the night's intrepid auctioneer, Steve Katz. The Marilyn sold for $4,500...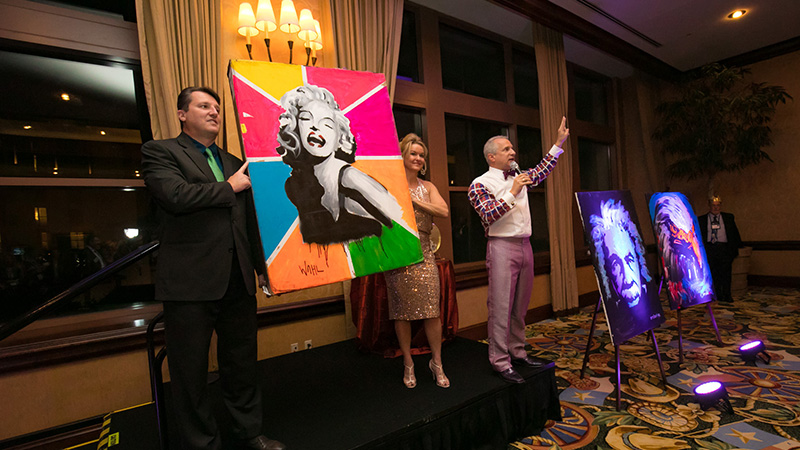 ...and the Lincoln painting sold for $16,000!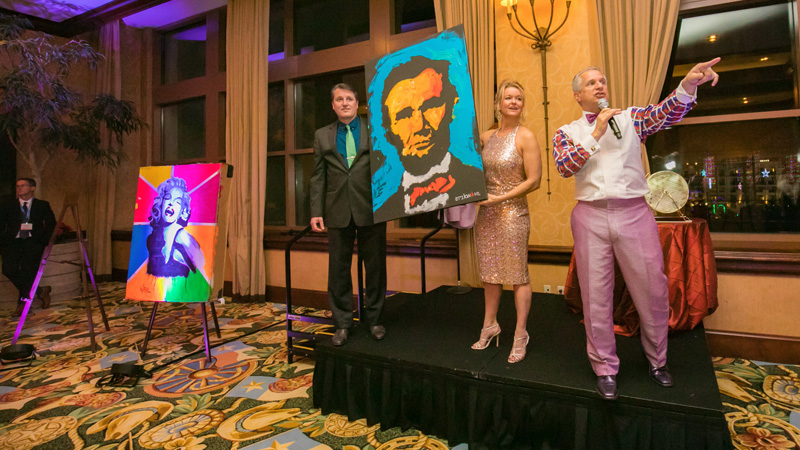 Thanks to Jim's generosity, a total of $20,500 went to the wonderful causes the NAILBA Charitable Foundation supports. What a great way to give back!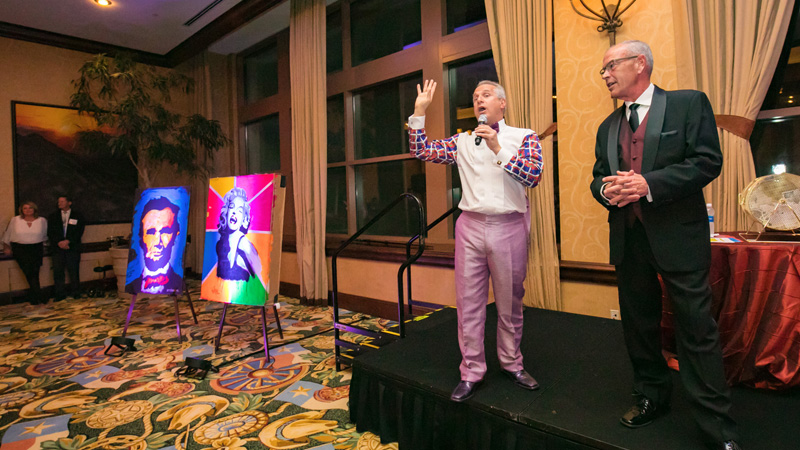 Have you given back to your community or to industry organizations like NAILBA or MDRT? We'd love to hear about it. Tell us in the comments!
---
About NAILBA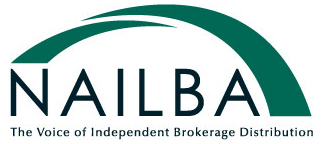 The National Association of Independent Life Brokerage Agencies (NAILBA) promotes financial security and consumer choice through the use of independent life insurance brokerages. It also serves as the national association of life, health and annuity insurance distributors, with over 300 member agencies throughout the United States.
Event photos: NAILBA 35 on Flickr: The Official Photo Album of NAILBA 35, the Annual Meeting of the National Association of Independent Life Brokerage Agencies, November 17-19, 2016 in Dallas, TX.
About the NAILBA Charitable Foundation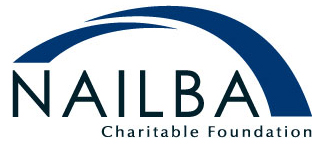 The NAILBA Charitable Foundation encourages members to give their time to help those less fortunate. With the money they've raised, they've created whimsical rooms for sick children, sponsored a youth council working on suicide prevention, and bought equipment to help support a center for autistic children.
About MDRT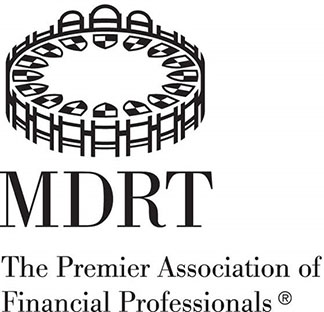 The Million Dollar Round Table (MDRT) is a global, independent association of the world's leading life insurance and financial services professionals. MDRT members demonstrate exceptional professional knowledge, strict ethical conduct and outstanding client service. MDRT membership is recognized internationally as the standard of excellence in the life insurance and financial services business.
---
If you're working with an agency or brokerage that isn't giving back or trying to make a difference in our industry, it may be time to look for a new partner.
Learn how working with us can help you grow your business and network with the most respected names in the industry.
Learn More
---