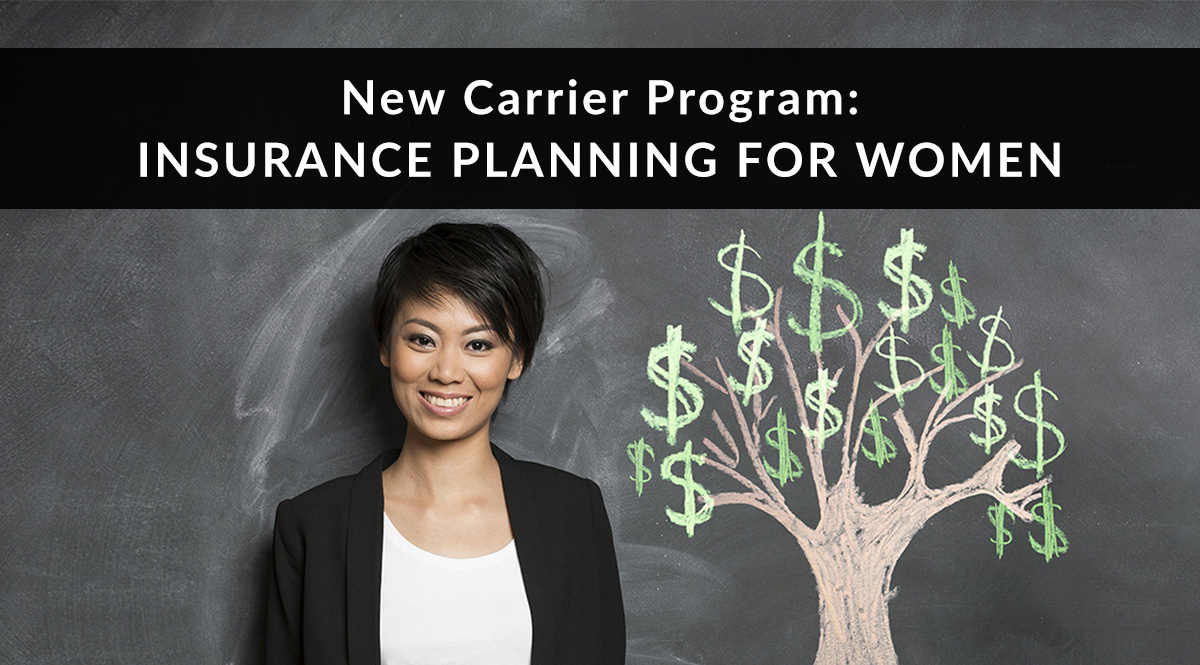 This month, John Hancock launched a new program designed to help financial advisors better meet women's financial needs.
The program is called "Insurance Planning for Women," and you can download the brochure with sales ideas here. It contains tools and sales materials that help you address the unique risks and challenges women face in their financial lives.
They also released a podcast interview with Annette Bau, an advisor specializing in working with affluent women. She provided some great sales ideas for prospecting and developing stronger relationships with your female clients. We'll give you the highlights from that interview below.
Why It Matters
Within a year of being widowed, 70% of women left their financial advisor, according to a Pershing study.
That's a huge number of women who feel their needs aren't being met by their current advisors. What's more, this often comes as a shock to the advisor, who didn't know anything was wrong. In fact, on the podcast, Bau shared a scary statistic she overheard from another advisor – in most firms, 98% of clients are lost when the first spouse dies. She also noted that the financial services industry is among the worst-rated across 33 consumer categories in terms of how women feel they're treated.
How many of your clients might fall into this statistic?

It's increasingly important that we take women's buying power into account. Women account for 85% of all consumer purchases (Bloomberg) – and 27% say they don't have enough life insurance (2016 Insurance Barometer Study).
Despite this growing economic power, women often face a different set of financial challenges than men. For starters, they tend to live longer. This means they need even more money saved up for retirement. Unfortunately, that rarely happens. Women tend to have less money than men socked away, often due to lower salaries or time away from the workplace to raise children or serve as a caretaker.
Next Steps
With these stats in mind, how should you use John Hancock's new program?
First, think about how you approach the topic of retirement planning and life insurance coverage with couples.
Introduce topics like longevity and the potential need for long-term care. Ask questions about how that plan could change if the couple's savings and benefits went toward the husband's care…and the wife outlives him by 5, 10, or 15 years. After all, as you'll read in the John Hancock brochure, 50% of women over age 65 outlive their husbands by 15 years.

If the husband makes most of the financial decisions or attends your meetings alone, request a meeting with both spouses to bring up these issues. You could also reach out to her separately, using some of Bau's techniques described below.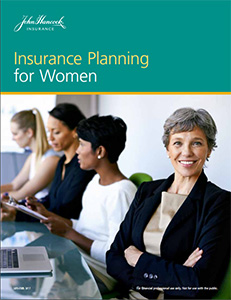 The downloadable brochures and case studies from John Hancock linked here will give you a good starting point for the discussion.
Download the brochure and get familiar with the stats.
Check out their case studies:

1: Engaging the Stay-at-Home Spouse
2: Finding Success with the LTC Rider
3: Using Vitality as a Conversation Starter
Insurance Planning for Women: Sales Ideas
In the brochure linked above, you'll also find a link to the John Hancock Advanced Markets Radio podcast episode on marketing to women. If you have the time, it's worth a listen (<30 min). If you don't, here are some of the sales tips covered by the podcast's guest, Annette Bau.
Sales Idea #1: Use Categories
It's not effective or logical to talk about "women" as if they're one category of consumer. According to Bau, when other advisors say they're targeting women, she asks what type of women. More often than not, the advisor can't answer.
To solve this problem, she suggests creating categories that cover a spectrum of financial needs and personality traits.
Here's what she uses:
Category 1: Traditional. Traditional women are homemakers, wives, and mothers. In general, they focus on your relationship. Do they like you? Do they feel you care about them? If so, they'll do business with you. These are often the women who fire advisors after their husband's death. Many times, they felt like the advisor never got to know them and their family's needs. The traditional woman puts her family first, and if she feels you aren't doing the same, she'll walk away.
Category 2: Non-traditional. Non-traditional women are often business owners and entrepreneurs. They tend to be more focused on the bottom line than traditional women. They've done their homework and are after results. If you deliver them, your working relationship will be smooth sailing. If you don't, she'll walk away. According to Bau, women advisors tend to do better with non-traditional women clients.
Category 3: Combination. These women are some combination of the above – maybe she's a traditional woman who's just starting her first home business. Her main pain point is time. She doesn't have a lot to spare. She needs flexibility, and a plan that doesn't take hours to understand and monitor. Your job is to worry about the things she doesn't have time for.
If you can use categories like these when working with your female clients, you stand a better chance of meeting their needs and keeping their business.

Sales Idea #2: Use an Attractor Model
According to Bau, too many advisors use a "chaser" model for prospecting.
Instead, you want to create an "attractor" model that brings your ideal female client to you. If it works, she'll be more open and willing to engage with you since she sought you out.
To do this, start hosting workshops. Bau calls these her "lunch and learn" workshops.
They're monthly luncheons for women that feature time to network along with a presentation on a financial topic from a referral partner. The luncheon provides a non-threatening environment where women can talk with each other, socialize, and learn something interesting. If you get repeat visitors, that's a good sign - and a healthy way to grow your list of prospects.
Sales Idea #3: Take Time to Research
Nothing beats research as a tool for prospecting. When you know what your ideal client wants, you have a better shot at providing it.
The easiest way to get this information is to sit down with a client and ask.
Don't treat it like a fact-finding session, though. Ask what they do when they're not in your office. How do they spend the average day? Do they go to church? How do they make buying decisions? Are they involved with charities or volunteer organizations?
Bau's research questionnaire is 13 pages long. It took her eight years to create and another eight years to refine.
Part of that refining process was learning that her prospects refer to things differently than she does. For example, she learned that her target clients don't refer to work they do with their church as charity work. These women consistently said they didn't do any charity work – and then Bau learned that half a dozen wealthy widows in her network all volunteered for the same church group. As an advisor, you could then make the decision to join that group and build relationships there, or offer to host a workshop for them as described above.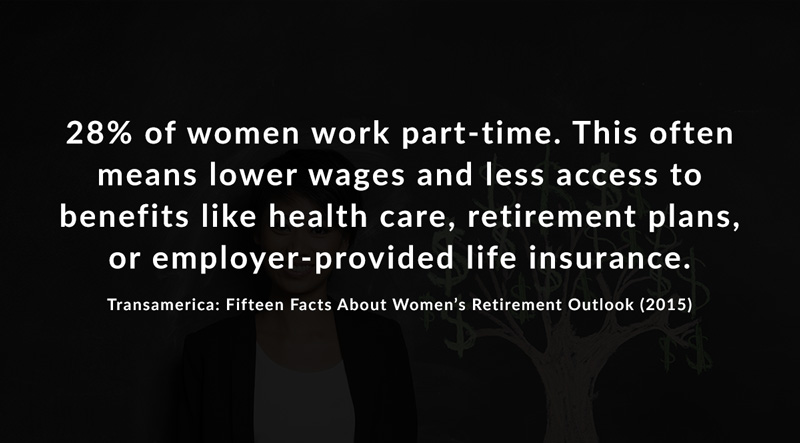 Similarly, Bau interviewed a prospect who said the most important things in her life were family and faith. But when asked what her typical day was like, the woman said she spent it alone, buying things on QVC. That client needed help – without it, she'd have spent every dime she owned. By taking the time to look past the easy answers provided by the client, Bau realized what the woman really needed. Bau created a financial plan to control her client's spending, put it in place, and cemented their working relationship.
Research means finding out what your prospects and clients are really doing and thinking. When they give you an answer, always say, "Tell me more." You'll learn how best to serve them as well as how to be a better advisor.
Sales Idea #4: Develop the Relationship
Relationship marketing is huge, says Bau, especially with women. But what does that consist of? It might be one-on-one meetings, phone calls, invitations to client events, or sending a card in the mail.
Here are a few of the specific ideas she mentioned for building relationships with women:
Have a birthday luncheon for your most important clients. Invite others so they can see how well you treat your clients. They'll want to be your client, too.
Create customized Valentine's Day cards for your female clients. They could be friendly, funny, cute, or sympathetic, depending on the client. You have to make sure these are sensitive to each woman's situation (are they divorced? widowed? single?), but if you can be sincere and tactful, it's a great way to build rapport.
Send a card on the anniversary of the day she became your client. If she's been your client a long time, mention this in the message. Bau says she's been with some clients longer than those clients have been with their husbands!
Send "thinking of you" cards or emails around lonely or painful anniversaries for clients who are widows. Certain dates during those first few years are going to be painful, such as the husband's birthday or their wedding anniversary. You don't have to say anything about their spouse at all. Instead, just tell her you're thinking of her, and to let you know if she needs anything. Better yet, take her to lunch and tell her the same thing.
That's what we can learn from John Hancock's new Insurance Planning for Women program!
We hope you're able to use it to build strong relationships with your clients. If you tried any of these ideas, we'd love to hear about it. Tell us in the comments!
---