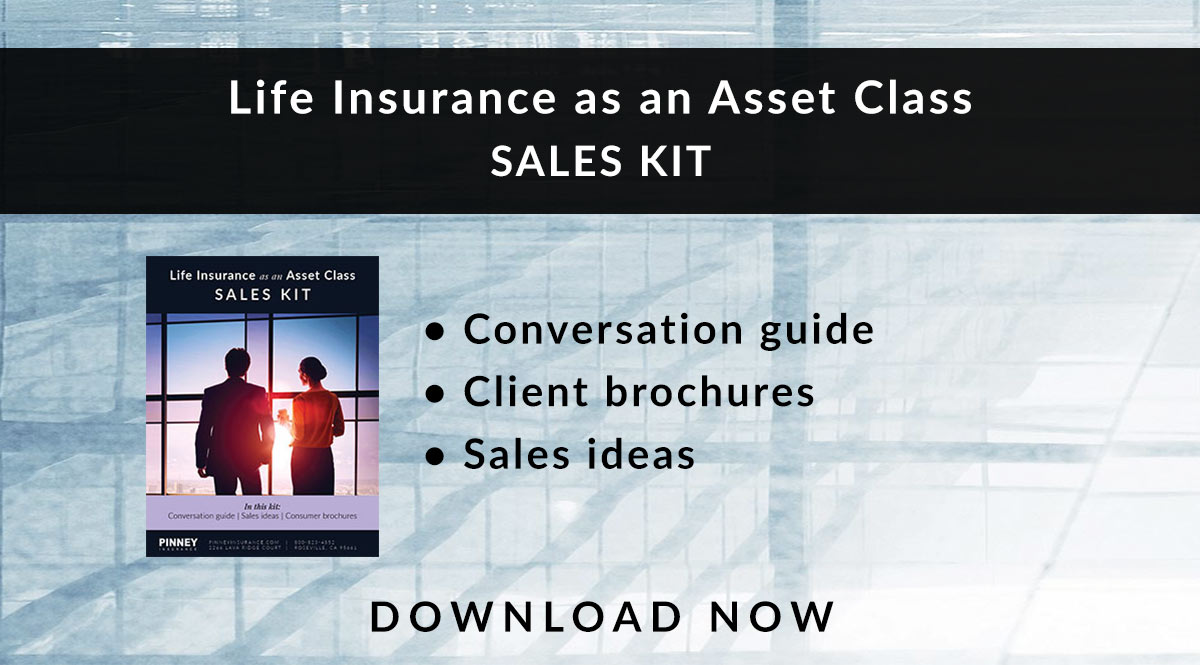 This month, we're talking about life insurance as an asset class. It's a great New Year's topic, since many of your clients and prospects will be eager to take a second look at their finances. Who doesn't want to make financial success a part of their 2019?
Our January 2019 sales kit will help you start a conversation that goes beyond basic death benefit protection. That's still the number-one reason to buy life insurance, but many of your prospects - and clients who bought a term policy - just don't know enough about cash value policies to understand how beneficial they can be.
---
What's in the Kit
In this month's kit, we have 45 pages of guides and resources to help you pitch life insurance as an asset class. They explain how to position a permanent policy with cash value and living benefits as a key financial tool for leaving a legacy, or improving cashflow during retirement.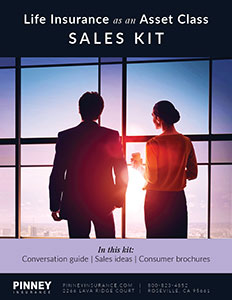 Our FREE 45-page kit includes:
8-page consumer guide on life insurance as an asset
2-page LIAC illustration request (fillable form)
3 pages of client profiles: using life insurance to maximize income and preserve their legacy
2-page conversation guide on how to address client concerns in a volatile market
4-page sales idea/case study on using life insurance to protect income-producing assets
12-page consumer guide on preserving legacy with life insurance
12-page producer strategy guide
Get the Kit
How to Use This Month's Sales Kit
Need a marketing idea for January? Reach out via phone, text, or email to your clients who've bought term policies. Ask them if their needs have changed since they bought their policy. If so, you have an idea that can help them plan for retirement, future health and long-term care needs, as well as keep (or upgrade) the death benefit protection they already know they need.
If their needs haven't changed, you could ask them about the needs they'll have in the future. Have they thought about healthcare costs during retirement? Or about whether their current retirement plan will provide them with enough income? If not, that's a great opportunity to talk about life insurance as an asset class. Get asked a question you can't answer? We're here to help.
Insureio Subscribers: Use Our New Year's Resolutions Email Campaign
All Insureio subscribers have access to January's pre-written marketing campaign. It includes four emails scheduled for delivery throughout the month. Each email features a New Year's resolution theme, since now's a great time to capitalize on the can-do spirit that many of us have after making New Year's resolutions. The first three emails in the sequence explain how life insurance needs change over time, as well as how permanent policies can provide cash later in life, if needed. The last email in the sequence explains how disability income insurance protects your paycheck if you're ever hurt or sick and can't work.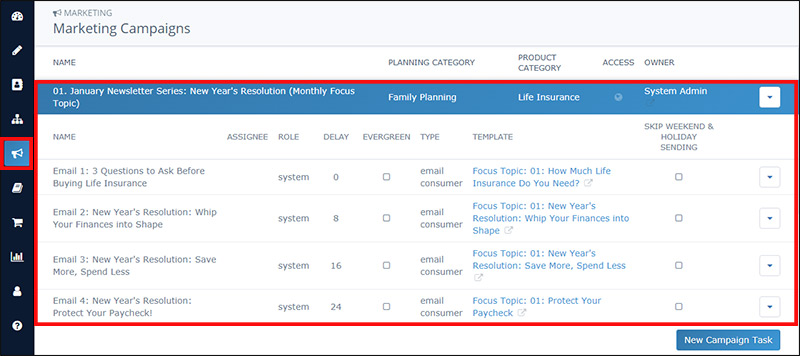 To preview the campaign:
Click Marketing and then Marketing Campaigns from your left-hand navigation menu in Insureio.
Scroll down and click January Newsletter Series: New Year's Resolution (Monthly Focus Topic). You'll see the list of four pre-scheduled emails. Click any title to preview the template in a new browser tab.
Want to learn more about Insureio marketing campaigns, including how to enroll your clients and prospects? Click here for a complete tutorial in the Insureio Academy.
Download Our January 2019 Sales Kit Now!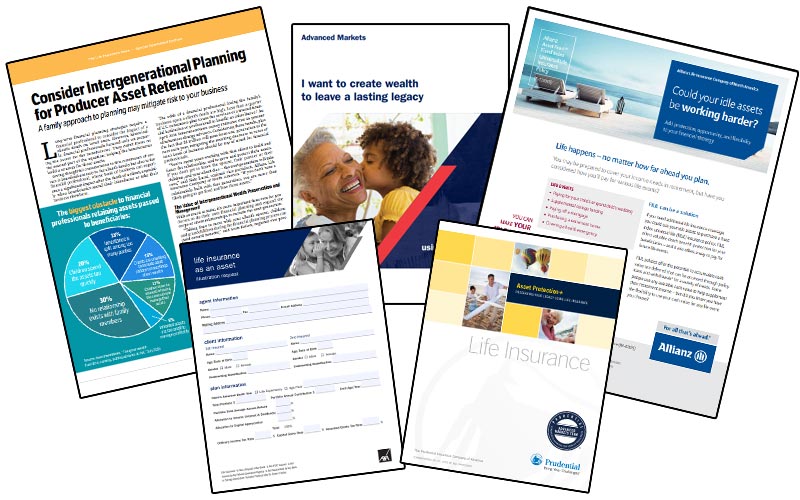 ---