Get the Kit
Our FREE 41-page financial independence sales kit includes:
10-page guide to supplementing retirement income with VUL

4-page guide on retirement planning challenges

12 pages of client profiles, solutions, and case studies

3-page guide to cash value life insurance as a Roth IRA alternative

10-page guide to whole life + popular riders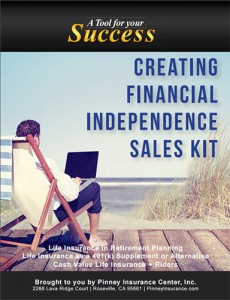 This month, we're focused on helping your clients earn their financial independence. In most cases, this means saving for retirement. The headlines these days are full of scary sound bites. Take the Economic Policy Institute's report, "The State of American Retirement," for example. It's admittedly bleak - nearly half of all American families have no retirement savings, it says. The median American family, according to their survey, has just $5,000 saved.
It's hard to save, there's no doubt about it. Part of our job is to be sympathetic about the challenges our clients face. Student debt, shrinking salaries, growing health insurance costs, kids, mortgages, car payments - there's no shame in having trouble making ends meet these days. But cash value life insurance is a good solution precisely because it handles two financial needs - death benefit coverage in case the worst happens, and supplemental income later in life, when retirement savings may not be enough.
Take Action
Now is the time to start reaching out to your clients. According to traditional marketing wisdom, it can take up to 7 "touches" before your audience decides to take action. If you're only talking about retirement planning once or twice a year, that's a long road.
Use the materials in our sales kit to make a plan. Reach out quarterly, maybe even monthly, to those who show interest. Keep presenting the facts - how much money it takes to retire, as well as the rising costs retirees will face. However, we suggest you do it in a way that makes the client want to turn to you for help. Don't frighten them by simply reporting these statistics. They're scary!
Instead, be empathetic as you present your facts. Tell them you know how hard it is to save. Tell them you have a solution that not only provides cash value for retirement, but also provides a death benefit to make sure their family is protected. If you're persistent and consistent, that client will think of you when they're ready to get serious about their financial independence.
Families in the median (50th percentile) for retirement savings are low across all age groups, ranging from $480 for families in their mid-30s to $17,000 for families approaching retirement in 2013. - Economic Policy Institute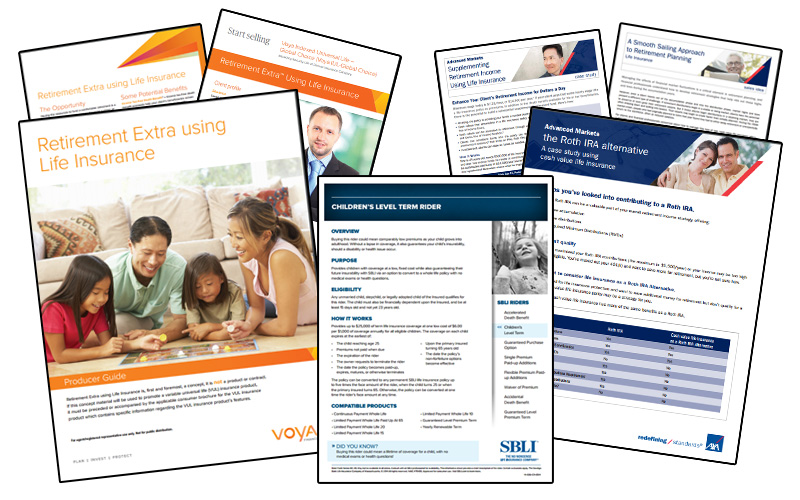 ---