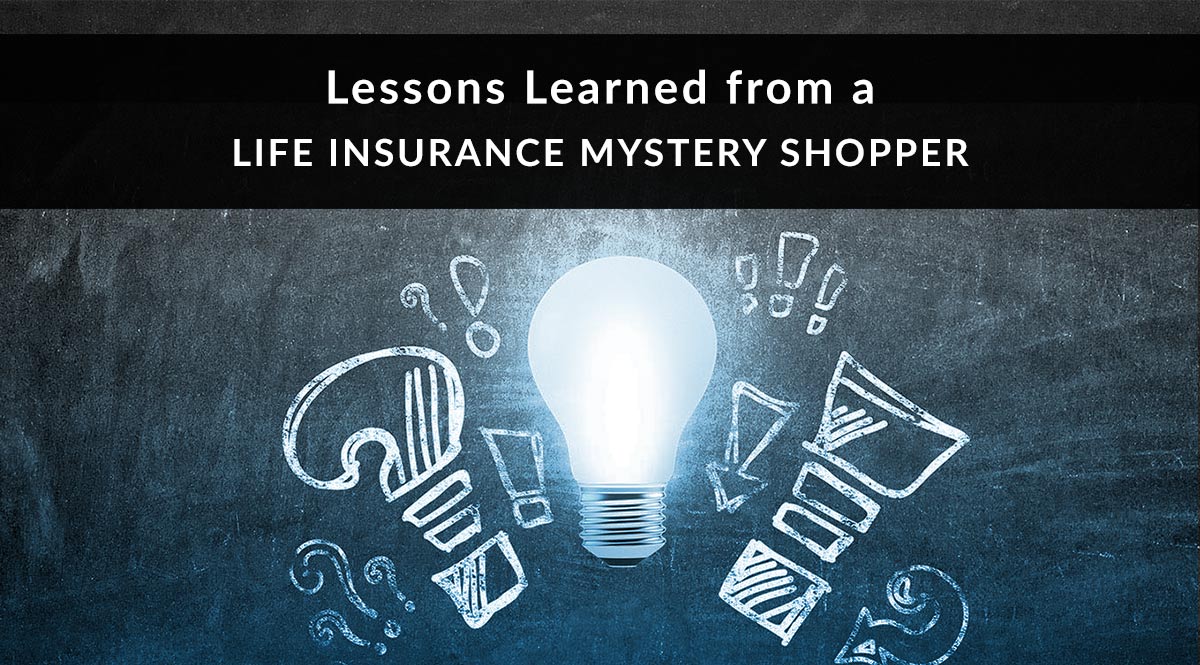 In direct-to-consumer life insurance sales, what separates a carrier from an independent agent? According to a new report from Forrester Research, it's probably customer service.
Forrester Consultant Ellen Carney recently played the role of a mystery shopper to see how easy – or hard – it was to buy life insurance online from seven carriers. The results she found may surprise you. Turns out, while the surveyed carriers get buyers started with a fast, easy online quote, their follow-up and customer service leave a lot to be desired.
Let's take a look at what Carney experienced and the lessons we can learn from them as independent agents and brokers. These results are all published in the report titled "The Forrester Life Insurance Wave™: US Sales Websites, Q2 2018."
The Test
In all seven tests, Ellen Carney tried to buy term life insurance with the following details: a 36-year-old married mother of two kids with a working husband. The carriers she tested were New York Life, John Hancock, Lincoln, Ladder, Northwestern Mutual, Prudential, and Mass Mutual.
She created 11 categories to rate her experience with each carrier. At the end of the process, each carrier had an aggregate score represented as a point total scored in each category.
The Results
Of the seven carriers tested, Mass Mutual scored the highest with 66 points. Prudential and Northwestern Mutual round out the top three. New York Life scored only 33 points, the lowest of the group. You can see the seven carriers ranked here on InsuranceNewsNet.
Getting a quote turned out to be the easy part. According to Carney, things often fell apart after that. Once she gave them the data needed for a quote, some of the carriers never followed up with her. Others had agent finders that were difficult to use. In some instances, the digital process was difficult to complete, with no help readily available. Other times, it wasn't even clear what was happening with regard to approvals and underwriting.
In short, the experience often left the consumer confused with no easy way to get help.
The Takeaways
The sales process is about more than putting a quoter on your website. It's about the entire buying experience—answering questions, and making each step of the process clear. The results of this survey clearly show there's a big gap in what customers want and need, and what carrier direct-to-consumer sales channels offer.
That's where we can shine.
You probably have an online quoter, just like the carriers. But here are a few ideas for making your customer experience more likely to end in a sale and a positive customer experience:
Do you have clear explanations and examples for each field in your quoter? If not, you could create a blog post and/or video, Be sure to explain each required entry to help a consumer who might not understand what their age or status as a smoker has to do policy cost, for example.
Do you have a standardized, systematized method for lead follow-up? As mentioned in Carney's report, she wasn't contacted by every carrier for a follow-up after initiating a purchase. That's leaving money on the table. What's your follow-up process? Do you use a CRM that will notify you instantly when you have a new lead? Or an automated system that follows up for you when a customer leaves your quoter or website without applying?
Do you have easy ways for customers to reach you when they need help? Look at your website, landing pages, and social media profiles. Is there a phone number, email, contact form, or messenger invitation readily available? Remember, not all consumers want to call. Not all consumers want to send an email. The more methods you have for contacting you, the more likely it is a consumer will reach out.
Our Solution
We use Insureio, a life-insurance-specific CRM that incorporates client management, lead follow-up, quoting tools, and automated email and text messages. The benefit of this system is that everything is integrated. Put Insureio's quoter on your website, and all leads instantly drop into your Insureio CRM dashboard, where automated follow-ups ensure nothing falls through the cracks.

The system comes with automated follow-up statuses, ready to dispatch emails, text messages, and tasks to both you and your new prospect that guide everyone through the sales process. Integrated case management means you retain all the client's data and can instantly see where they are in the buyer's journey at any moment.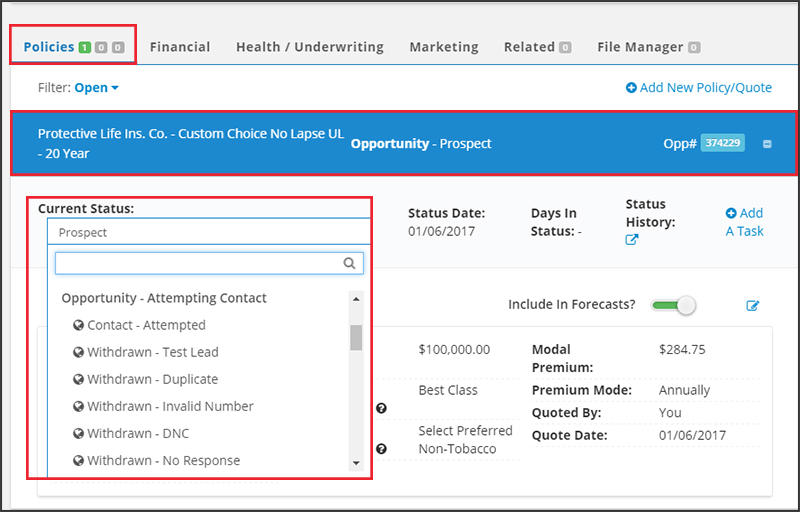 Best of all? The follow-up problems described in this report simply don't happen when you use an automated system like Insureio. Because your quoter and CRM are connected, the system reaches out to every new lead for you, as well as prompts you to follow-up. It's still up to you to close the sale and answer your client's questions. But the system handles the mechanics of follow-up and tracking so you can spend more time selling and less time on paperwork.
That's our look at the lessons learned from a life insurance mystery shopper!
Do these findings surprise you? How have you addressed the concerns this report brings up? Tell us in the comments!
---