Be a superhero this Valentine's Day! No, we're not confused and thinking it's Halloween. It's February and there's not much time left for your clients to find the right Valentine's Day gift. Lucky for them, you have the perfect solution—one that will make them look fantastic and ensure their love lives for a lifetime. Okay, so life insurance doesn't
seem
like the ideal gift to express true love. But here's why it is.
Life Insurance Is Love Insurance
It's a fact we re-learn every year, starting on February 15th:  Candy gets eaten. Flowers brown. Cards eventually get tossed out. And remaining in place long after those material things are gone is life insurance.
Consumers are rapidly trying to find the right gift before February 14th because "time is running out." But in the grander scheme, none of us know how much time we really have. Let's help our clients insure their love and ensure their love never runs out! Let's extend it from one day a year to every day of the year, even after they're gone.
The reality is that in our industry, our consumers equate life insurance with death, when it's actually about love.
Sharable Stories & Resources
If you need a little help illustrating that for your clients, use this Real Life Story offered by LifeHappens.org, the story of

David Lewis

. 
David loved his family so much that he took the steps needed to protect them if anything happened to him. And when his time came, his family was able to pay off a mortgage and send his children to college. Now that's true love.
We previously shared a plethora of resources that will help you join the "Insure Your Love" campaign, which you can find 

here

. Now we're imploring you to share these resources with consumers and clients. Help them shower their families with love even after they're gone. Provide peace of mind and protection. Be the shield.
Be their hero.
We can help. For sales ideas, training, underwriting support, and more, call us at 1-800-823-4852 or click here to email our Brokerage Sales Support department.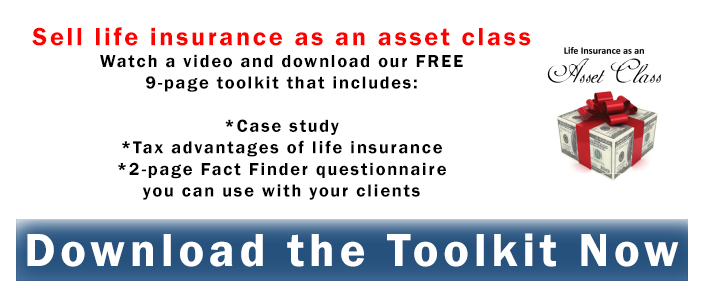 ---