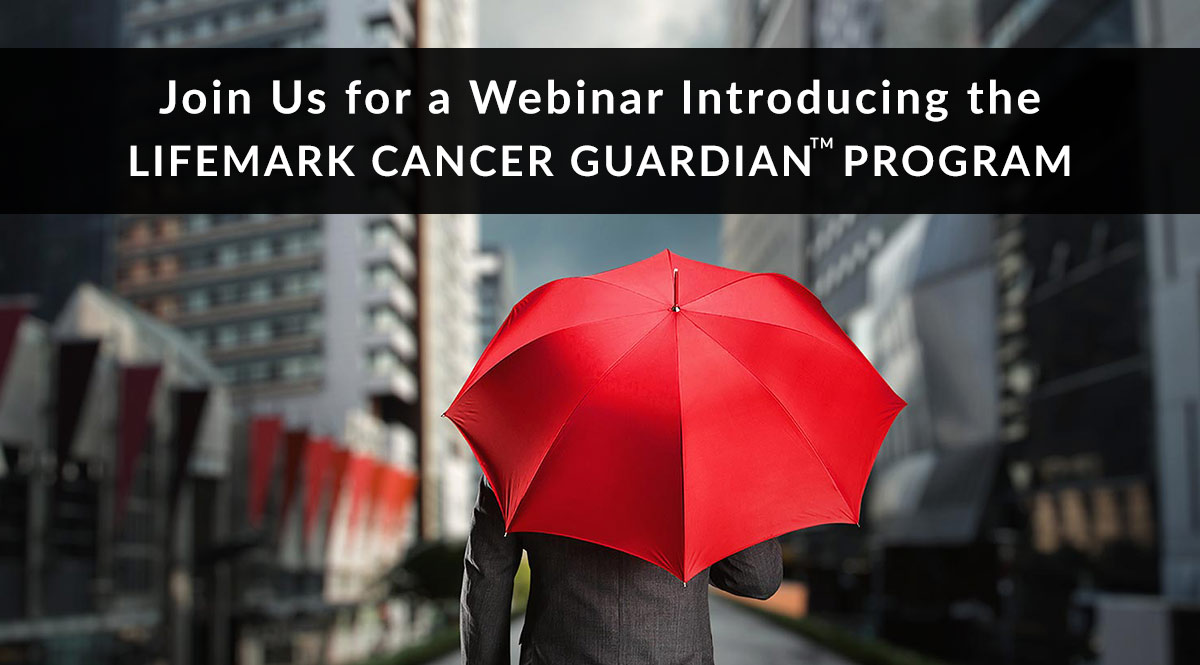 You're invited! Join us for a LifeMark webinar introducing the Cancer Guardian™ program.
In January, we brought you information about the new LifeMark Cancer Guardian™ program. This program will be available to any policyholder who buys a life insurance policy through a LifeMark partner BGA (if you submit business to us, that's you!). Essentially, it gives your clients access to a cutting-edge diagnostic tool that can help save their lives if they're ever diagnosed with cancer.
Webinar Details
The program officially launched on March 1st. You can check out the press release here. Now, it's time to learn more about how the program works and what we can do to market it to our clients and prospects. Join us for LifeMark's informative webinar on Thursday, March 22, 2018 at 3 pm Eastern / 12 pm Pacific.
Cancer Guardian Program Overview for Advisors
Date: Thursday, March 22, 2018
Time: 3 pm Eastern / 12 pm Pacific
Join: join.me/LifeMarkPartners
Dial-in: 866-578-8477
Access code: 1124712
Next Steps
If you're not a Pinney partner yet, we invite you to get contracted with us. We're super excited to offer this program to our clients, and we hope you are, too!
Have questions? Ask us in the comments below and we'll get the answers for you!
---