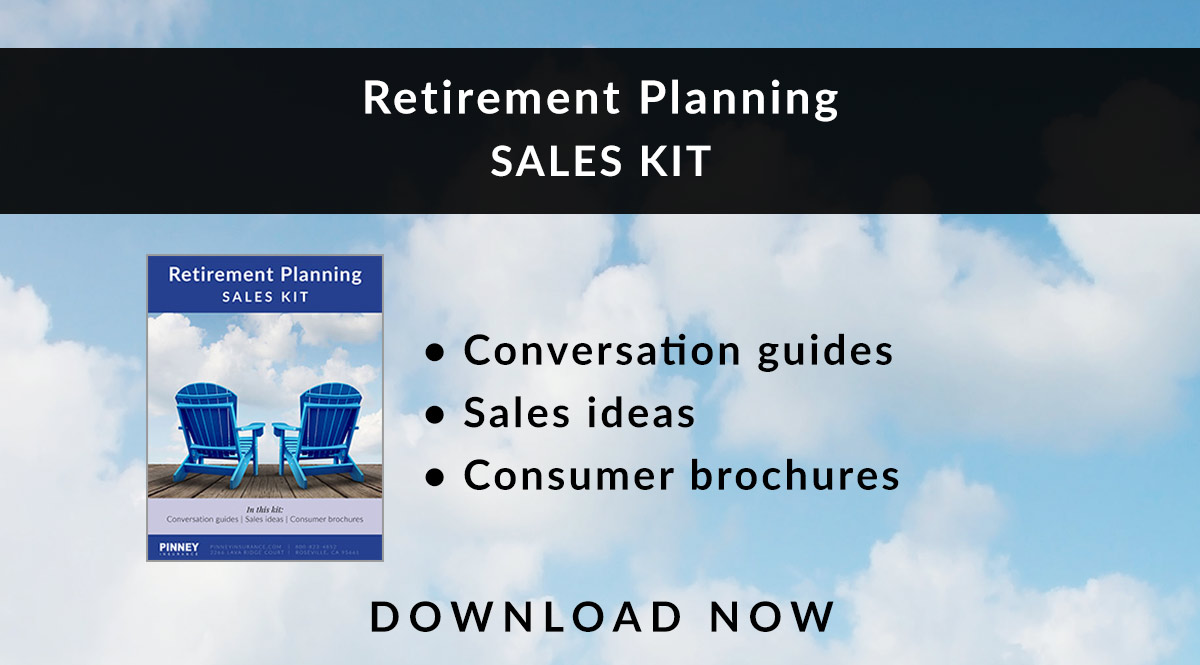 Our March 2018 sales kit is all about retirement planning. It's a good time to talk about the future, too - tax season is in full swing, and spring cleaning isn't just for floors and closets. Whether your prospect has a plan for retirement or not, now's the time to ask them to come to you with all their questions and concerns.

---

What's in the Kit
In this month's kit, we focused on resources for you, the producer. We have conversation starters, case studies, sales ideas, producer guides, and more. Each piece can help you get a conversation started. Since retirement planning is a big topic, our kit includes resources that cover general questions, specific policy types, and annuities. If you're not sure where to start, browse the conversation guide at the front of the kit.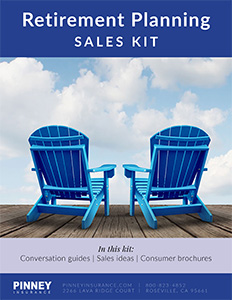 Our FREE 52-page kit includes:
4-page conversation guide for talking about retirement planning with clients
10 pages of case studies for retirement strategies using universal life with LTC benefits, IUL, and variable annuities
8-page consumer guide on bridging the retirement gap
1-page consumer worksheet for estimating retirement expenses
2-page chart showing annuity premiums needed by age to secure $1,000 per month at retirement
5 pages of guides on the benefits of a fixed index annuity, split annuity, and tax-deferred annuity
12-page producer guide on helping your clients do more in retirement
1-page sales idea: accelerated underwriting, accumulation-focused life insurance, automated income
3-page sales idea: term + universal life together
2-page producer brochure: IUL
4-page producer brochure: Principal's automated income platform
Get the Kit
How to Use This Month's Sales Kit
According to a 2015 Lincoln Financial survey, 93% of advisors said they helped their clients set a realistic retirement planning horizon. But only 52% of clients said they got this guidance. There's a big disconnect between agents and clients - so let's start fixing it.
First, if you've never talked to clients about retirement planning, start now. Clearly, they need help! Use the conversation starters at the front of this month's kit for inspiration. Email clients, call them, text them, or post a few thought-provoking questions on your website.
Not sure where to start? Here's a surprising statistic that will get your clients thinking. According to the Society of Actuaries, 1 in 4 of your clients will live to be 97 years old. Yes, 97! But according to the Brookings Institute, almost 50% of consumers think they won't live to age 75. That's a 22-year difference! What's going to happen to your next client if they're the one who lives 20+ years longer than they expect?
Once the concept of longevity has sunk in, you can talk about ways to create and supplement retirement income. Good starting points for your discussion include annuities, IUL, and benefit riders to help access funds to pay for long-term care, if needed. The kit has information on all of these - refer to it for case studies, examples, definitions, and more. Keep in mind that your clients might need some time to think about these concepts. You may want to reach out a few times over the coming weeks and months to see if they're ready to take action.
Get the Kit
Insureio Subscribers: Use Our Retirement Planning Campaign
Are you an Insureio subscriber? If so, you have access to March's pre-written retirement planning marketing campaign. It includes educational emails pre-scheduled for delivery, one per week throughout the month. These emails aren't selling anything. They don't even mention a particular product or carrier. Instead, they provide basic information about the concepts behind retirement planning - using life insurance to supplement retirement income, for example. It's a great way to educate a prospect before discussing specific products or solutions.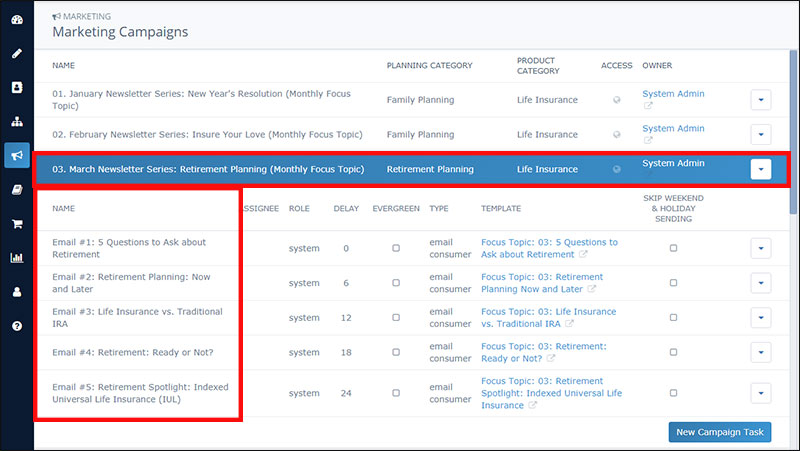 To preview the campaign:
Click Marketing and then Marketing Campaigns from your left-hand navigation menu in Insureio.
Scroll down and click March Newsletter Series: Retirement Planning (Monthly Focus Topic). You'll see the list of four pre-scheduled emails. Click any of the email titles to open up the template in a new browser tab for a preview.
Want to learn more about Insureio marketing campaigns, including how to enroll your clients and prospects? Click here to visit the tutorial in the Insureio Academy.
Download Our March 2018 Sales Kit Now!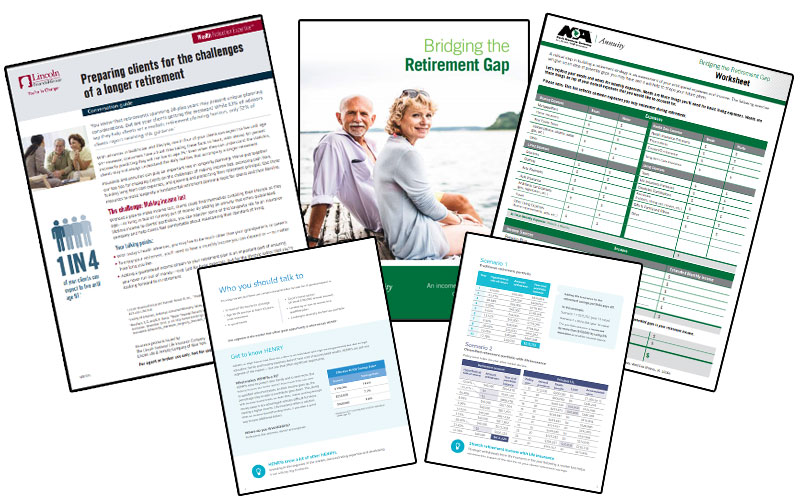 ---