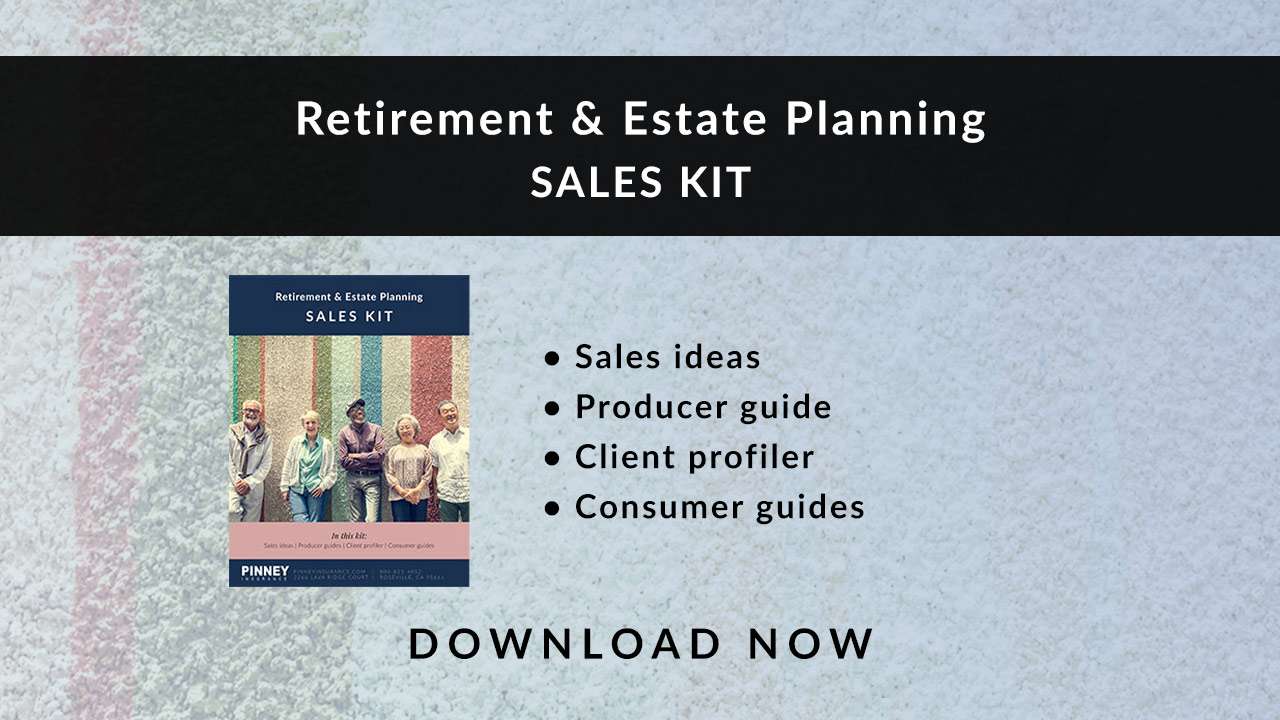 Our March 2022 sales kit will help you start talking to clients about retirement and estate planning.
As we mentioned last month, the pandemic has made life insurance a timely topic. No one knows what the future will bring - which makes it even more important for your clients to take control of their financial future right now. Last month's focus was on basic coverage, so let's up the ante this month and talk about more advanced protection strategies for retirement and estate planning.
What's in the Kit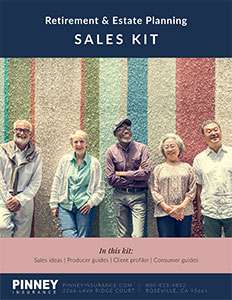 Our FREE 86-page kit includes:
2-page producer flyer: estate planning after the SECURE Act
4-page producer sales idea: preparing a tax-efficient future
6-page producer guide: comparing types of retirement plans alternatives for business owners
7-page sales idea: survivor supplemental retirement income funded by life insurance
18-page client profiler
4 pages of consumer brochures on retirement planning with life insurance
4-page client guide to a tax-efficient retirement
5-page client guide to sources of retirement income
4-page client guide to the tax implications of living benefits
3-page client conversation guide on inheriting an IRA
4-page client retirement income worksheet
8-page client guide to using annuities in irrevocable trusts
7-page client guide to legacy planning
8-page client guide to creating a will
Get the Kit
How to Use This Month's Sales Kit
There's a lot of information for clients in this month's kit. You can pull out tidbits, stats, and leading questions to use in your own marketing on social media or email. You can also use the client profiler (17 pages!) to help identify who among your current book of business or prospect list might be interested in particular strategies. Specifically, the second strategy in the profiler is "Retirement Planning Strategies" - a great place to start. Here, you'll find client profile data (age, income, financial status) and questions to ask if a client fits that profile.
Get the Kit
---
Need help with quotes, illustrations, or selecting the right product?
Our Brokerage Managers - Dave, Joshua, and David - can help. They have incredible depth and breadth in terms of product knowledge. Call 800-823-4852 and ask for a brokerage manager, or click the button below to email us!
---
Insureio Subscribers: Use Our March Marketing Campaign
Are you an Insureio subscriber? If so, you have access to a pre-written marketing campaign for March. It includes five emails for your clients and prospects, pre-scheduled for delivery throughout the month. These five emails focus on general retirement planning topics, including how life insurance can provide a great source of supplemental income. The emails get a little more in-depth throughout the sequence, beginning with the basics through an introduction to IUL.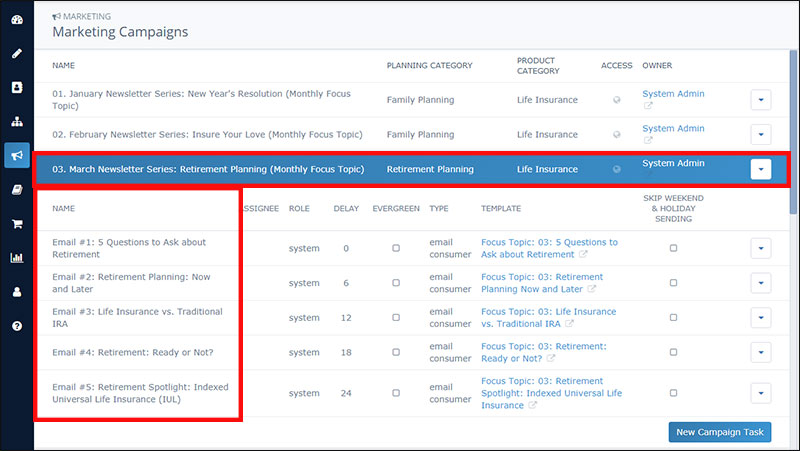 To preview the campaign:
From your left-hand nav menu in Insureio, hover over Marketing and then click Marketing Campaigns.
Scroll down and click March Newsletter Series: Retirement Planning (Monthly Focus Topic). You'll see the list of pre-scheduled emails. To see what a template looks like, click any of the blue template title links. The template will open up in a new browser tab.
Want to learn more about Insureio marketing campaigns and how to enroll your clients and prospects? Click here to visit the tutorial in the Insureio Academy.
Download Our March 2022 Sales Kit Now!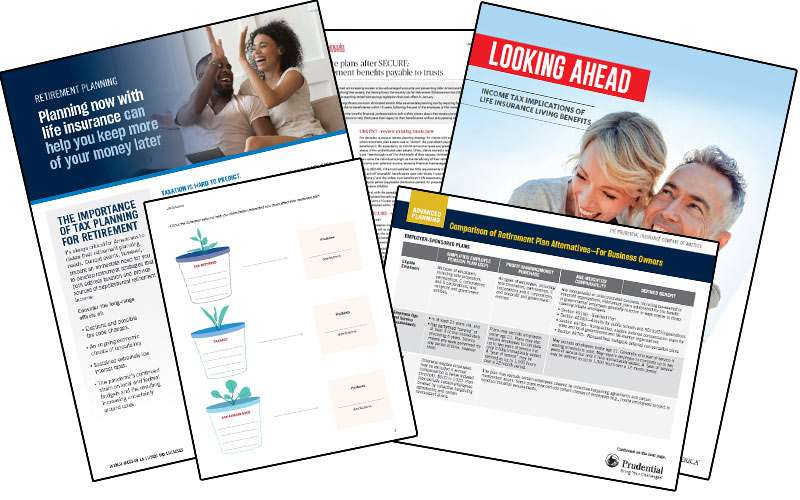 ---