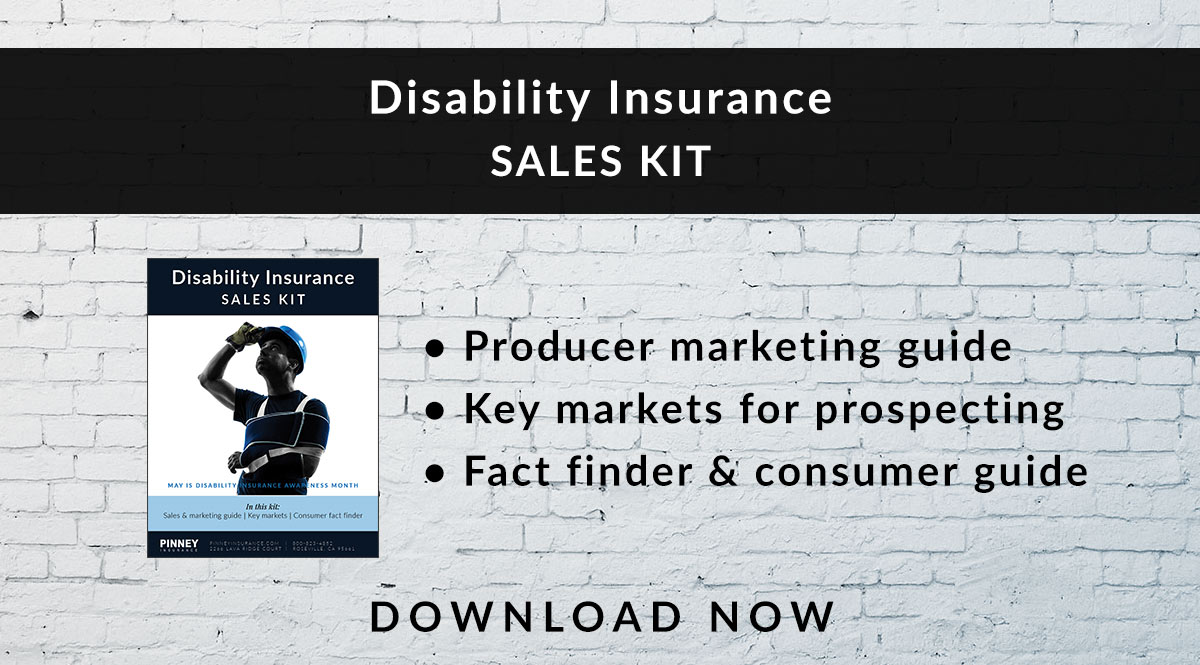 May is Disability Insurance Awareness Month! Our May 2018 sales kit is designed to help you sell disability income insurance, even if you're new to the product.
The good news? Your clients and prospects are probably new to the idea of disability insurance, too. All it takes to get started is a simple question: what would happen to you and your family if you were disabled?
---
What's in the Kit
In this month's kit, we have 60 pages of resources to help you approach clients about disability income insurance. It may not be something you're used to, but there's a good reason to start. According to 2015 Principal retail sales data for their advisors, agents who take a comprehensive approach to their clients' needs earn 59% more than those who don't. That means asking about other types of insurance and coverage. Take the time to really learn about your clients' needs - we're here to back you up if they ask questions you need help answering.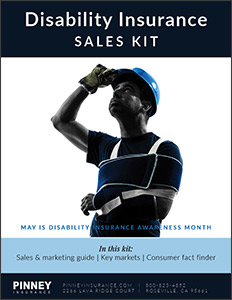 Our FREE 60-page kit includes:
12-page agent marketing guide
2-page quick reference guide to the types of disability insurance
1-page producer guide: DI with return of premium
19-page producer guide to key markets for individual disability insurance
2-page case study for individual DI and overhead expense insurance
4-page real-life case studies from Principal
8-page business overhead expense insurance guide
8-page consumer guide to DI
1-page consumer fact-finder
1-page DI quote request form - email us the completed form and we'll get you a quote
Get the Kit
How to Use This Month's Sales Kit
The first item in our kit is a producer guide to selling DI from Principal. It suggests ways to start the conversation, and provides answers to common questions. Follow their suggestions, especially about using simple, jargon-free language. This guide also gives a good run-through of the DI underwriting process, as well as tips for finding prospects.
Next, we included a quick reference guide to the different types of DI: accident only, short-term, long-term, and business overhead expense (BOE). This 2-page guide also gives you a glance at the ideal target market for each type. For example, if you're looking to sell long-term disability, this guide suggests targeting white-collar professionals with household incomes of more than $50,000. If you're looking to sell accident-only policies, look for blue/gray collar or self-employed workers with a combined household income of $15,000 - $50,000. Cross-reference these stats with your book of business, and you know who you need to approach first to start a conversation.
Get the Kit
Insureio Subscribers: Use Our Disability Insurance Campaign
All Insureio subscribers can use May's pre-written marketing campaign. This campaign includes five pre-written emails, already scheduled for delivery throughout the month. All you have to do is enroll your clients or prospects, and they'll get each email automatically. These emails aren't selling a particular type of DI. They don't mention a particular carrier, either. All they're doing is helping you lay the groundwork for a conversation about how DI can help in the face of an unexpected disability. Best of all, there's no jargon! Just simple, easy-to-understand emails.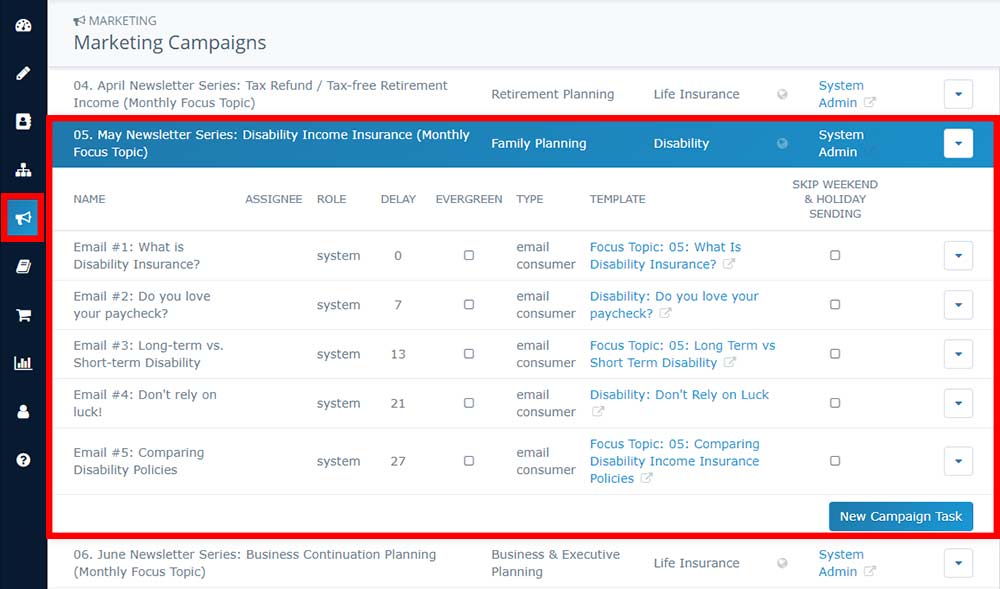 To preview the campaign:
Click Marketing and then Marketing Campaigns from your left-hand navigation menu in Insureio.
Scroll down and click May Newsletter Series: Disability Awareness (Monthly Focus Topic). You'll see the list of five pre-scheduled emails. Click any email title to preview the template in a new browser tab.
Want to learn more about Insureio marketing campaigns, including how to enroll your clients and prospects? Click here to visit the tutorial in the Insureio Academy.
Download Our May 2018 Sales Kit Now!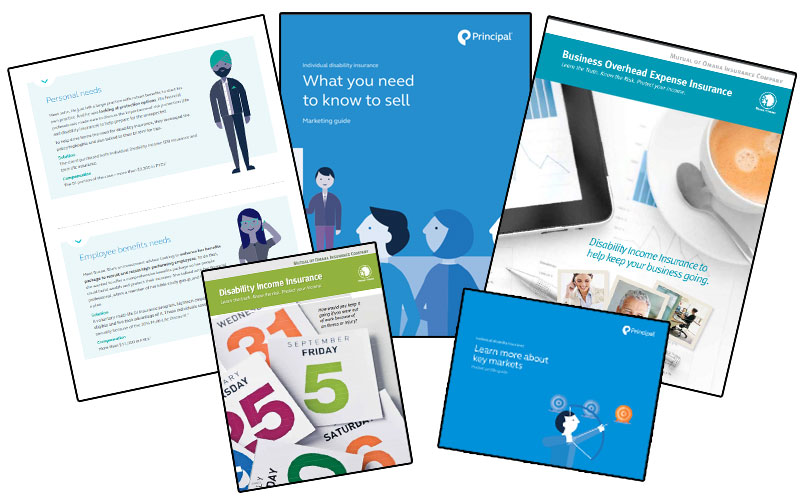 ---