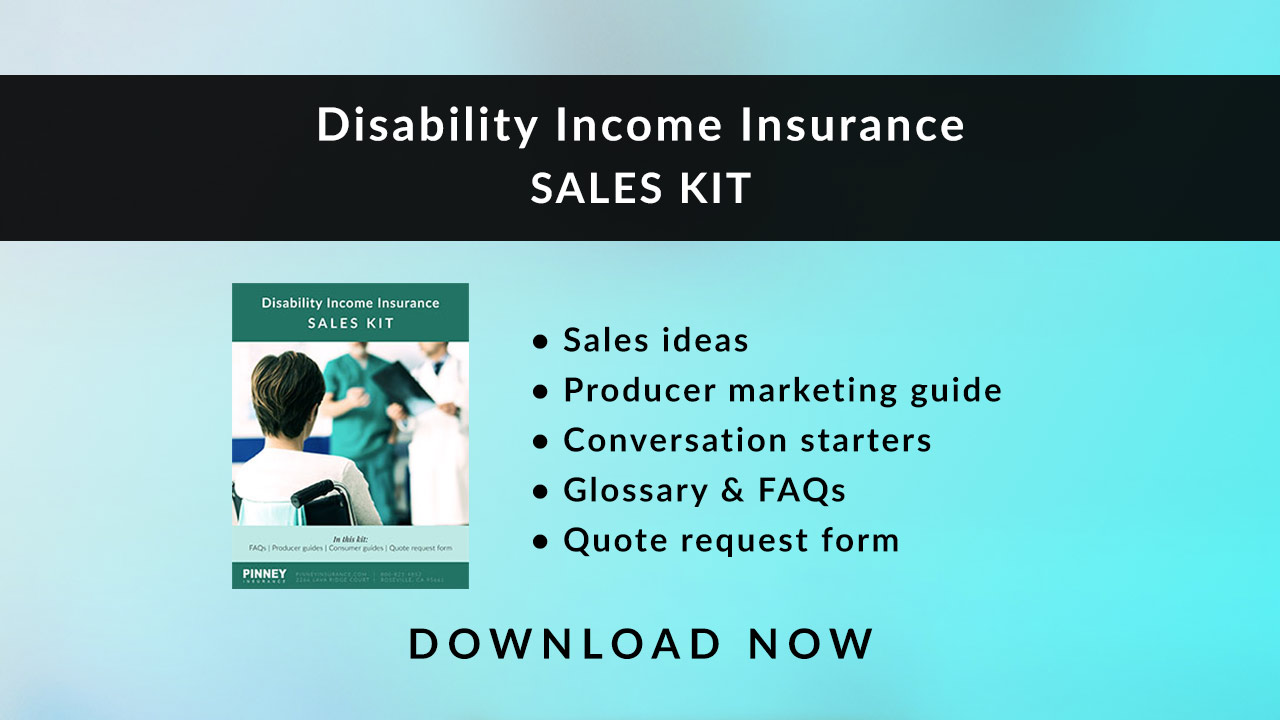 Our May 2020 sales kit is all about disability income insurance. In these uncertain economic times, it never hurts to ask: ...what if?
It's a classic catch-22: in tough economic times, your clients and prospects pull back on spending. But if something happens and they get sick or can't work, that's when they need financial help the most. Help that could have come from an individual disability policy. It's our job to check in with clients and make sure they understand what coverage they have, what they don't, and what they need. And if you last checked in with a client before the COVID-19 outbreak, make time to check in again. The pandemic has changed everything, including many people's attitudes toward financial products that will help them when times get tough.
Late-Breaking Bonus!
We have something extra special for you this month. Click here to download a digital copy of The Questions and Answers Disability Insurance Workbook by Tony Steuer and Maxwell Schmitz. This consumer-facing guide is a great resource to use as you help clients and prospects evaluate their needs and choose the best disability insurance policy. We recommend buying paperback copies to distribute to clients, or offer as bonuses if they make an appointment with you to talk about disability insurance. You can order copies from Amazon or Barnes & Noble. Huge thanks to Max for making this available to us!
What's in the Kit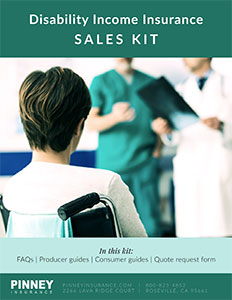 Our FREE 46-page kit includes:
11 pages of sales ideas, from mortgage protection to self-employed clients
6 pages of informational articles from NAHU - good background info for you, if you've never sold DI before
12-page agent marketing guide
4 pages of conversation starters
2-page glossary of DI-related terms
8-page consumer guide to DI
1-page quote request form
Get the Kit
How to Use This Month's Sales Kit
If you've never sold DI before (or just don't know that much about it), scroll to page 13 and start reading the basic info provided there. You probably have many of the same questions your clients do - how much does it cost? What are the different types? How do I know what's right for me? You'll get answers in this six-page section.
Next, use the sales ideas, marketing guide, and conversation starters to make a plan. Who in your book of business fits the profiles in these sales ideas? Finally, craft an approach. For existing clients, an email is best, with a request to book a virtual meeting to learn more. For new clients, try posting stats and thought-provoking questions on social media - the consumer guide in this month's kit has plenty of those to get you started.
Get the Kit
Insureio Subscribers: Use Our May Email Marketing Campaign
Are you an Insureio subscriber? If so, you have access to a pre-written marketing campaign for May. It includes five emails for your clients and prospects, pre-scheduled for delivery throughout the month.
These five emails focus on the basics: introducing DI, the difference between long-term and short-term DI, and how to compare policies. None of these emails try to sell a particular carrier or policy. They're purely educational, and invite your recipient to learn more on the corresponding InsuranceDivision webpage (which will be branded with your contact info, natch).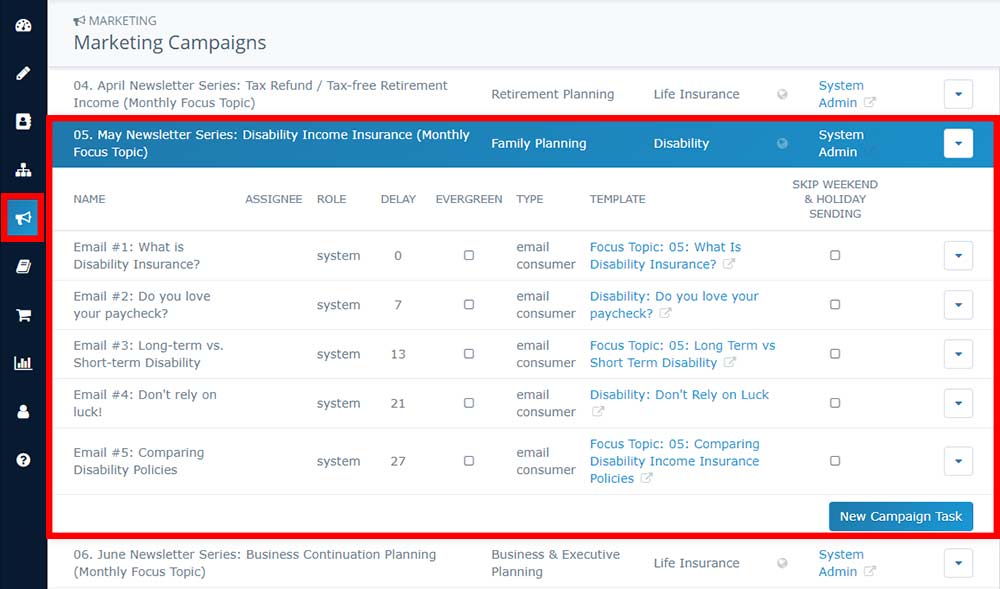 To preview the campaign:
From your left-hand nav menu in Insureio, hover over Marketing and then click Marketing Campaigns.
Scroll down and click May Newsletter Series: Disability Income Insurance (Monthly Focus Topic). You'll see the list of five pre-scheduled emails. To see what a template looks like, click any of the blue template title links. The template will open up in a new browser tab.
Want to learn more about Insureio marketing campaigns and how to enroll your clients and prospects? Click here to visit the tutorial in the Insureio Academy.
Download Our May 2020 Sales Kit Now!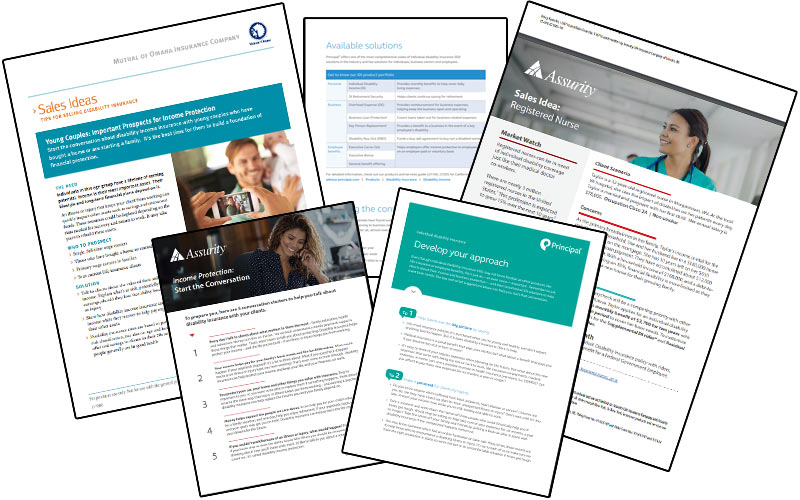 ---