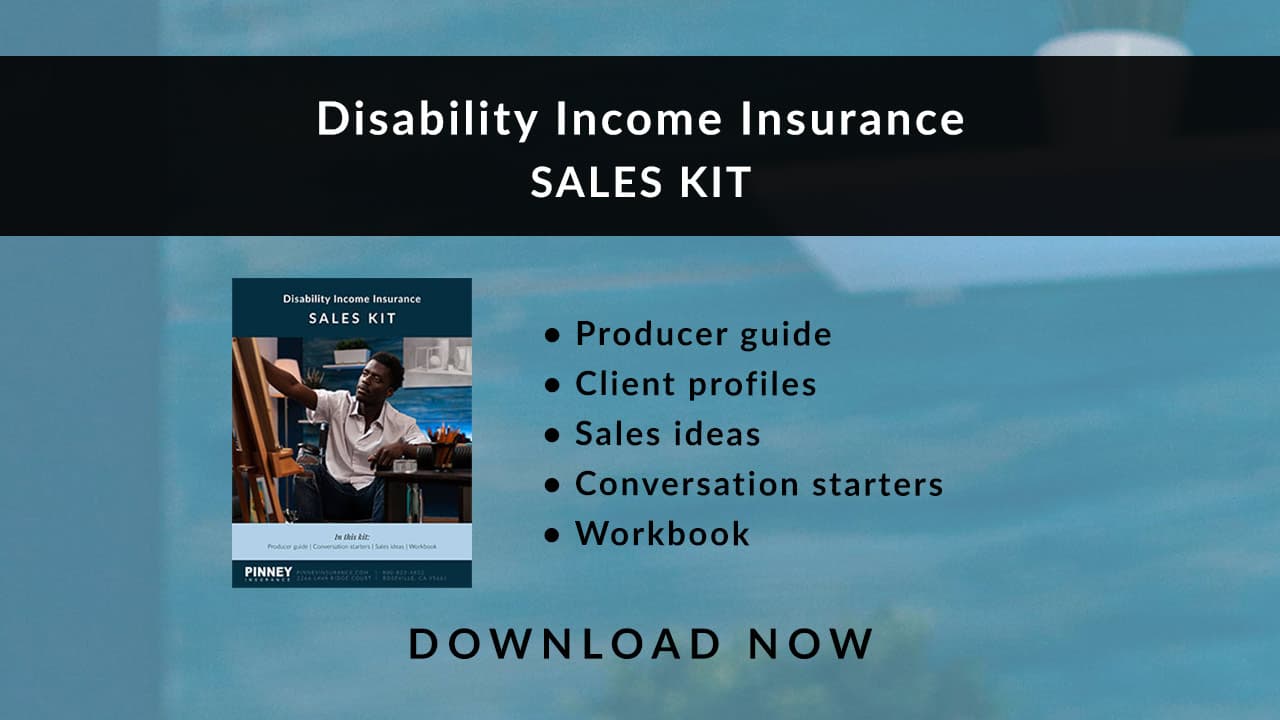 Our May 2022 sales kit will help you start a conversation with clients about protecting their most valuable asset: their paycheck.
This month's kit will help you get clients thinking about what their most valuable asset is. Is it their house? Or is it their paycheck...which allows them to keep that house and put food on their family's table? This kit is chock-full of tidbits you can pull out to use in emails and on social media to get that conversation started.
What's in the Kit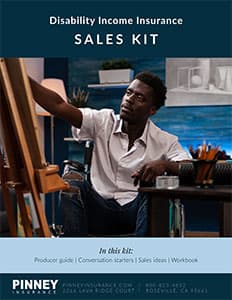 Our FREE 173-page kit includes:
1-page quote request form
23-page producer guide
7-page sales ideas guide
3-page article on DI riders
3-page article on DI for the self-employed
2 pages of conversation starters
20-page consumer guide to DI
4-page article: is DI a luxury good in America?
2-page article on disability and women
106-page DI workbook
Get the Kit
How to Use This Month's Sales Kit
Browse the consumer profiles and sales ideas in the front of the kit. Then flip to the back and find the Q&A workbook that has questions, stats, and tidbits you can use to get your audience thinking. Decide where you're going to be sharing these tidbits, and what your strategy is. Are you using teasers to generate calls or emails? Are you posting a question on social, and answering it later that same day? Play around with approaches to see what generates the most interest. Use the kit's first page - a quote request form - to gather the information we need to run your quote, and email it to us. You can also enter that quote request on this page of our website. Our brokerage sales support team will get you the quotes, illustrations, and answers you need.
Get the Kit
---
Need help with quotes, illustrations, or selecting the right product?
Our Brokerage Managers - Dave, Sheryl, Joshua, and David - can help. They have incredible depth and breadth in terms of product knowledge. Call 800-823-4852 and ask for a brokerage manager, or click the button below to email us!
---
Insureio Subscribers: Use Our May Marketing Campaign
Are you an Insureio subscriber? If so, you have access to a pre-written marketing campaign for May. It includes five emails for your clients and prospects, pre-scheduled for delivery throughout the month. These five emails focus on general disability income insurance planning, including what it covers, why it's better not to rely on luck, long-term vs. short-term disabilities, and how to compare DI plans.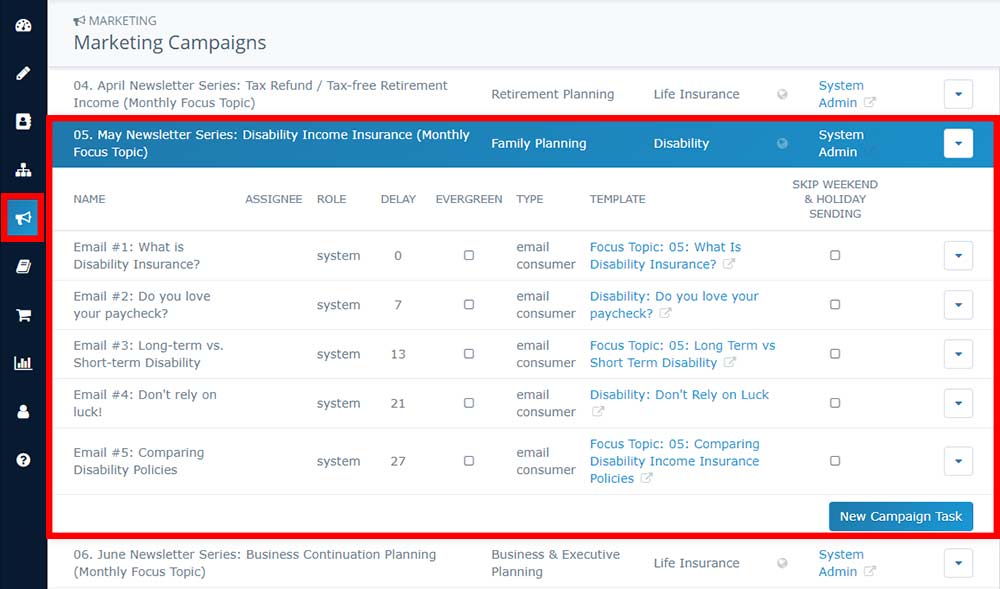 To preview the campaign:
From your left-hand nav menu in Insureio, hover over Marketing and then click Marketing Campaigns.
Scroll down and click May Newsletter Series: Disability Income Insurance (Monthly Focus Topic). You'll see the list of pre-scheduled emails. To see what a template looks like, click any of the blue template title links. The template will open up in a new browser tab.
Want to learn more about Insureio marketing campaigns and how to enroll your clients and prospects? Click here to visit the tutorial in the Insureio Academy.
Download Our May 2022 Sales Kit Now!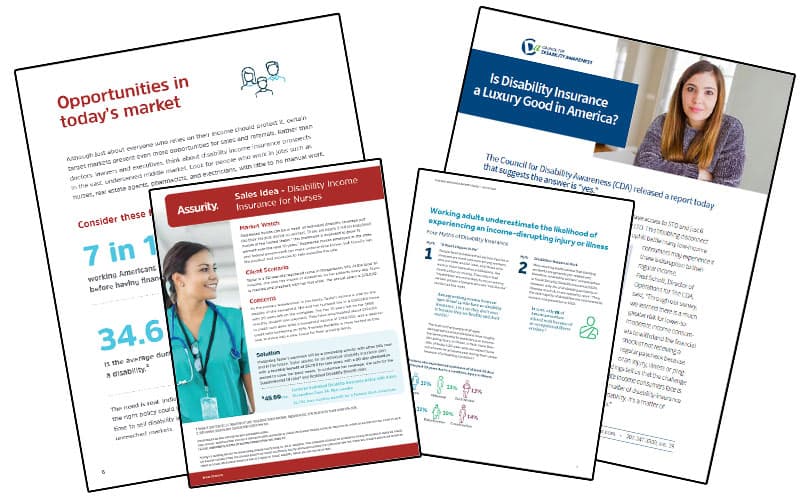 ---