Get the Kit
Our FREE 23-page disability insurance sales kit includes:
2 pages of pre-written social media posts & sharable images

8 pages of sales tips, ideas, and ideal client profiles

2-page guide to common objections and rebuttals

2-page phone script

6-page consumer brochure

Quote request form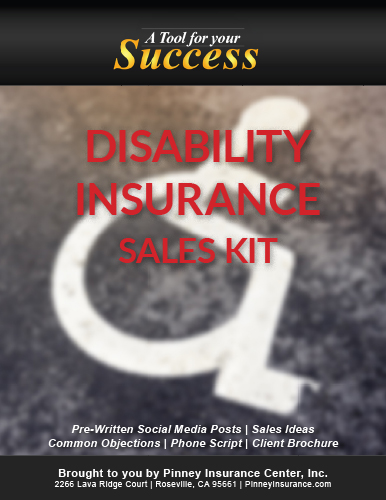 May is Disability Insurance Awareness Month! If you've never talked to your clients about DI, this is a great reason. The awareness month removes any awkwardness about bringing up a topic you've never mentioned before. The folks at LifeHappens.org have provided so many great images, sharable social posts, videos, and more to help you get the conversation started. We've included many of them in this month's sales kit.
One good way to approach DI is to pitch it as paycheck insurance, not disability insurance. Everyone loves their paycheck, right? It's a less scary way to broach the topic. There are plenty of statistics out there on how likely a young worker is to be disabled at some point in their working life, but statistics (like cliches) are a dime a dozen. They're easy to tune out.
To make the need more real to your clients, ask them how many months they'd get by without a paycheck. About 62% of Americans have less than one month's expenses in the bank, so you're likely to get an answer that's a very small number. What kinds of expenses would they have to give up? What happens when they've given up everything they can and still can't afford the basics? What if a car became a luxury? Ask them how their lives would change if the things their paycheck pays for had to go away. If that thought makes them uncomfortable, disability insurance is a no-brainer.
Get the Kit
One in four Americans will experience a disabling illness or injury.
Do your clients have a back-up plan?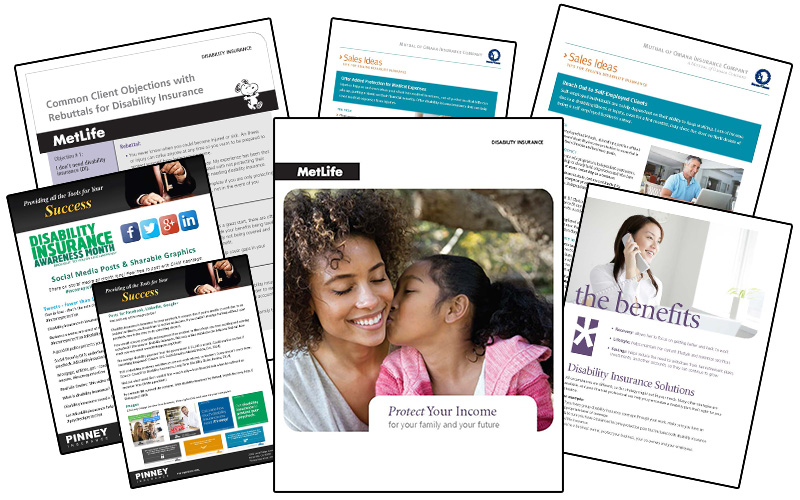 Get the Kit
---