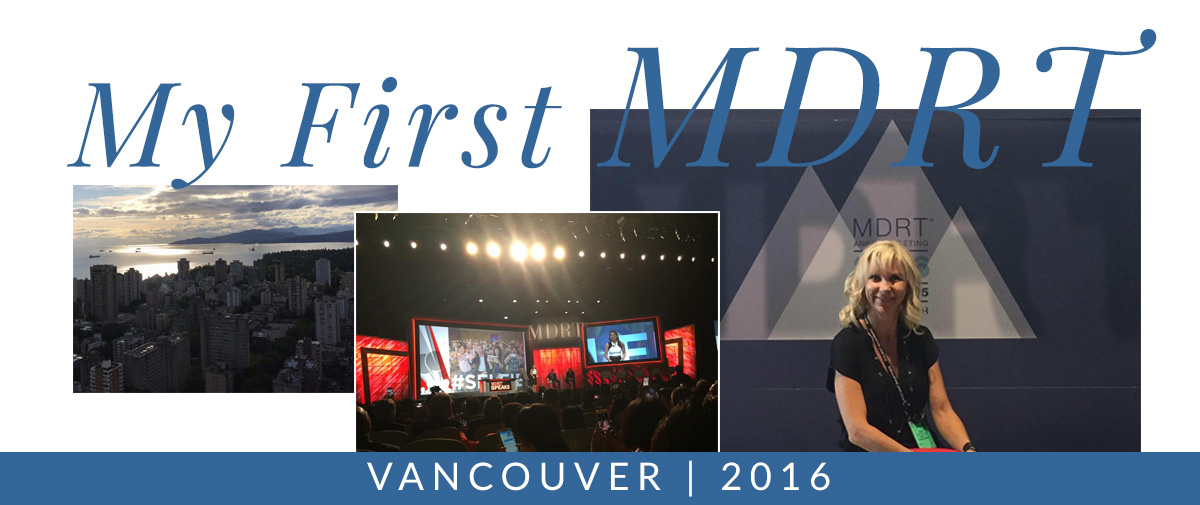 by Rachel Kendall
What is MDRT? The Million Dollar Round Table is our industry's premier association of life insurance and financial service professionals. It began in 1927 as a study group for 32 agents who had each sold at least $1 million in life insurance. Today, there are more than 43,000 members from over 67 countries. In order to qualify, you need $91,000 in commissionable premium. Each year, members gather for an annual meeting to share ideas, news, and inspiration.
This year, I attended for the first time.
I arrived without knowing what to expect, and left a changed person.
Words of Wisdom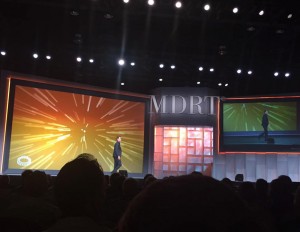 What surprised me most was how friendly everyone was. There were agents from all over the world. I was rubbing elbows with the best in the business and getting golden nuggets of advice everywhere.  Everyone was so accommodating and genuinely interested in me.
From the main platform speakers to the connection zone to the session topics, this meeting was the best of the best. For example, I learned tips for overcoming hesitation and focusing on what I can control. Just a few tweaks in how we do something can change everything.
Moving Forward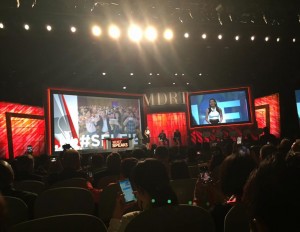 MDRT is about becoming a better you, and most everyone there is on the same mission, with the same passion and willingness to share their road to success.  It was inspiring and amazing. MDRT is magic. I'd heard that MDRT is addicting, and I agree.  I will do whatever it takes to go again next year and the year after and the year after that.
I arrived with a bit of self doubt, and left with a new confidence in myself. The connections I made changed me. I am so grateful for the opportunity to represent Pinney Insurance, a privilege not taken lightly.
Are you interested in becoming a member of MDRT?
Stay tuned for tips and advice on making this your best sales year ever. We'd love to see you at next year's meeting!
---