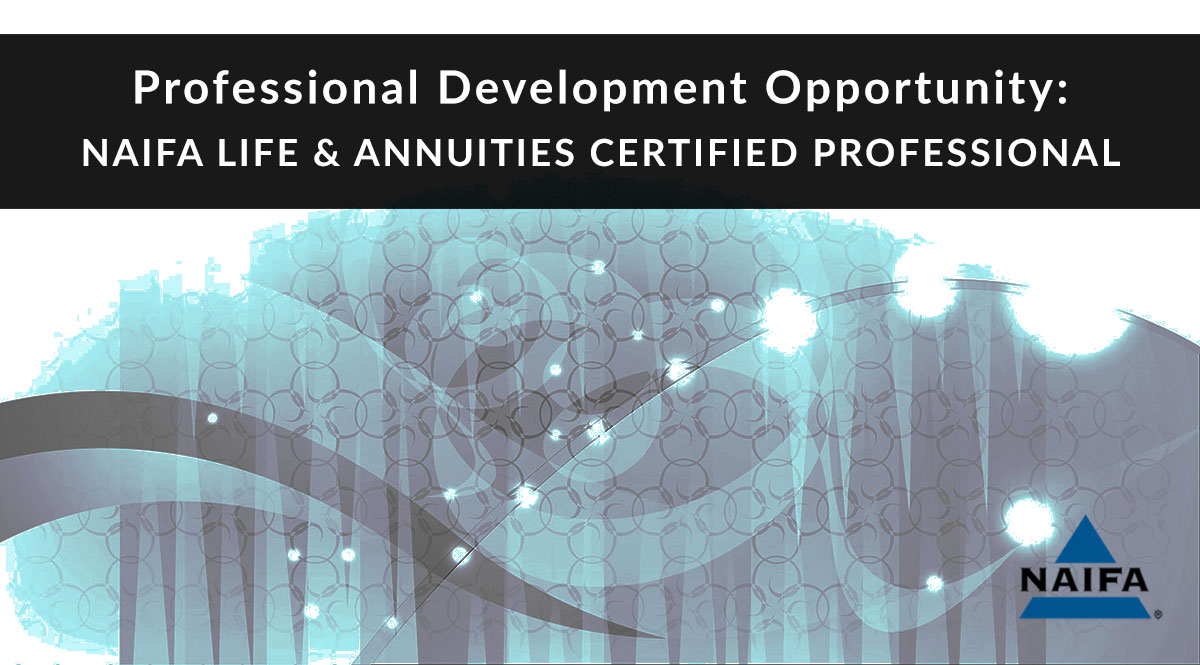 From time to time, we bring you opportunities that we think will help you stand out among your peers. This certification from NAIFA shows clients you meet the highest standards of professionalism in our industry. This is a limited-time offer. If you're interested, register now!
Are you a leading professional?
In 2017, NAIFA launched the Life and Annuities Certified Professional (LACP) certification. The LACP will serve consumers by recognizing financial advisors who meet a standard of professionalism in the sale and service of life insurance and annuity products.  As an independent advisor, you have the chance to be an example for your colleagues and a recognized professional to consumers by earning the LACP, and you can save $100 while you do it.
The LACP is earned through a certification exam. Applicants first meet eligibility requirements related to licensure, experience and training to qualify for the exam. Qualifying applicants then must achieve a passing score on the LACP exam. The LACP exam will test your knowledge of insurance and annuity products, the consultative sales process, and awareness and compliance with legal and ethical practices.
Those who earn the NAIFA LACP certification will be among a select group of distinguished professionals whom consumers can trust. Together, LACP designees will build upon NAIFA's 127-year legacy of securing the financial futures of families and businesses with informed, ethical and sound advice today and beyond.
The next LACP exam period is July 1-31, 2018. June 1 is the deadline for application.
To see if you meet the eligibility requirements to sit for the LACP exam, click the button below.
View Eligibility Requirements
As an independent advisor, you have the opportunity to register for the July exam period at a discounted price which will save you $100. Just register by June 1st and use the discount code LACP400Jul to take advantage of this special, limited time offer.
Be one of the first to earn a NAIFA LACP certification and show your leadership and excellence in the industry.
Register Now
---