At the beginning of last month, a handful of the men here at Pinney Insurance Center decided to participate in No Shave November—a campaign designed to raise and spread awareness about prostate cancer.
As members of the life insurance industry, we help individuals and families protect the ones they love the most. But we wanted to take it one step further. We wanted to band together and do our part to bring the importance of prostate cancer screenings to the forefront. After all, it's affecting nearly 200,000 men (new cases!) every single year. And it's taking 30,000 of them away from their families each year too.
It was a simple act: grow a beard.
Because if a grizzly array of facial follicles reminded just one person to go to the doctor, then yeah, we wanted to be all in.
Now here we are. One month later. Eight brave men who laughed in the face of awkward stares and wild hairs. The courageous eight who challenged cancer and worked hard—yes, not shaving is hard—to help save even just one life if they could. Here we are. Warmer. Itchier, but warmer.
Gianni, Insurance Advisor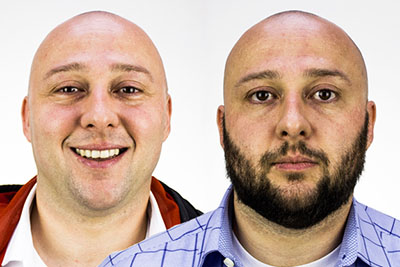 Gianni takes his beard growth very seriously. As seriously as you should take your health.
"I think raising awareness for prostate cancer in this way was a great idea.  I had countless people ask me about my beard, especially those who know that I usually go for the 'Mr. Clean' look.  I have given some thought to keeping this itchy monster, but after some hard deliberations, I have decided to remove it.  I can't remember what it feels like, only after a month, to have a beard-free face."
Gianni went back to clean shaven, but says he regrets it.
Landen, Sales Coordinator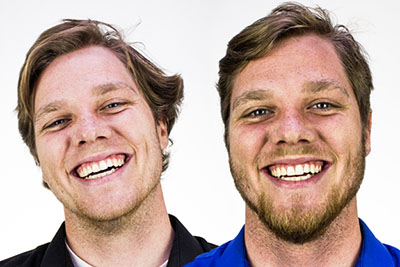 Landen's just happy to be here...
"My beard looks great and overall was a success besides one little run in with a razor over the 30 days. I think it did help raise awarneness because everytime someone asked if I was particapating in No Shave November, I would bring up doing it for prostate cancer awareness."
Landen kept his full beard intact. He plans to see how long he can go without shaving.
Matt L., Videographer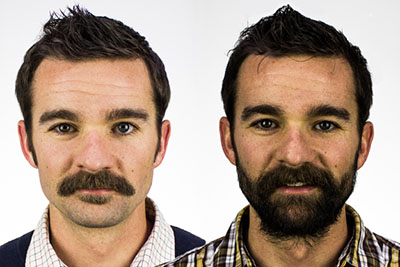 He may want to consider bringing back that wicked cool stache.
"It's a great thing to see so many men get involved with No Shave November, Movember, Novembeard, and whatever else it's called to raise awareness about prostate cancer. But why limit ourselves to one month? As for my beard, not touching my beard trimmer for an entire month was a bit of a struggle, but we all made it out unscathed. The next question will be if my beard trimmer will survive the job it has waiting for it."
Matt shaved but grew hesitant about a baby face, so he chose to pursue a stubbled look.
Matt S., Web Designer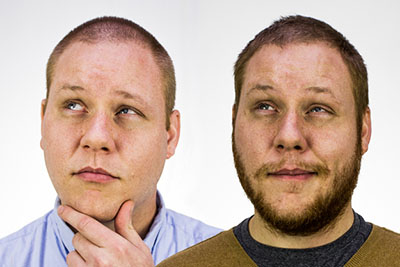 Not much in the middle, but Matt's beard doesn't play second fiddle.
"Growing a full beard takes time and commitment. Not shaving for a month made me think about what we can really do to raise awareness for men's health. Never again will I laugh at "neck beards" for now I know the struggle of a neck-beard grower."
Though Matt chose to ditch the beard, he decided to spice things up by hanging on to thick sideburns and his mustache. We think he looks like a rockstar—as in, an actual band member of a rock group.
Mike, Underwriter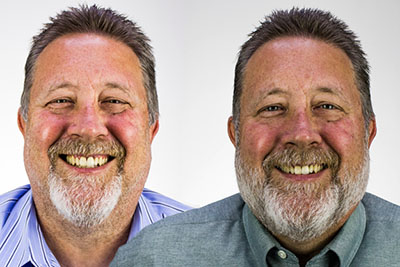 Mike thought he had it in the bag. What do you think? Does he get to brag?
"Honestly, I actually got to tell the story of what my beard was for several times and talk about the importance of prostate cancer screening. I also got to tell a few stories about my experiences helping guys, who weren't aware of their own conditions that were discovered during the underwriting process, get treated quicker than they might have otherwise. I really enjoyed No Shave November. It was a good experience, but I'm ready to get this thing off my face!"
Mike went back to his original, trimmed up goatee.
Nic W., Brokerage Director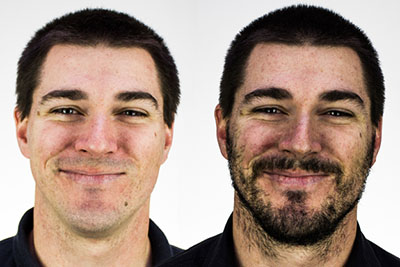 Nick didn't actually move the entire month either.
"Let's be real. If this was a race, I came in last. It's itchy. It's awful. My wife hated it. Worth it? Definitely. Keeping it? Definitely not. I too had a few opportunities to explain why I was growing a beard. If that helped someone, then that is awesome. Remember, getting checked takes 29 days, 23 hours, 59 minutes and 48 seconds less than growing a decent beard does."
Nick considered keeping his beard until the New Year. But when he arrived home, his wife met him at the door with clippers in hand. He experimented with a goatee and a mustache, but in the end, went back to clean shaven.
Tony, Brokerage Assistant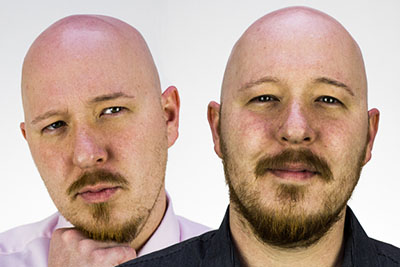 Some overheard Tony talking to his beard...
"The beard is both amazing and itchy. My wife doesn't like it too much, but I do enjoy annoying her with it. I definitely had quite a few questions about which allowed me to bring up the topic of prostate cancer and awareness. I also ran into a bunch of fellow non-shavers while out and about. I spoke with roughly 20 people; I met some new people and we had great conversations. Growing the beard would have been worth it had it just been one conversation."
Tony intends to keep his beard for at least one more week.
To the gentlemen who participated, we salute you. And to all men out there, remember: these guys sacrificed their razors and endured a month full of scoffs from significant others all in the name of your health. You owe it to them to go get checked. Don't tell them it was all for naught.
Ryan Pinney approves this message. And spreading awareness for good causes.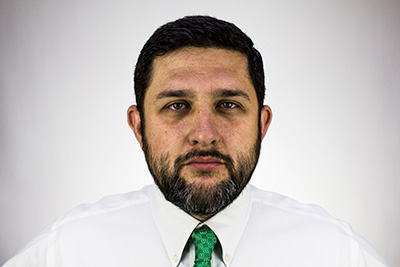 "And beard growth!"
---