In November 2009, the American Cancer Society began a Facebook campaign called "No Shave November." Since its inception just four years ago, the annual event has grown (see what we did there?) into a worldwide tradition, gaining popularity with each passing year and influencing a few similar campaigns (you may have heard of "Movember" or "Novembeard").
So what is it exactly?
No Shave November is designed to spread awareness about and raise funds for cancer. Over time, the event has been tied to prostate cancer specifically. Prostate cancer affects men—men grow mustaches and beards. See the connection?
This year, a handful of Pinney Insurance Center's men decided to help spread awareness. Working with life insurance producers and products, it makes sense for us to join the campaign. Beyond that, believe it or not, we like to have fun!
Overall, though, and in all seriousness, we simply want to do our part to show support and share facts about prostate cancer. For instance, did you know prostate cancer is one of the most common cancers in American men? According to the Centers for Disease Control and Prevention, 196,038 new cases of prostate cancer were diagnosed in the United States in 2010. The same year, nearly 30,000 men died from this type of cancer alone. If growing a mustache for the month reminds you to talk to your clients about prostate cancer and securing life insurance just in case, then we've done a good job. If another man sees one of our beards at the grocery store one weekend and thinks, "that reminds me, I should go see my doctor," then an itchy face for a few weeks is well worth it.
Now you might begin to wonder just how it works. The rules are simple!
Don't shave for an entire month.
A few of our guys shaved clean on October 31. A few others wanted to keep their beards, but were sure to squeeze in one final grooming. Another changed his look completely, ditching everything but a manly mustache. They may have different starting points, but they all have one thing in common: They won't shave again until the calendar turns.
Check them out: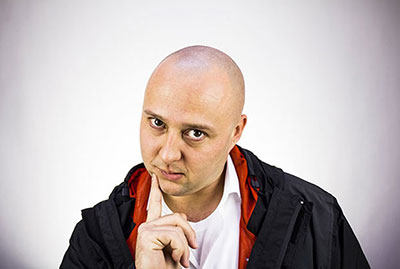 Gianni doesn't look so sure about this...
Gianni, Insurance Advisor "I'm growing for a cure."
Gianni went for the clean—extremely clean—look.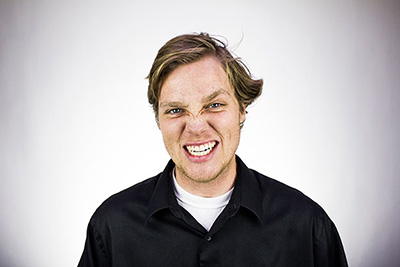 Landen will be fierce competition.
Landen, Sales Coordinator "With great beard growth, comes great awareness."
Landen might have shaved fresh the night before, but come picture time he appears to have a few days worth of stubble already.
Matt L. imagines a world without cancer.
Matt L., Videographer "Did you know a mustache can help cure cancer? Well, maybe not yet, but we're working on it!"
Matt decided to show solidarity with his dad who (not pictured unfortunately) has a matching mustache.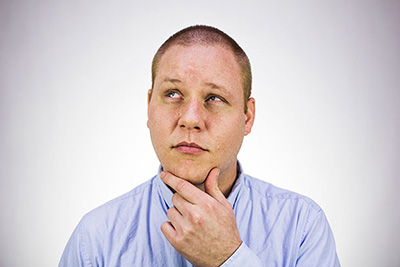 Matt S. wonders how to make that world a reality.
Matt S., Web Designer "Because cancer is bad. So bad. Mmkay?"
Matt used to have a full beard. On his first day in the office with a clean shaven face, we had to ask who he was here to see because we didn't recognize him.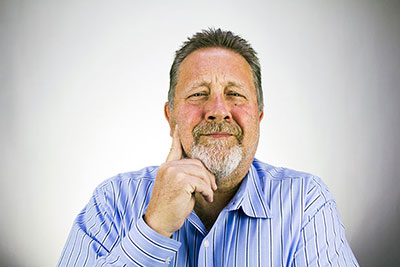 Mike doubts these whippersnappers can compete on his level.
Mike, Underwriter "As the agency underwriter, I'm aware of how many clients come through with prostate cancer. Prostate cancer is one of the most common impairments I see and it can be one of the least invasive types of cancer if caught and treated early. Awareness of the need for routine checkups and screening is key. Plus, tell me I don't have to shave for a month and I'm all in!"
Mike couldn't bear the thought of leaving his goatee behind, but he gladly made a compromise: One final trim before putting away the clippers.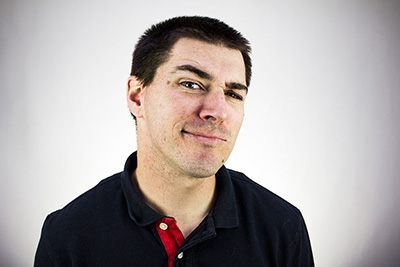 Nick wants to know if he missed any spots.
Nick, Copywriter "I just started a family so it's become increasingly important to me to take care of myself to be there in the future for my son. But it's not just important for me! Everyone should do the same."
Nick will be happy if he looks like Landen pictured above after four weeks without a shave.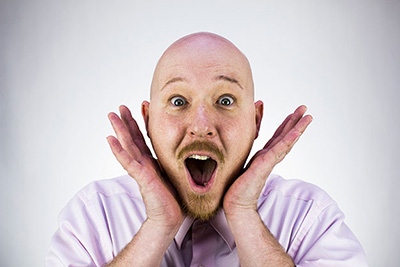 Tony seemed mighty excited about not shaving for a month.
Tony, Brokerage Assistant "I am a perfect example of someone who is uninformed about prostate cancer. This experience will bring some much needed information and educate me in an area of men's health that I'm not knowledgeable about."
Like Mike, the idea of being completely clean shaven made Tony a bit nervous. We commend him for going as far as he did.
We will be providing updates so be sure to check back! In the meantime, feel free to show your support and cheer them on through our Facebook page. Care to join us? It's never too late.
---