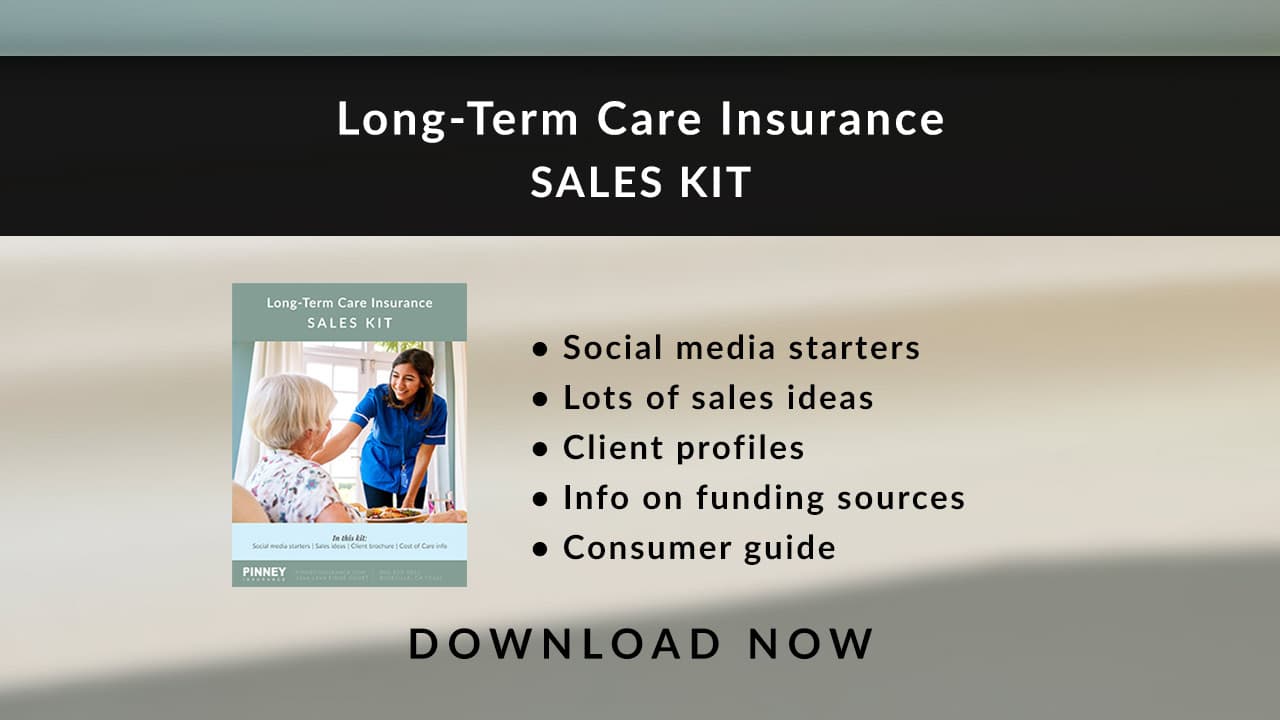 Our November 2020 sales kit is all about long-term care insurance. Since there's a 70% chance your clients will need it after age 65, it's worth talking about.
It's not your client's favorite subject...we know. The good news? Standalone long-term care insurance isn't their only option. Now, it's easier to find good riders or hybrid life policies that offer coverage without the sticker shock. This month's kit will show you what some of those options look like, go over funding sources, and help you break the ice on social media or via Zoom.
What's in the Kit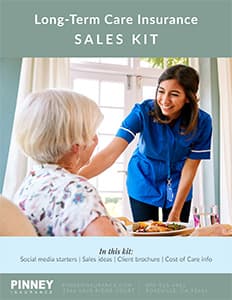 Our FREE 65-page kit includes:
12 pages of social media starters: images, links, and text
1-page client prospecting guide
1-page Lincoln resource guide to care planning
1-page of client profiles + funding sources
3-page article: why women should care about long-term care
5-page guide: how to start the LTC conversation with clients
4-page article: the case for affluent clients buying LTC coverage
5-page article on creative care design
7 pages of sales ideas: funding LTC with a CD, non-qualified annuity, non-qualified variable annuity, qualified funds, or income
2-page article on how the SECURE Act affects LTC
2-page article with caregiving resources for clients
4-page glossary of LTC terms
8-page client guide on alternatives to traditional LTC coverage
4-page client guide on how to get ready to talk about long-term care
2-page client flyer on planning for LTC
1-page client flyer on having a balanced retirement strategy, including long-term care
Get the Kit
How to Use This Month's Sales Kit
Use the social media starters all month. Even if you don't get comments or questions, it's a start. If your clients are like most people, they need to see something an average of 7 times before taking action (the famous "7 touches of marketing" theory). And what you post on social media lives forever - in a good way. You can always go back and reshare or retweet those posts later instead of re-uploading and retyping them.
Next, start prospecting in your book of business. There's a great guide in the kit - it asks you to look for clients who might have a standalone policy with increasing premiums, who've already expressed interest in leaving an inheritance for the kids or grandkids, and more. When you're talking with a client, use the Cost of Care survey results. Show them what care is likely to cost, and see how that dollar value fits into their current retirement plan. Chances are, they'll see it gobbles up too much of their nest egg. If that's the case, you have a client who sees why it's important to take action.
Get the Kit
Insureio Subscribers: Use Our November Email Marketing Campaign
Are you an Insureio subscriber? If so, you have access to a pre-written marketing campaign for November. It includes four emails for your clients and prospects, pre-scheduled for delivery throughout the month.
These four emails focus on the big picture of long-term care insurance: what it is, and how it can protect your client's savings or retirement should an unexpected accident or illness occur. They cover topics like how much care costs, why it's important to plan now, how that plan can help them protect their spouse or the next generation, and why it might be ideal to combine LTC with a life insurance policy.

To preview the campaign:
From your left-hand nav menu in Insureio, hover over Marketing and then click Marketing Campaigns.
Scroll down and click November Newsletter Series: Long-Term Care (Monthly Focus Topic). You'll see the list of four pre-scheduled emails. To see what a template looks like, click any of the blue template title links. The template will open up in a new browser tab.
Want to learn more about Insureio marketing campaigns and how to enroll your clients and prospects? Click here to visit the tutorial in the Insureio Academy.
Download Our November 2020 Sales Kit Now!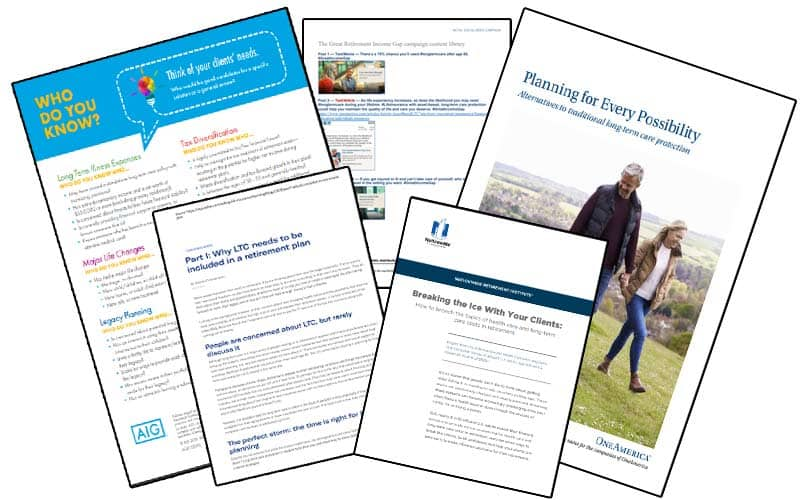 Enjoying Our Blog?
If so, please leave us a Google rating or review! It really helps others discover us and our content online.
Leave a Review
---