This month's free sales kit will help you talk to clients about other types of insurance that can help them save money and live healthier lives: vision, dental, and Medicare supplement insurance.
You sell life insurance - it's your bread and butter, the product you know the most about. But it's just smart business to devote a little time to cross-selling and up-selling with other policy types. How does this help your clients? They get the benefit of additional coverage, brought to them by a point person - that's you - who can answer questions and help them through the process. How does this help you? It solidifies your relationship with that client and helps you grow you business. Now, you'll be their insurance agent...not just their life insurance agent. We're here to help you every step of the way.
What's in the Kit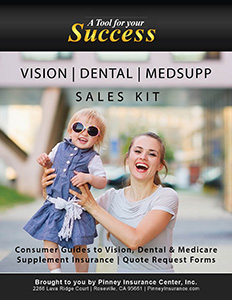 Our FREE 19-page kit includes:
5-page consumer guide to dental insurance
fillable quote request form for dental insurance
3-page consumer guide to vision insurance
fillable quote request form for vision insurance
6-page consumer guide to Medicare supplement insurance
fillable quote request form for Medicare supplement insurance
Get the Kit
How to Use This Month's Sales Kit
Our kit makes it easy to reach out to clients and let them learn about vision, dental, and Medicare supplement insurance at their own pace:
Email them one of the free guides. Tell your clients you've been answering lots of questions lately about vision, dental, or Medicare supplement insurance. In case they have they same questions, you're reaching out to them with some basic information. You can then attach one of the individual PDFs.
Have a follow-up plan. Decide when and how often to check in with clients who got the informational PDF. If they're interested, they can give you the completed quote request form, or you can ask them the form questions over the phone to collect their information.
Get in touch with us. We can get you the quotes your client requested, or you can input their information into our dental insurance quoter, vision insurance quoter, or Medicare Supplement quoter. Need help? Call us at 800-823-4852.
Get the Kit
Insureio Subscribers: Use Our Vision, Dental, MedSupp Campaign
If you're an Insureio subscriber, you have access to our pre-written marketing campaign for the month of October. It includes educational emails for clients and prospects pre-scheduled for delivery throughout the month. These emails explain what kinds of things vision, dental, and MedSupp insurance policies pay for - as well as who might benefit most from them. They're designed to introduce concepts and ask questions, rather than offer a hard sell. Essentially, they allow a client or prospect to raise their hand and let you know they're interested without you needing to explain each concept from scratch.

To preview the campaign:
Click Marketing and then Marketing Campaigns from your left-hand navigation menu in Insureio.
Scroll down and click October Newsletter Series: Medicare / Health Insurance Planning (Monthly Focus Topic). You'll see the list of pre-scheduled emails. To see what a template looks like, click any of the blue template title links. The template will open up in a new browser tab.
Want to learn more about Insureio marketing campaigns and how to enroll your clients and prospects? Click here to visit the tutorial in the Insureio Academy.
Download Our October 2017 Sales Kit Now!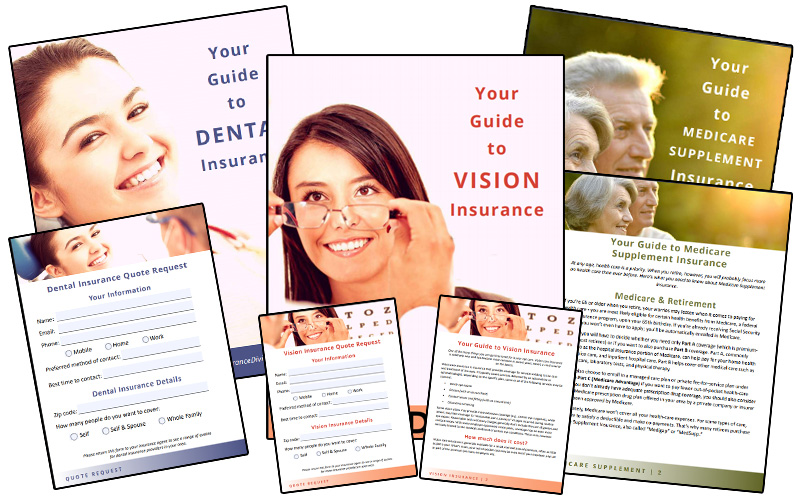 ---