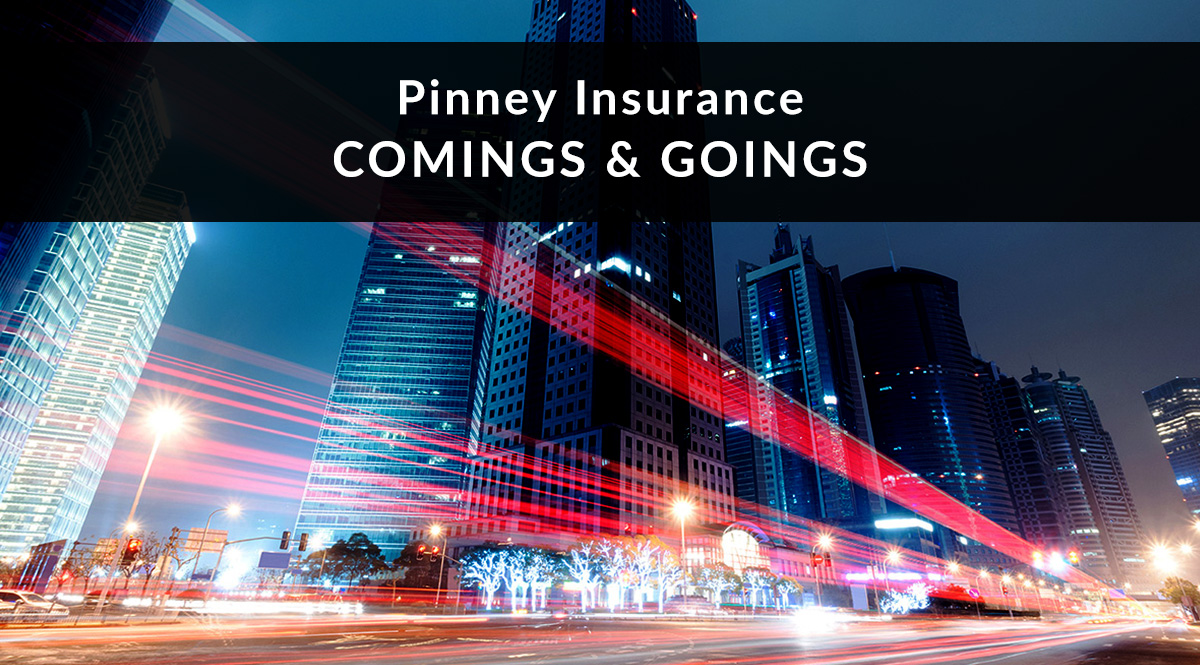 2016 was a busy year for us at Pinney Insurance…and a year full of changes! As we welcome new team members and say goodbye to others, we wanted to take you behind the scenes for a moment. Here are some of our biggest changes as we move into 2017.
Personnel Changes
Tracy Meier is our new Director of Operations

We're proud to welcome Tracy back to the Pinney family! She's returned to take over as Director of Operations, overseeing the operations and workflow of the New Business and Application Acquisition Team. For the past two years, she's been the Manager of Customer Service and Operations at IntelliQuote. Prior to that, she had been with us as our Business Development Manager and Onboarding/Partner Relations Manager for more than 6 years. Welcome back, Tracy!
Amber Alberts is now our Reporting and Systems Coordinator

Amber's new role focuses on systems function and efficacy, agency metrics, and results analysis. In her prior role as New Business Manager, she oversaw our case management and processing team. Now, she'll be working in this new role to help our agency discover what's working and what isn't on a timely basis.
Katie Cumalat is now our Vice President, Sales & Operations

Katie rejoined us late in 2015, and will continue as a Pinney Insurance Vice President. She's been leading our Direct Sales and Application Acquisition Team. Now, she'll also be overseeing our Brokerage Sales and Case Management teams. Katie has extensive insurance sales and management experience and has proven to make a positive difference in every assigned area of responsibility.
Nickelle Leist is moving on to Guardian

After five years as a Brokerage Director for Pinney, Nickelle is moving on to work with Guardian Life Insurance. Nickelle began her career in brokerage in 2006. Joining the Pinney team in 2012, she brought expertise in life and annuities products, along with experience in marketing materials and campaign implementation. During her time here, she was named as one of Employee Benefit Adviser's Rising Stars in Advising. We wish her the best of luck!
Ryan Pinney is moving on to Insureio

Ryan is leaving his role as VP of Sales & Marketing for Pinney Insurance. He'll now be focused on his role as President of Insureio Technologies, Inc. As President, Ryan will focus on sales and marketing for Insureio, the only CRM built by and for top life insurance producers. He'll continue working with the Pinney Insurance marketing and IT team in an advisory capacity, to ensure the best product features and training for Insureio subscribers. Click here to learn more about Insureio.
Sneak Preview: Sales Academy
Do you want to learn to sell life insurance online? In late February, we'll be hosting a 2-day live workshop in our office in Roseville, California. You'll get the training, tools, and tech you need to kick your marketing into high gear in 2017.
We'll be announcing more details soon! Bookmark our blog for the latest information, including course dates and enrollment.
---