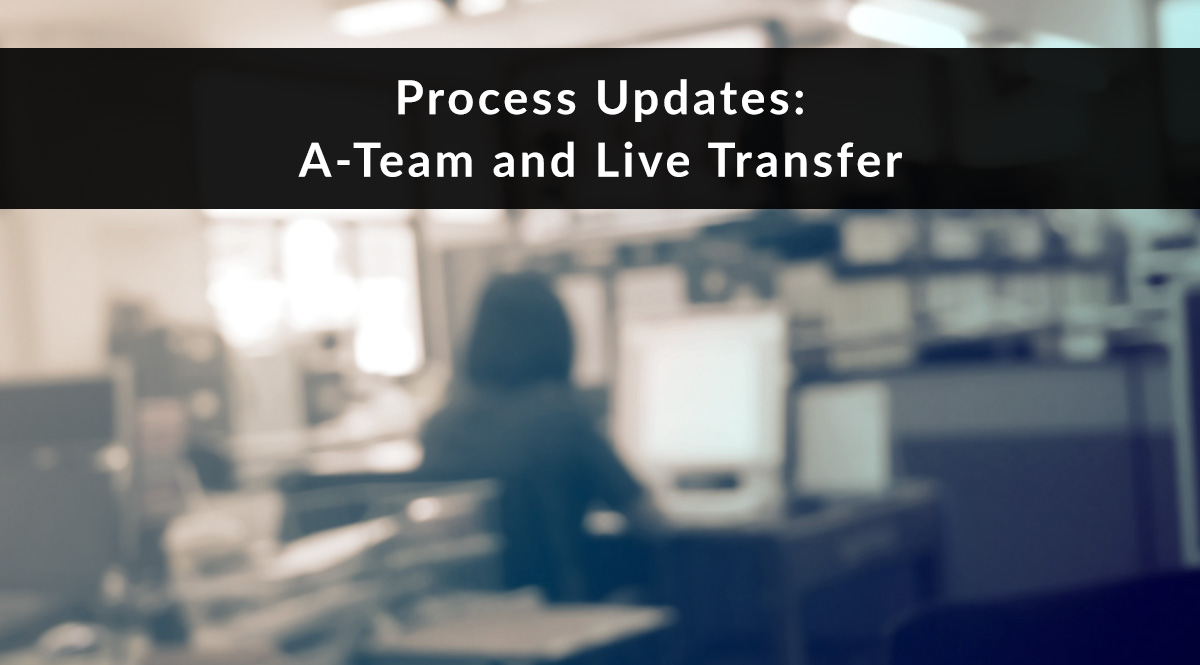 We have two important updates to share with you! Being a digital BGA allows us to spend more time helping you, the agent, be successful. We're always enhancing our process based on new technology, processes, and feedback from our partners. To keep you in the loop, here are our latest updates and reminders.
We're enhancing our Diligent Follow-Up process for the A-Team
The new process consists of:
11 contact attempts over 7 days to complete the application.
Unresponsive clients will be referred back to you, the agent, after our attempts have been exhausted.
Click here to download a copy of our diligent follow-up procedure outlined day by day.
Live Transfer line for eSignature carriers
As a reminder, our Live Transfer line is for eSignature carriers only. Those carriers are:
American General
Banner
John Hancock
Mutual of Omaha
North American
Protective
Prudential
SBLI
Transamerica
United of Omaha
William Penn
We'll still complete applications for other carriers, of course - just drop the ticket for our team, and they'll contact your client within 24 hours.
If you have any questions or concerns, please don't hesitate to contact us at (800) 823-4852.
We appreciate your business and thank you for working with Pinney!
---