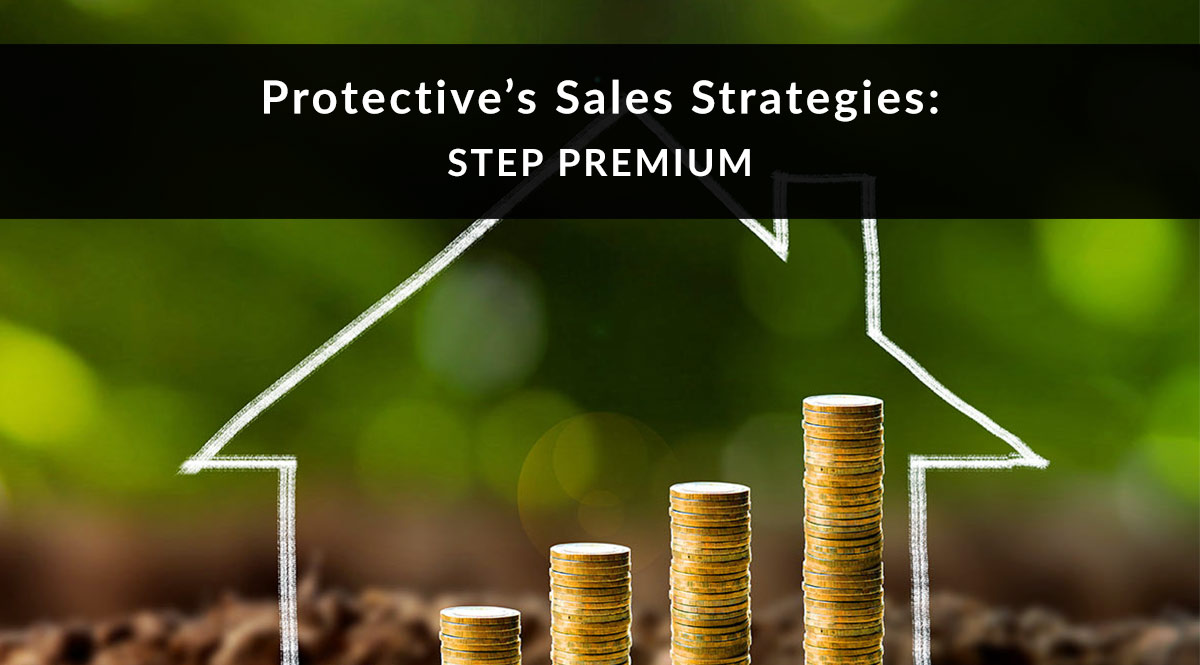 In this post, we're bringing you an interesting new strategy to help your clients insure the people and things they love.
What if you have a client who knows they need life insurance, but the monthly premiums are more than they can afford right now? Protective has the solution—it's called the "Step Premium Strategy," and it can help your client pay up to 45% less right now. Here's how it works.
---

Step Premium Strategy
Why pay more than necessary for life insurance coverage? With our Step Premium Strategy, your clients can lower their out-of-pocket premium costs in early years (generally when the savings are most appreciated) with the option to pay catch-up premiums in the future. Additionally, stepped premium designs allow clients to maximize Internal Rate of Return (IRR) on death benefit through life expectancy.
Possible Scenarios:
Current cash flow concerns, with ability to pay higher premiums in the future
Client who appreciates and understands leverage and the value of IRR
Trying to present a rated case in a favorable light
Standard/substandard client with a realistic life expectancy shorter than the typical age 121 guarantee illustrations commonly presented
In competition with a premium finance proposal
Trying to differentiate yourself from other agents
Solution/Highlights:
Provide your client with the option to PAY LESS UP FRONT (up to 45% less)
Maximize IRR through life expectancy
Why overpay for guarantees he/she won't need?
Strong and simple alternative to premium finance
Great, too, when in competition
Protective Life BILLS AS ILLUSTRATED. This means Protective will bill your client according to the illustration submitted for policy issue. Protective keeps track of when the premium step-up occurs!
2 year ROLLING TARGET ensures no money is left on the table
Here's an example:
Male 69 Standard Non-Tobacco; $1M Advantage Choice UL (Guaranteed to age 105)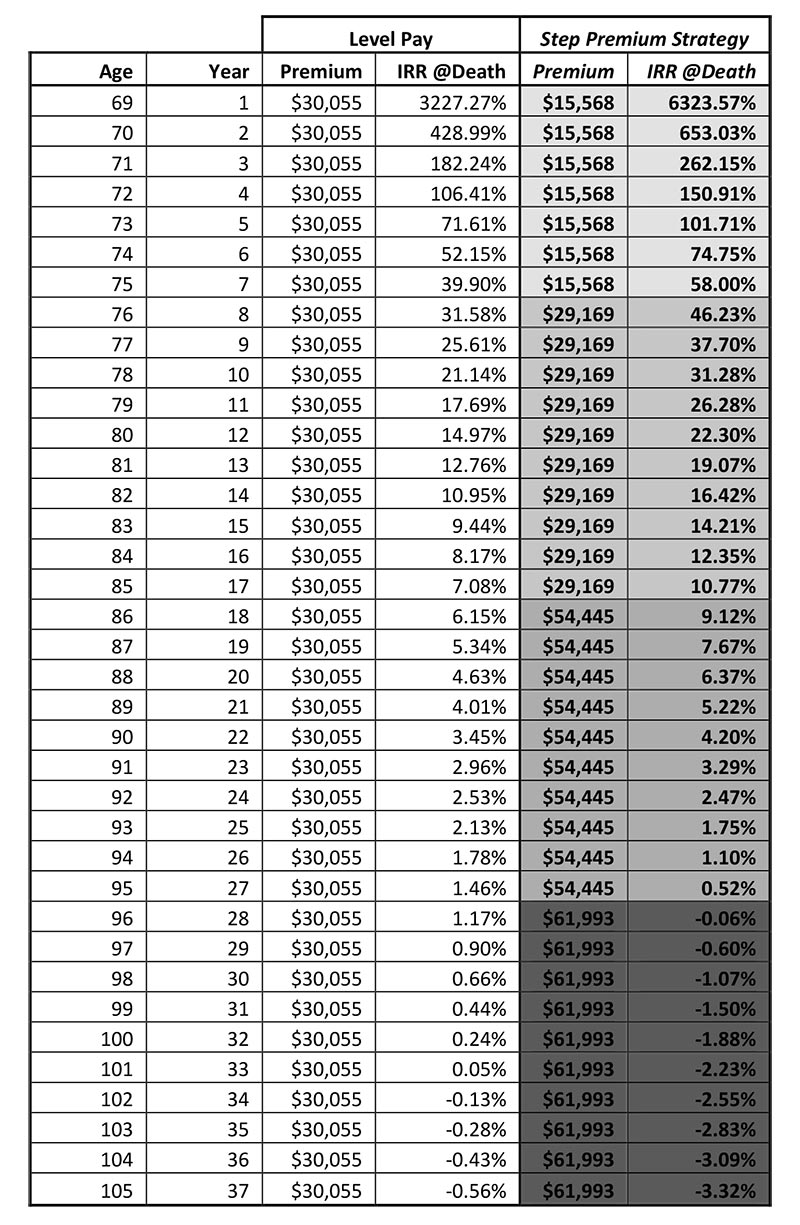 Target Premium: $30,050
---
That's our look at Protective's Step Premium Strategy!
We hope this sales idea helps you show more prospects that life insurance is more affordable than they realized. There's still time to help more clients and prospects insure their loved ones this February!
Have questions or need an illustration? We can help! Call us at 1-800-823-4852 or click here to email our Brokerage Sales Support team.
---