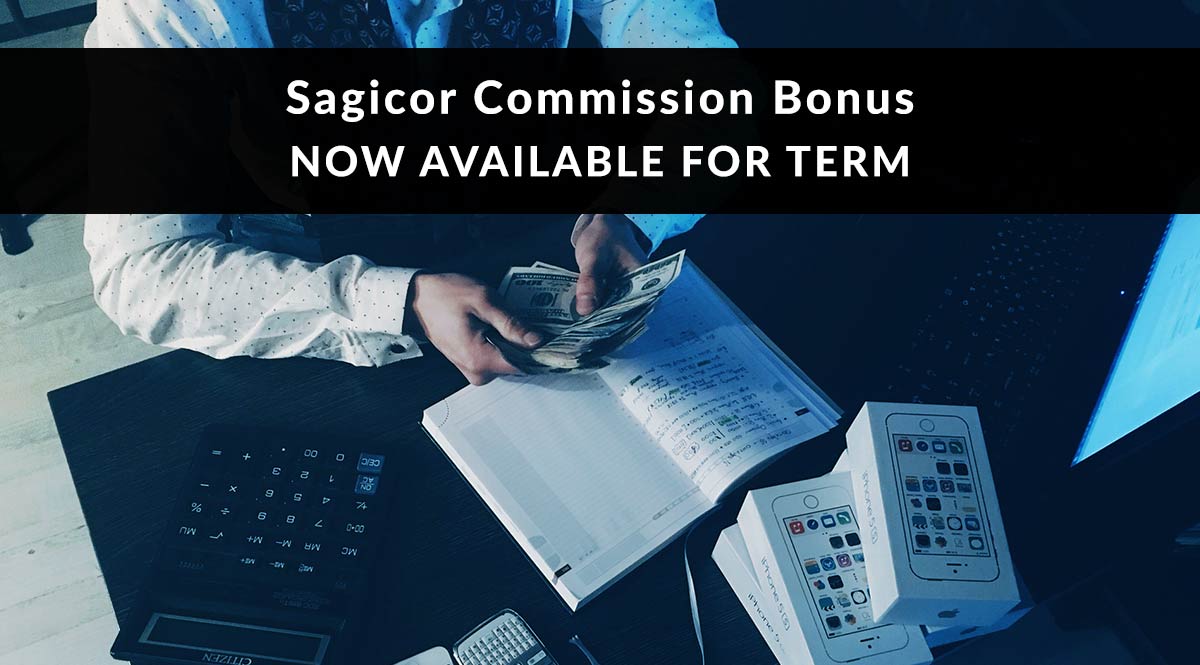 Sagicor just extended their 15% commission bonus to include term products as well as whole life!
From now until December 27, 2019, Sagicor is offering a 15% commission bonus on their Sage Term product, as well as on their Sage Indexed Universal Life and Sage No Lapse Universal Life.
Factor in their recent term rate decrease and instant-issue availability, and this new term bonus makes Sagicor extremely competitive for you and your clients. They also currently have the fastest submitted-to-placed cycle time, which means you can place more cases and get paid faster.
Look for Sagicor results near the top of your Preferred NT quote comparisons.
For Reference: Sagicor Commission Bonus Summary
Here's a quick summary of the available Sagicor commission bonuses. You can also download this information in a Sagicor PDF.
Download Now
Sage Term. Now with recent pricing updates to be even more competitive! Available with their instant issue Accelewriting®, up to a $1M death benefit.
Sage Indexed Universal Life. Offers a 12% CAP on S&P 500®, 70% PAR on Global Multi-Index Bonus Strategy, chronic illness automatically included at no additional cost/underwriting, 0.5% persistency bonus opportunity starting policy year 11, and Accelewriting® to age 50, up to $1M death benefit or to age 65, up to $500,000.
Sage No Lapse Universal Life. Offers competitive pricing (especially with single pays), chronic illness automatically included at no additional cost/underwriting, guaranteed death benefit with the ability to "dial-in" the guarantee, and Accelewriting® to age 65, up to $400,000 death benefit.
There's also a 2% commission bonus on fixed indexed single premium whole life. This is a guaranteed wealth transfer product with chronic illness automatically included. It features a return of premium on day one, a 10% premium bonus, and indexed crediting with 65% global participation rate for upside potential and downside protection. Plus, it's available in instant issue with Sagicor's Accelewriting®.
Download Now
That's our look at the new Sagicor commission bonus!
Do Sagicor's recent changes, like improved rates and commission bonuses, make you more likely to recommend them? Tell us in the comments!
---