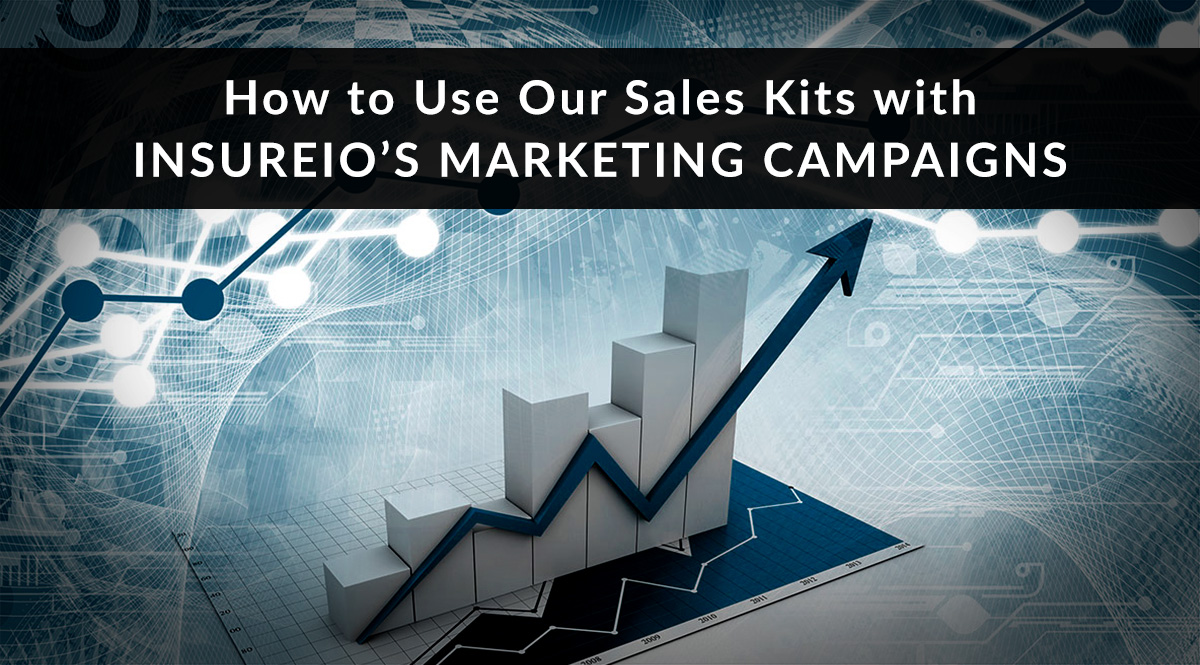 Every month, we bring you a free sales kit with ideas, tips, and materials you can share with clients and prospects. These sales kits work even better when used in conjunction with the monthly marketing campaigns built for you in Insureio.
If you're an Insureio subscriber, you already have access to these campaigns. In this post, we'll show you how to use them with our sales kit. If you're not a subscriber, you can replicate what we do using your own email marketing tools. We've provided specific tips to help you do just that.
Part 1: The Sales Kit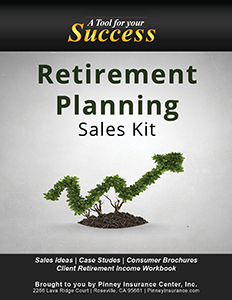 This month's sales kit is all about retirement planning. It includes sales ideas and consumer guides that you can use with your clients as you talk about how to achieve their financial goals. But you might be wondering...how do you start the conversation?
Each month, we create a marketing campaign in Insureio with subject matter that reflects our monthly sales kit. You can enroll your clients and prospects in this marketing campaign, and they'll automatically receive a series of 3-4 emails on that month's focus topic. These pre-built marketing campaigns educate your clients and help you gauge interest on the subject.
Insureio marketing campaigns are all educational, designed to generate interest and prompt the recipient to get in touch with you for more information. It's an easy way for clients and prospects to self-select on a topic-by-topic basis. When they get in touch, you can use the sales tips and client materials in the sales kit to guide your discussion.
Get This Month's Kit
Part 2: The Marketing Campaign
Now, let's look at this month's campaign in Insureio.
Insureio marketing campaigns are located in the Marketing Materials section. This month's campaign is titled "03. March Newsletter Series: Retirement Planning (Monthly Focus Topic)."

Click to open the campaign, and you'll see the schedule of emails included in the campaign. The emails display in their sending order – the "Delay" column tells you how many days elapse before the system sends each email.
For example, email #1 has a delay of 0. This means the system sends it as soon as you enroll an Insureio contact in the campaign. The next email has a delay of 6. This means the system sends it 6 days after the first email. We've spaced the emails throughout a 24-day period, for a total of 5 sends. In general, Insureio's pre-built campaigns have 4-5 emails per month.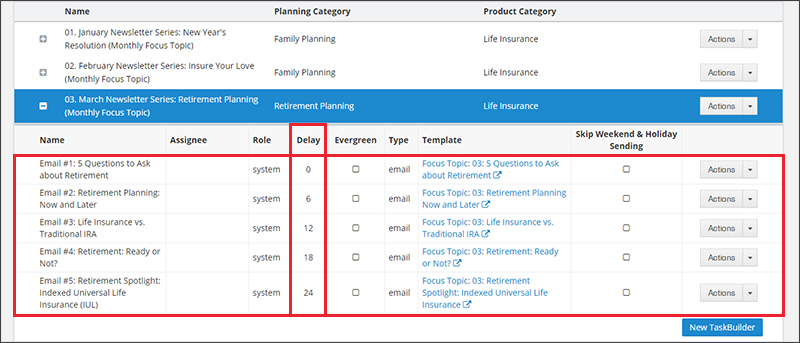 Want to preview any of these emails? Click any of the blue template links. You'll see the template as it appears before the system fills in your specific branding and contact information: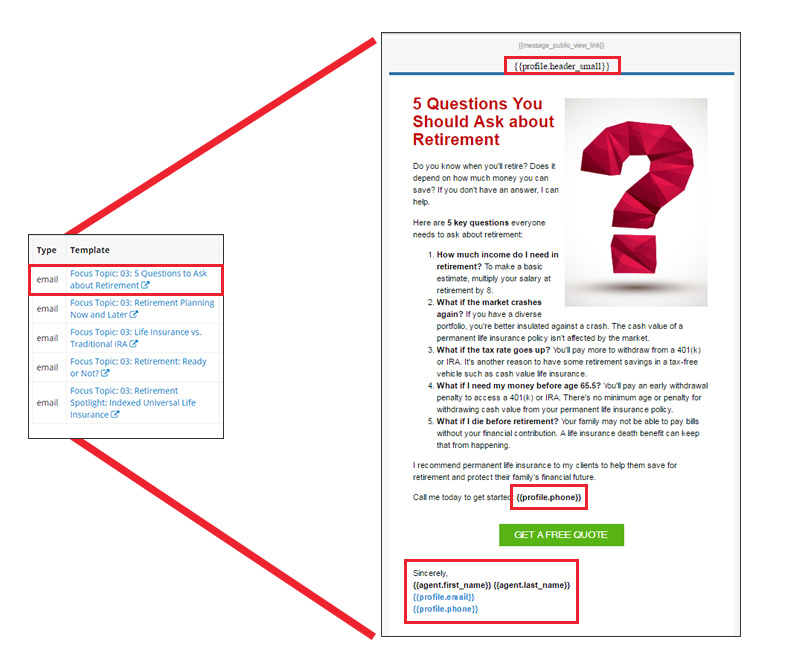 Not an Insureio subscriber?
You can replicate our monthly campaigns using your own emails. Write a short sequence (3-5) of emails and set them up as an autoresponder sequence in your existing email marketing program. Enroll the subscribers you want to reach, and you're in business.
Don't have an email marketing program yet? MailChimp, MailerLite, ConvertKit, Constant Contact, and Mad Mimi are just a few options. In most cases, you'll have to pay to access the automated features we're using here. MailerLite gives you access to a free autoresponder for up to 1,000 subscribers before the paywall kicks in.
Part 3: InsuranceDivision
All of Insureio's marketing emails contain a link to get more information or a free quote.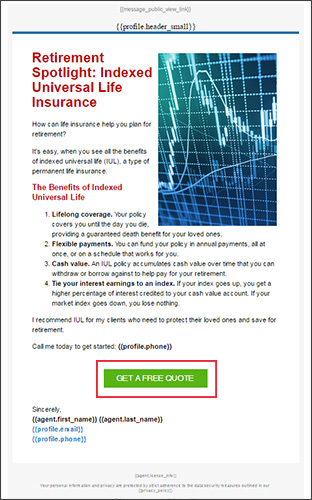 If you're an InsuranceDivision subscriber, these emails work a little harder for you.
The link to get more information takes your prospect to a corresponding page on InsuranceDivision.com, written to provide more information about this specific topic. As with all InsuranceDivision pages, the system populates the contact info and photo with the data in your brand profile. If a prospect uses the quoter on that page, the system captures the data and sends it all into Insureio.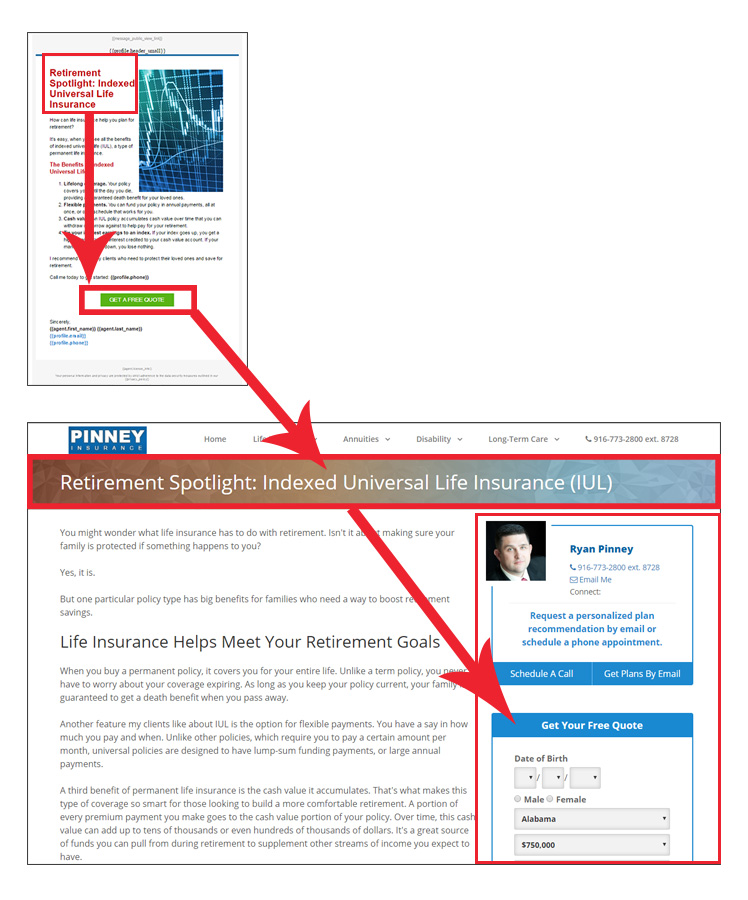 If you're not an InsuranceDivision subscriber, the template's code will pull in your Insureio Link.
This link gives your client access to the entire lead generation process – they can run the health analyzer, get a quote, choose a product and carrier, and complete the Insureio application. When they're done, the system notifies you by email. You can then approve the application for submission.
Here's what your client sees: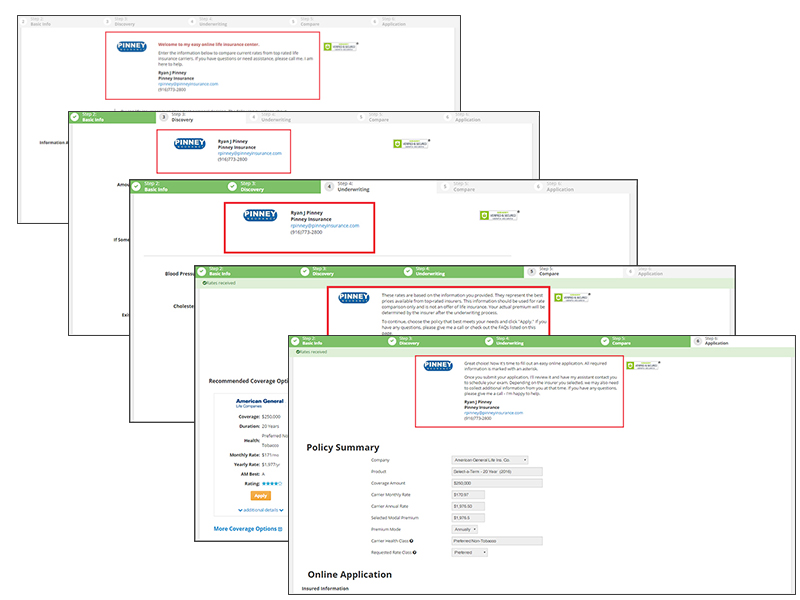 Not an Insureio subscriber?
You can replicate our strategy by preparing emails and blog posts or landing pages in tandem.
If you want to reach out to clients about retirement planning, for example, you might write a 3-5 email sequence with links that point to the same blog post or landing page. Make sure that page provides more information and a call to action. Ideally, you want that page to include more detailed information about the subject of your email. If you don't want to create 3-5 separate posts or pages, however, you could bundle all that information into one page. If you do that, be sure you break up the information to make it easy to digest. A Q&A or FAQ style would work well here.
Want to Customize Insureio Marketing Campaigns?
If you want to make changes to the campaign, you can create your own new campaign. Pull what you like from ours, and customize the rest to meet your needs. Here are a few ideas for customizing your own retirement planning campaign:
Want to meet with clients in person? Create an email asking clients to call you or make an appointment for a free consultation. Create your own campaign, add the emails we've already created, and end your sequence with your new email.
Want to drive traffic to a particular landing page or quoter? First, clone the emails in our marketing campaign. Next, select your own URL as the destination for all links within the template. Third, create your own campaign and fill it with your new cloned emails.
You can create as many marketing emails and campaigns as you like. You'll always have access to the campaigns we create for our focus topics. Use them as-is, or use them as a reference while you create your own. Building topic-based drip campaigns is a great way to stay in touch with clients between annual reviews.
Do you use drip marketing campaigns? Is there an Insureio marketing campaign you'd like to see? Tell us in the comments!
---