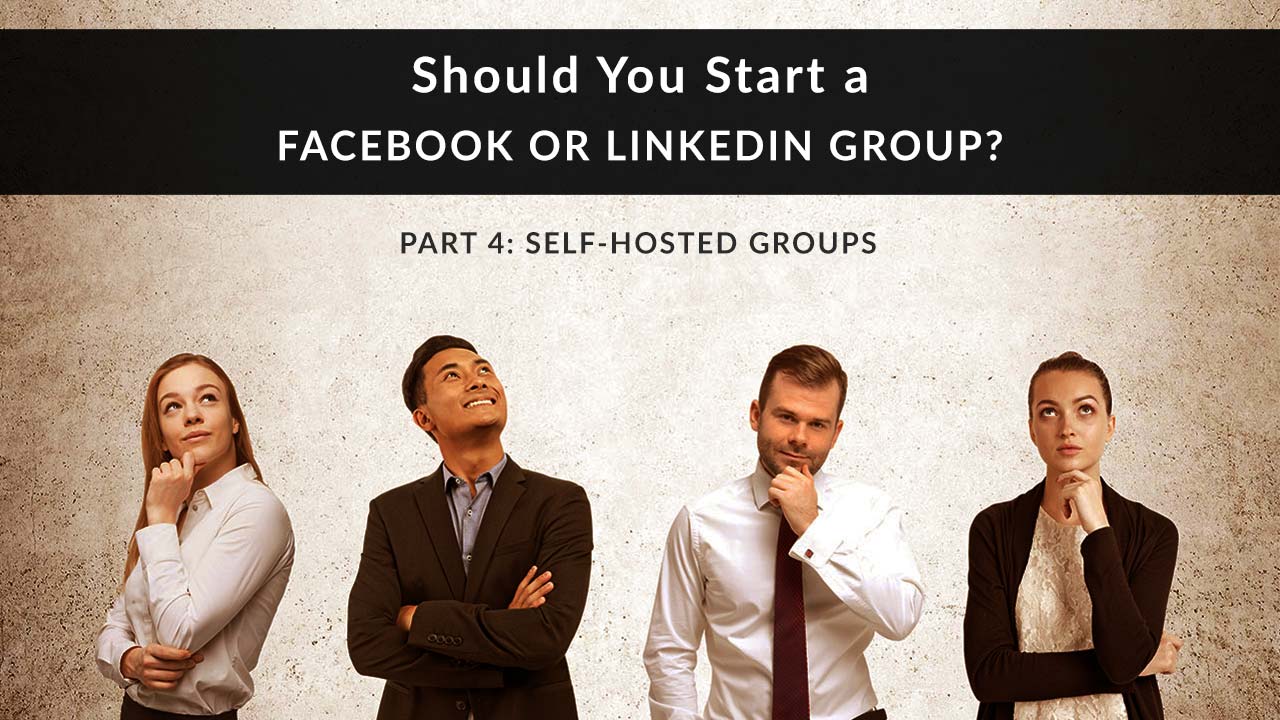 If you want to use a group to stay top of mind with your clients but hate the idea of doing it on social media, this post is for you. Let's talk about how to do this using a resource you control: a private membership group hosted on your website.
What does it take to start a private group (also called a membership site) without social media? At the most basic level, nothing—assuming you already have a website. There are plugins you can use to create a basic member portal requiring clients to have just a login and password. But you can also create a more robust group with features you include like Q&As, seminars, and more.
This is the fourth in a series of four posts where we'll talk about the pros and cons of setting up on your own group on Facebook, LinkedIn, or on your agency website. In this post, we'll look at setting up a private membership group on your own website. No time to read? Check out the video overview below:
---
One: Intro to Using Groups for Business
Two: Facebook Groups
Three: LinkedIn Groups 
Four: Self-Hosted Groups
Private Membership Groups: The Advantages
Unlike social media, when you self-host a group, you have the control. From the look and feel to how users log in, it's all up to you. Let's say another Facebook privacy scandal hits the news. When even more users give up Facebook as a result, that won't affect your group.
Or, let's say a year from now, LinkedIn makes owning a group a paid feature. What if you don't want to pay, but you've already started a group? When you self-host a group, you're protected from these companies' decisions (and, occasionally, problems). That's a huge selling point.
Another selling point is the opportunity to capture more information about your prospects and clients. Let's say you create a membership area on your agency site. To register, prospects and clients need to provide you with an email address.
You can now add them to your mailing list (provided your sign-up terms and conditions tell them you're doing this). Even if they rarely log into the membership area of your site, you can still reach them via email blasts. Also, since they're used to interacting with you, not with Facebook or LinkedIn, so the relationship feels more personal.
Need more info about mailing lists? We've got you covered:
Private Membership Groups: The Disadvantages
Let's start with the obvious disadvantage: you have to run it and maintain it.
If software needs updating, you (or your IT staff) need to handle it. If the site crashes, you (or your IT staff) need to get it up and running. You have to back up your site frequently in case you need to restore a previous version without losing data. You also need to handle things like site security, to protect any sensitive data shared in the group.
That being said, you can automate many of these functions. Backups, for example, are easy to automate in WordPress. If you use third-party membership group software, backups may also be done for you. Ditto for security – if you pay for an SSL certificate, install it, and run a security plugin on your site, that will solve most common security problems. It all depends on your level of comfort with technology, or your willingness to seek out help if you need it.
The second disadvantage has to do with discoverability. If you want to limit your group to clients, this isn't a big deal – you'll just invite each new client into the group, easy peasy. But if you want prospects to find you through search and request membership, that discoverability is less likely to happen on your site than with a heavily trafficked platform like Facebook or LinkedIn.
Private Membership Group Options
WordPress Plugins
Assuming you already have a WordPress website, starting a private group within that site could be as easy as installing a plugin. The plugin makes certain content types or areas available only to members.
Wild Apricot
This is a paid site-builder you can use to create a membership site. Click here to check out their website. Its costs are based on the number of members you have. If you don't have a website, you can use one of their templates to get one up and running quickly. This provider is geared toward businesses that want to charge for membership to the group, but you can always set that cost to free. Cost: Free for up to 50 contacts, then $40/month and up based on number of contacts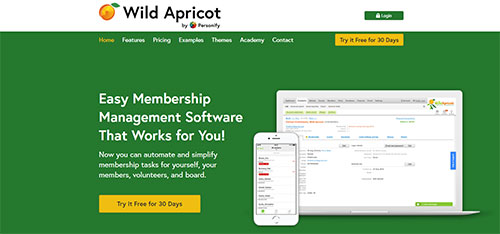 Wix, Squarespace
You might be familiar with these website-builders…but you can also use them to create a membership site.
If you use Wix, just create a Member's Area within your site. You can then set permissions for new pages to "Members Only." No  jacket required.  ; )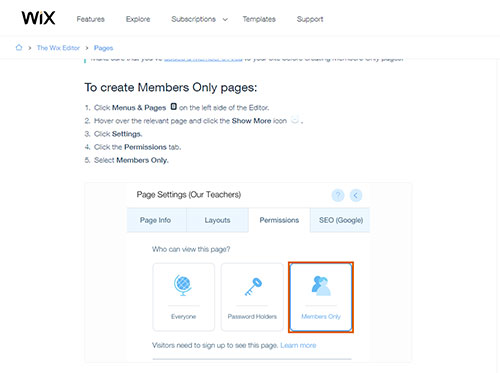 Squarespace's membership plugin, MemberSpace, lets you gate content on your Squarespace site. As with most of these solutions, they were created to let people charge for access to the group, but you can use $0 as your membership fee. If you're including free downloads or webinars, you may even want to estimate a value on membership, so your user sees something like this: $0 fee (a $499 value!).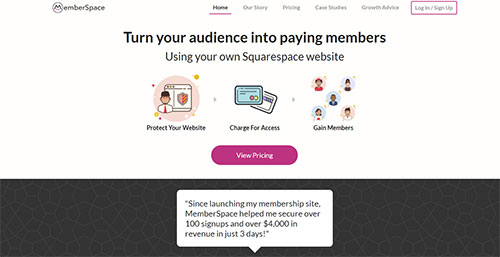 What Should You Do in Your Group?
These tips can help you create content that keeps people coming back for more. It may be helpful to create a yearly or monthly schedule so you're not stuck for ideas. This will also help you budget time and resources.
Include a "welcome" or "start here" page. Include links to your most popular resources here. If you're into video, create a quick (10 seconds will do) welcome video so people see a friendly face when they access your group.
Monthly seminar or webinar. This is a great way to get people to keep coming back to your group. If you own the group, you have your members' email addresses. You can send invitations and reminders before your monthly webinar. Pick 12 topics and focus on a different one each month in your webinar.
Monthly Q&A. If you'd rather not present on a topic, you can ask members to generate questions and answer them. Answer them on video, or skip the video and record your answers using your computer and a USB microphone. Upload the audio to your site or a free hosting service like SoundCloud, then embed it in a page or post so members can access it.
Office hours where people have access to you via chat. If you'd rather not be on video or record yourself, you can still give value to your members by interacting with them over chat. You can do informal drop-in chats, or have scheduled "office hours" when people know they can reach you.
Contact form specifically for group members to reach you. Your website probably already has a contact form, but it's worth the time to create another one just for your members. You may event want to pre-fill the subject line with something like "Priority! Member message" to make your members feel special when they reach out.
That's our look at private membership groups!
Do you have a self-hosted group or community? Which platform or plugins do you use? Tell us in the comments!
---