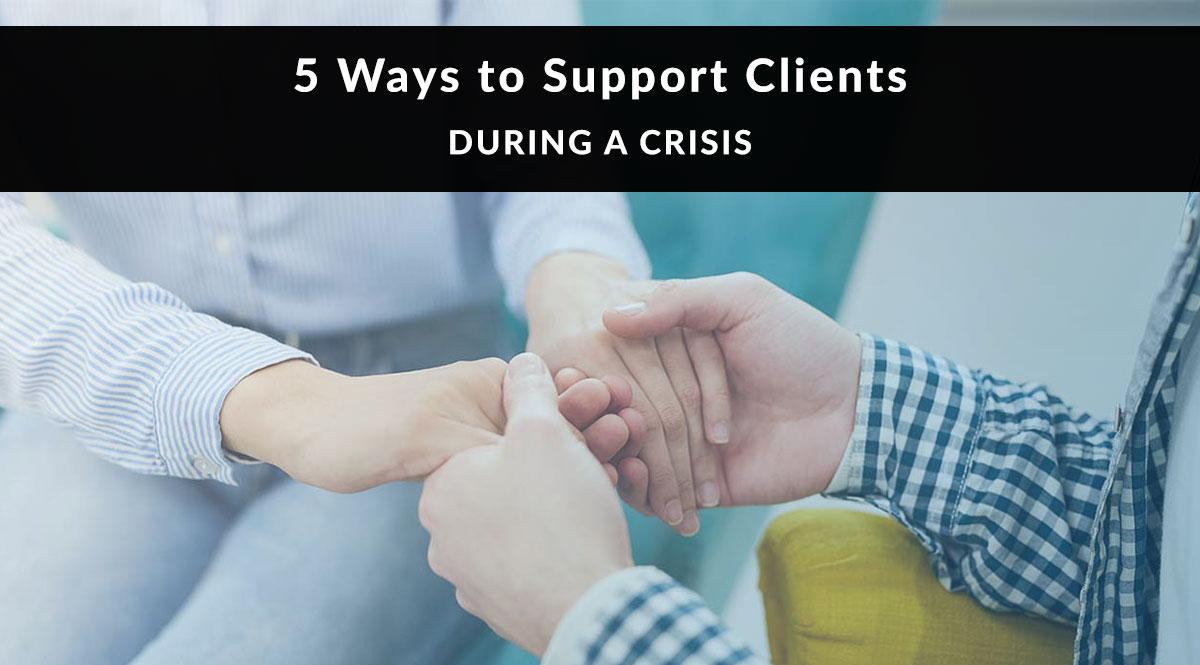 From the danger of a pandemic to the danger of losing a job, your clients have plenty on their minds.
What does this mean for you? Your job description just expanded to include not only customer service, but the most empathetic form of customer service you've ever provided. As the economic fallout continues to develop, this is more important than ever. It doesn't come naturally to all of us, but it's a skill that can be learned.
---
No time to read? Watch our video overview:
---
Why It Matters
Kindness always matters. Period. But in a business context, it can affect your bottom line – and we have proof.

About a week ago, one of our agents (the fabulous Christine Orris, at right) spoke to a woman shopping for life insurance. But this wasn't an ordinary client – her husband was dying, and she was trying to carry on in the midst of this terrible situation. When the client was ready to apply, Christine transferred her to one of our A-team specialists to complete her application.

After the fantastic Cindy Jones (at right) helped her complete and submit her application, the client took the time to leave us a little feedback. She said both Christine and Cindy showed kindness and compassion for her situation. The other agents she spoke to were cold, and gave her the impression they cared more about the commission than about her. Our lovely ladies behaved differently, and their compassion earned the client's business.
So what can you do to provide compassionate customer service during this crisis?
Tip #1: Use a Script
This sounds heartless, but it's not. We're all under stress right now, dealing with new technologies, changing schedules, families, home-schooling, the search for toilet paper, and a million other things. If you're not fully present, it's easy to cut the pleasantries short.
But those pleasantries – even a simple "How are you doing right now?" – could be an emotional lifeline for your client. A script can help you stay focused no matter what. You may not need it every day, but on the days you do, you'll be glad it's there.
First, set aside a few minutes during a time when you're not distracted. Now create a script that includes an empathetic response for clients who are in an emotional state you're not used to dealing with. If you're feeling like this isn't an authentic way to do business, just remember – when you write your responses, those are your authentic words and emotions. You're capturing them when you're calm and collected in case you're not calm and collected when that conversation actually happens.
You're capturing your responses while you're calm and collected in case you're not calm and collected when that conversation actually happens.
Client responses to plan for:
"I just lost my job and I can't afford my policy."
"I have to close my business and let go of all my employees."
"I'm so confused."
"I just don't know what I'm supposed to do."
"I don't know why this is happening."
"I'm so worried, I can't even think about this right now."
"I never thought anything like this would happen to my family/business."
Tip #2: Be Flexible
COVID-19 has upended the way we communicate. But if the cast of SNL can adapt to doing the show remotely, so can we. If your client knows how to use Skype but you've been using Zoom, give Skype a try so they can have a little continuity.
If your client is a healthcare worker pulling double shifts who can only talk early on Saturday morning, be flexible enough to accommodate them.
When your client's kids or pets make noise during your call, assure them it's all right and they don't need to apologize for it. They'll do the same for you.
Tip #3: Be Positive
Focus on what you can do, not what you can't.
Now's the time to focus on what you can do, not what you can't. You can help them solve a problem – not every problem, but one problem. That's one less thing they have to worry about, and right now, that's all anyone can do.
Once a client has asked for help or explained their problem, take the time to reassure them: "Yes, I can help you [rephrase the problem]. What I'll do is [propose solution]. Would that be helpful for you?"
For example, let's say a client calls in to ask about an application they submitted three weeks ago. And let's say it's on hold because they have a COVID-19 comorbidity condition. Here are two possible responses:
Not very reassuring: "It looks like your application is on old with the insurer. Underwriting rules have temporarily changed at many of the carriers, so we'll just have to wait and see what happens."
Much more reassuring: "Right now, the insurance carriers are adapting to the situation just like we are. Many of them have temporary rules in place while we get through the worst of the pandemic. Your application is on hold right now because of these temporary rules, but I'll watch it and make sure it gets to the underwriter as soon as is feasible. If I need any additional information from you because of these changing rules, I'll let you know. In the meantime, just try to stay healthy so you'll be in good shape once that underwriter looks at your application."
The second response makes a scary situation less scary by reminding the client that even the insurance companies have been thrown for a loop. And it gives them a way forward by asking them to do something – stay healthy. Even if the end result is the same (wait and see), the second response is empathetic, provides context, offers reassurance, and lets the client take action in a small way.
Tip #4: Add Happiness to Every Interaction
You've probably heard Marie Kondo's recent catchphrase, as it relates to decluttering your house – "spark joy." You can help make difficult times easier by "sparking joy" with your everyday communications. Get a little creative and add some fun to your client interactions:
Add a picture of you and your home-office-coworkers (kids, pets) to your email auto-signature. This shows clients you're adapting to the new normal just like they are.
Add bits of good news and positive stories to your newsletter. From the Washington Post's Inspired Life blog to actor John Krasinski's "Some Good News" series on YouTube, it only takes a few extra minutes to find something uplifting to share with your network.

Add an uplifting quote to your website, email signature, and social media profiles.
Make a YouTube video with a reassuring message for clients. Upload it and set it to private. Only people with the link will be able to see it. Send that link out via email or add it to your email signature.
Add a client testimonial (with permission) to your email signature. Let everyone you're working with see that what you do makes a real difference in clients' lives.
Create a page on your website with updates and resources that might be helpful. From the Economic Impact Payment status checker to this list of 54 cool virtual Zoom backgrounds to a link to your community's food bank, these resources can help your clients get what they need faster, and it only takes a few minutes to put together. Better yet? Ask your social network for recommendations on what to include.
Tip #5: Have a Support Network – Professional and Personal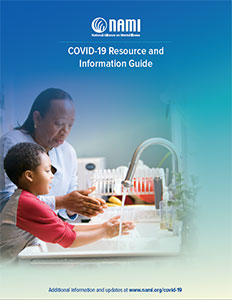 You need plenty of emotional bandwidth to provide great customer service on a normal day, let alone a normal day during a pandemic. To stay mentally fit, make sure you have a place to vent and a place to go for support. If friends and family can't help, there are tips and strategies for dealing with COVID-induced anxiety in this guide from the National Alliance on Mental Illness.
To stay effective professionally, make sure you have professional you can turn to for case design, help getting current underwriting information, and more. (Hint: that's us!)
We're happy to be your support network for professional resources! Call us at 1-800-823-4852 for help with non-med policies (or check out our non-med policy list here). We also have posts on how to go remote, and our digital marketing crash course. Need something you don't see? Call or email us – we'll help out any way we can.
That's our look at ways to support clients during a crisis!
What can you add to our suggestions? Share your best tips in the comments.
Enjoying Our Blog?
If so, please leave us a Google rating or review! It really helps others discover us and our content online.
Leave a Review
---