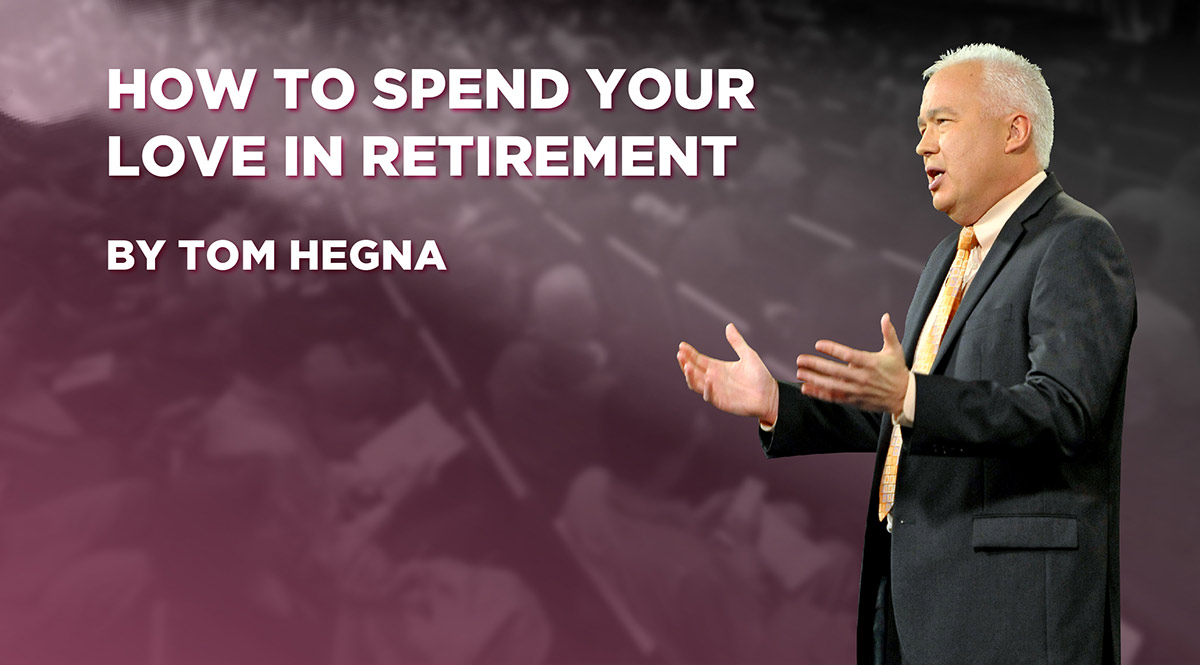 Today, we're bringing you a post from Tom Hegna, an economist, author, and retirement expert. He's been a popular industry speaker for many years, coaching other advisors on how to help their clients solve complex financial problems using easy-to-understand words, ideas and stories.
---
How to Spend Your Love in Retirement
If you were not here, who would it impact and how? Perhaps you have a large family, long-serving trusted employee, favorite grandchild, or charity group who would feel a loss. Let me tell you, life insurance is THE way to return your love to them. But ask yourself, what do you want your money to do for you while you are "alive"? It isn't called "death insurance." The life insurance you bring into retirement is what actually allows you to spend your money. Here's how.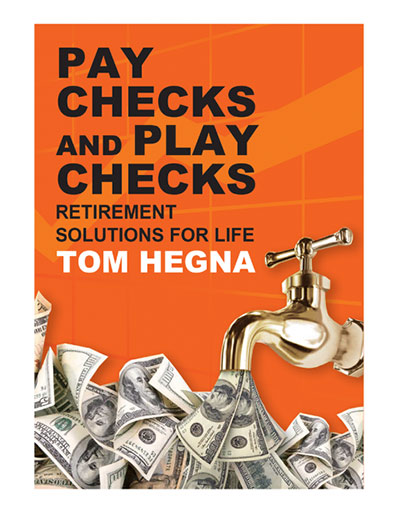 I've seen people suffer in retirement by trying to "save money for the kids." Don't give your kids ANY money; give them life insurance! Your retirement money is yours – not your children's. In 2007 Newsweek noted, 28% of 22- to 29-year-olds depend on money from their parents to cover "major expenses." Their immediate and financial planning needs can be alleviated knowing you've already expressed your love through a future benefit. The priceless feeling of knowing they will be financially secure when you pass away also allows YOU to exercise your right to use your money the way you have always wanted to.
A lot of retirees also try to treat their children equally. Instead, treat them equitably! They spent years bickering about what's "fair." Well this is it: life insurance delivers exactly the right amount of money at exactly the right time.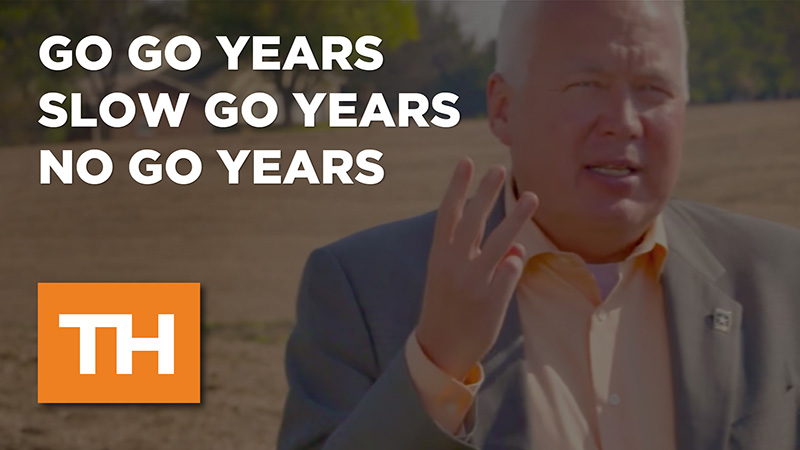 The late Ben Feldman, one of the greatest life insurance salesmen in history, often referred to life insurance as a miracle. Make no mistake, life insurance truly is a miracle in that it is the only financial product that can literally create multi-millions of dollars out of thin air for pennies on the dollar!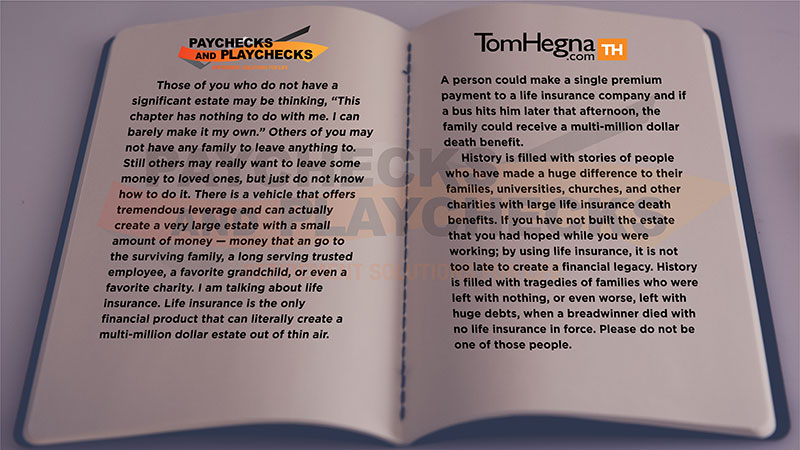 No matter how much you save, you can't take any of your money with you. It all stays down here. Spend it in retirement! Here is my advice: let life insurance handle your legacy to your children so you do not have to sacrifice your own happiness and retirement pleasure to help your kids out while you are alive. Express your love with them now, and ensure they receive that love forever.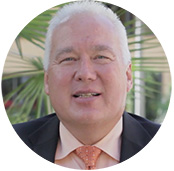 Tom Hegna
CLU, ChFC, CASL
1-855-TOM-HEGNA
Biography: Tom Hegna is an economist, author, and retirement expert. He has been an incredibly popular industry speaker for many years and is considered by many to be THE Retirement Income Expert!
---