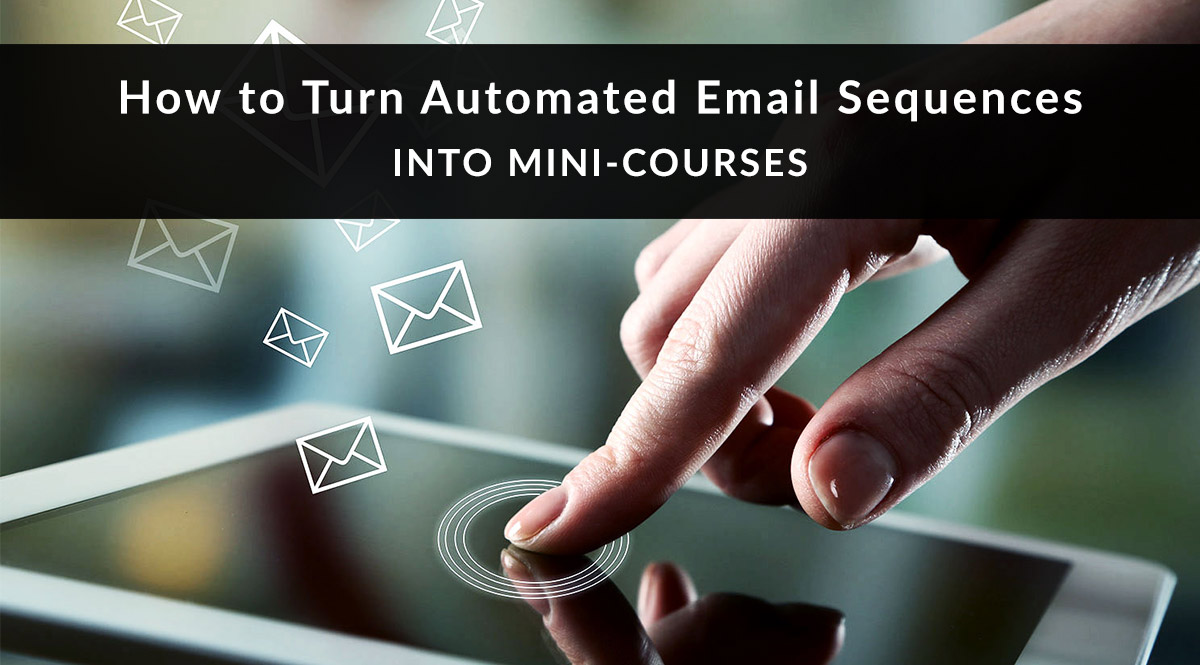 If you're using drip email campaigns to convert prospects into clients, you're on the right track. But with a few easy packaging tweaks, you can turn automated email sequences into mini-courses to give your prospects a greater sense of value.
Why a Mini-Course?
Today's consumers are busy – and increasingly jaded. They've seen a million offers for free eBooks, signed up for dozens (maybe hundreds) of email lists, and many have email fatigue as a result. As far back as 2016, MarketingSherpa reported that the number one reason people unsubscribe from email lists is because they get too many emails.
At the same time, email is still the single best way to reach a prospect.
So how are smart marketers differentiating themselves? Many have begun to turn automated email sequences into mini-courses, using them as opt-in bonuses. Tom Hegna offers one here, for example. A mini-course is really just a dressed-up email sequence. Courses have a higher perceived value than regular onboarding emails. By presenting themselves as teachers, entrepreneurs have found a faster route to earning a prospect's trust and making the sale. You can do the same thing – and we have the template to help.
Step 1: Prep Your Material
What are you currently using to introduce the concept of life insurance to your prospects? Website content? Talking-head videos? Drip emails? Carrier pieces? No matter what you're using, these can all be repackaged into your mini-course.
Imagine a prospect came to you and said, "I don't know anything about life insurance, but I think I might need it. Would you mind giving me a little advice?" What would you do?
You'd probably explain what life insurance is, who benefits from it, the different types, and provide a brief overview of how to get it. There are 4 lessons for your mini-course, right there – done! You might use some graphics, or a video, and you'd probably have a few stats handy. Plug those into your email sequence, and you have something that provides a lot of value for your prospect.
How to complete this step:
Create an outline for your mini-course. Lesson 1 should include a brief introduction, and the final lesson should be a wrap-up. The number of lessons in the middle is up to you. To outline each lesson, jot down the main idea in 5-8 words. In your introduction, explain who you are and briefly describe your experience, along with a quick summary of what they'll learn in your course. Bonus points for including a funny personal story, candid photo, or other relatable details.
Flesh out your lessons with content you already have. Expand each lesson into about 500 words. That's enough to give your prospect a good feel for the topic, but short enough to be easily digested in a single email. Use your website content, existing email content, carrier pieces, and more. Use subheads, bullet points, and short paragraphs to break up the content into 3-5 sentence chunks – easy to read and scroll on a mobile device.
Step 2: Add a Few Bells & Whistles
What makes a mini-course different from a basic drip email sequence? It's all in the way you package it.
Add bullet point summaries, quiz questions, references, or action items (homework assignments) at the end of each lesson to make it more substantial. If you have pages on your website that go into more detail, those are great links to add to drive traffic to your site.
You may also want to incorporate graphics to help break up long blocks of text. The challenge with graphics is not every user allows images to display in their email. Some email clients disable images until the user enables them. On the other hand, graphics are a good way to break up text. It's a judgment call you have to make on what's more valuable – the perceived value of a graphic, vs the chance that your prospect doesn't see it due to their browser or email client configurations.
How to complete this step:
Add a summary, quiz, references, and/or action items to each lesson. For example, you may want to add "what you'll learn" bullet points to the beginning of your lesson, and a homework assignment to the end. That assignment might be reading a page on your website, making a family budget so they know how much they have to spend, or getting a quote and seeing what coverage amount fits their budget.
OPTIONAL: Add graphics. You can create your own graphics in PowerPoint, or use a free online graphics creator like Canva or Pablo. You can also use a site like Fiverr to hire a designer to create an inexpensive graphic for you.
Step 3: Add Title & Branding
Now that you have the bulk of your mini-course pulled together, it needs a nifty title. This name is key for adding value to your course. You'll be promoting this free mini-course on your website and in your social media profiles, so it needs to stand out. Take a look at the two sample prompts below – which one stands out more?
Example 1: Sign up for my mailing list and I'll give you my 5 best tips for buying life insurance.
Example 2: LIFE INSURANCE SECRETS I WISH EVERYONE KNEW: Enter your email to get the advice I give to my best clients, including the top mistakes I see in first-time buyers.
Both of those examples might contain the same course content, but the second has more perceived value.
To make your course offering stand out even more, create a logo for it – or modify your existing website imagery to incorporate your course title. If you're feeling artistic, you can design a logo yourself in PowerPoint or Canva. It really is as simple as creating a logo using text and exporting your slide as a PNG or JPG. We created this sample in just a few minutes in PowerPoint: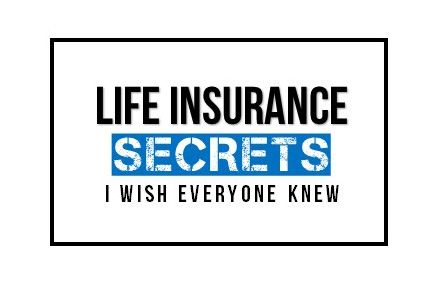 Alternatively, for as little as $5, you can commission a custom logo on Fiverr. If you use Adobe Photoshop or Illustrator (or know someone who does), download paid or free templates from sites like Creative Market and Graphic River.
How to complete this step:
Choose a title and tagline. Try to brainstorm at least 10 titles before choosing one. Aim for something that conveys value—secrets, privileged information, time-saving tips, etc. Your tagline should be a single sentence explaining what someone will get in your course.
Commission or design your graphic. Add it to the top of each email in your mini-course. Use it wherever you promote your course. Add it to your email signature, along with a sign-up link.
Step 4: Add Calls to Action
Now you have a title, a graphic, your content, and value-added course extras like quizzes, summaries, and assignments. Your final step is adding a call to action. Remember, the goal is to educate your prospect, but also to convert them. That means taking the next step in the buying process.
It's up to you whether to you add your call to action to each email in your mini-course, or to save it for the end. There are two schools of thought here. If you wait, it helps convey the fact that you really are there to educate the client – you're not trying to pressure them into a sale. However, if a motivated client reads your third email and you don't have a call to action, they may lose momentum.
Here are a few ideas for calls to action:
Basic CTA: Get a quote now – direct them to your online quoter
Upgraded CTA: Get a customized quote (they call you and you enter their details and answer questions on the fly, as opposed to them filling out the quoter by themselves)
Concierge CTA: A free 10-minute consultation with you by phone or video, followed with a customized quote
How to complete this step:
Decide what you will offer. You may not want to offer a concierge-type service...or that may be what you most want to offer. It's a good idea to have at least 2 calls to action (one low-impact, and one higher-impact) so your prospect can choose what works best for them.
Brainstorm prompts. Like your course title, the prompt deserves a good brainstorming. Most of us default to "Get a Quote" or "Contact Me for More Information." But with a little creative thinking, a ho-hum prompt could turn into something enticing like "Take Control of Your Financial Future." Look for action words that make your prospects feel empowered.
Add your chosen prompt to the desired email(s) in your mini-course. At the bare minimum, add your CTA to the last email in your sequence. It's also a good idea to add calls to action within the text of your course's other emails.
Now that you've got the course put together, load the emails into your marketing software and start promoting it!
That's our look at how to turn automated email sequences into mini-courses!
Are you ready to try putting your own mini-course together? If not, what else can we help you with? Tell us in the comments!
---