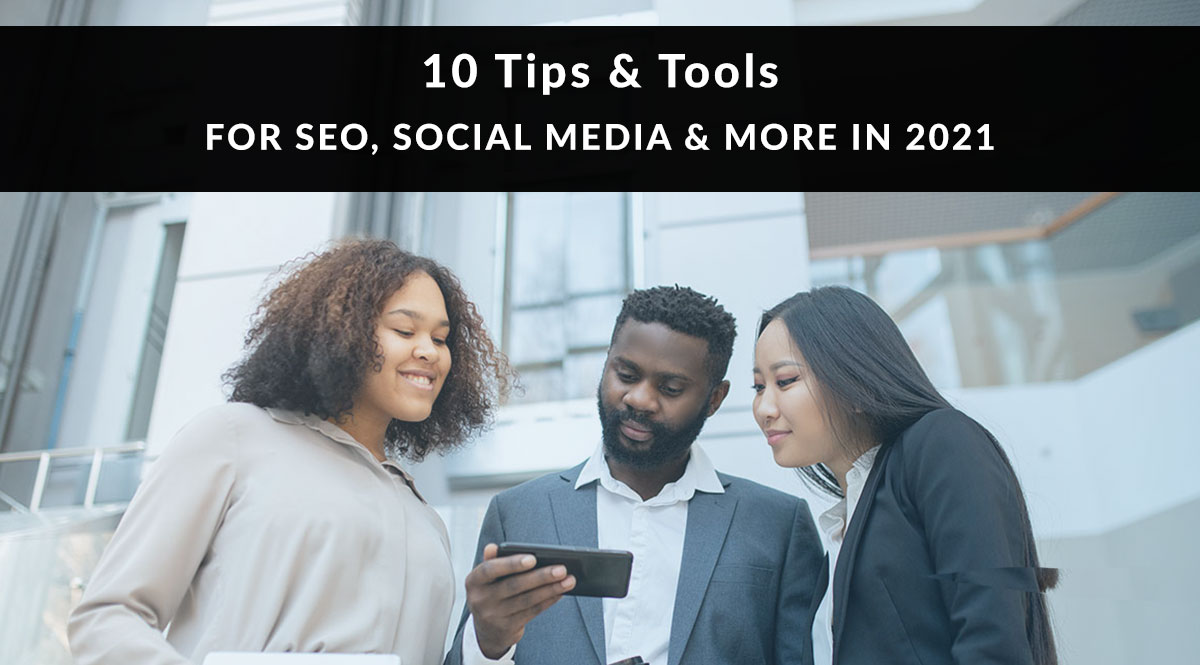 We've been compiling a list of tips & tricks that help us get things done faster and better.
Here are the top 10 tools and techniques we're loving right now. What are yours? Drop them into the comments and let's see if there's any overlap.
---
No time to read? Watch our video overview:
---
1. Post to Instagram from your desktop computer.
Still avoiding Instagram for your agency because you don't want to put the app on your phone? We get it. But did you know you can post from your desktop using Facebook's Creator Studio? The caveat here is that you can't post an Instagram story – just a post for the regular feed. (But you can post to Facebook Stories, if that's something you're interested in.)
To access Creator Studio, log into Facebook and navigate to your business page. In the left-hand list of options, click Publishing Tools.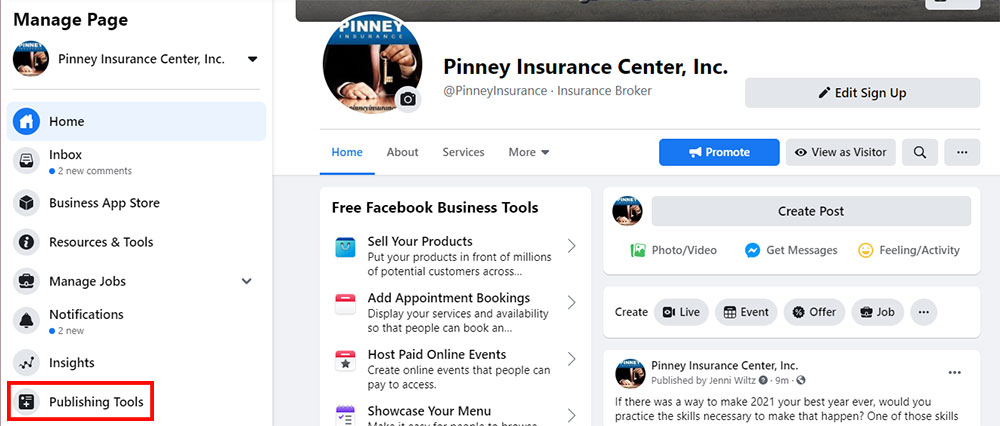 In Publishing Tools, click on Creator Studio from the left-hand list of options.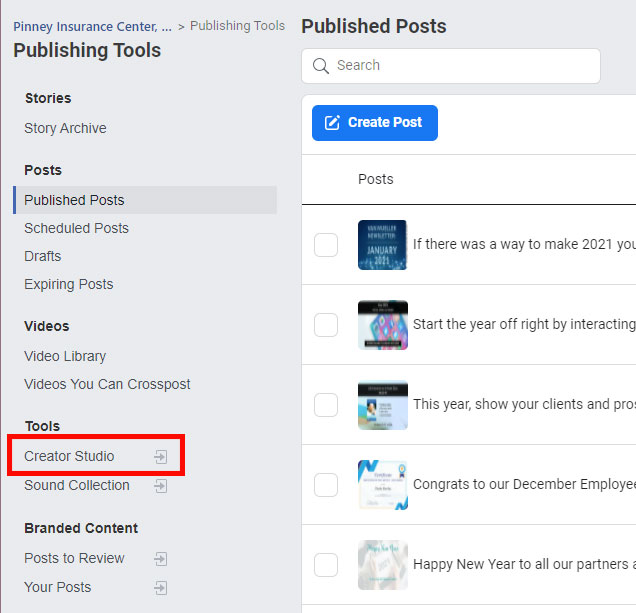 In Creator Studio, click the Instagram logo at the top of the screen.

In the Instagram studio, click Create Post and select Instagram Feed.

Upload a picture or video, and type up to 2,200 characters (including hashtags). When you're ready, click Publish (or use the dropdown arrow to the right of the publish button to schedule your post for later). Bam! Your post is now published on Instagram, no app needed.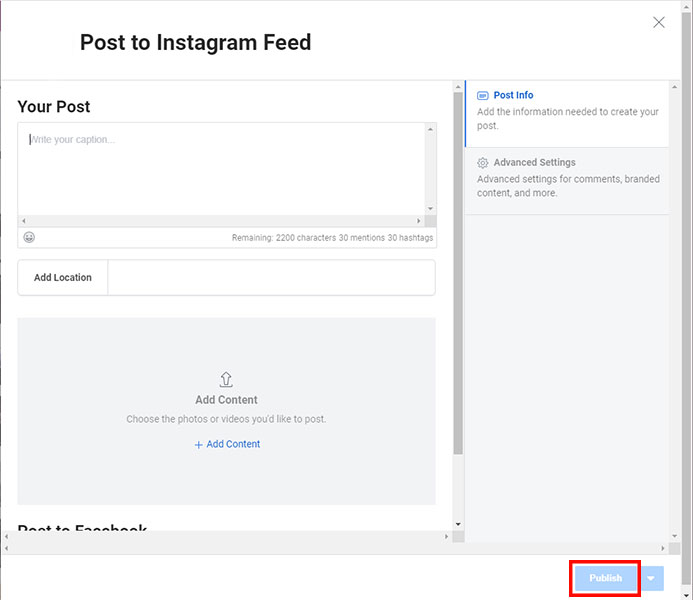 2. Use ClearThis to read articles (or print them) without annoying ads.
How many times have you tried to read or print an article online…but with all those ads and auto-play videos, it's just too hard? Enter ClearThis.page. Visit that page, and bookmark the link they provide. Then click it after you've landed on a page full of ads. The script clears the page of everything but the content, so you can read it in peace (or print a clean copy for clients).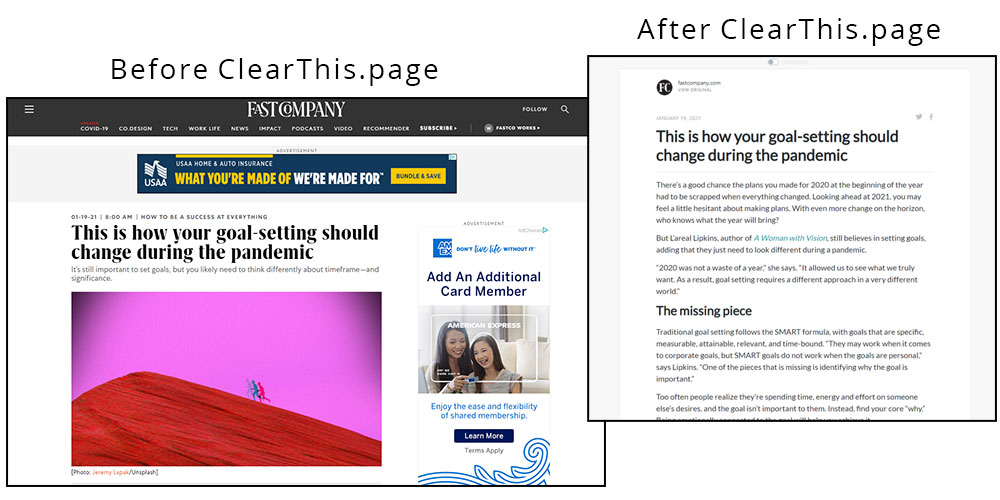 3. Use more diverse stock photos on your website and in social media.
More creatives are offering stock photography featuring people of color than ever before. Here are three sites you can turn to for business and family images that include diverse models.
WOCinTech Chat on Flickr: free, but attribution required (licensed w/Creative Commons)
Nappy.co: Their slogan says it all: "Beautiful photos of Black and Brown people, for free."
Picnoi: Free images featuring multi-cultural people.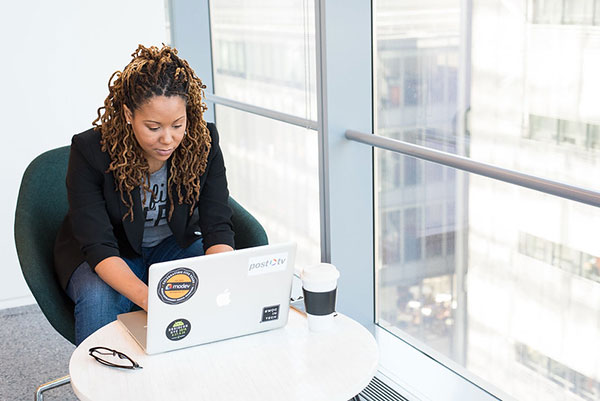 Image from wocintechchat.com.
4. Use hashtags in your YouTube video descriptions – hashtag search pages are now a thing.
In January, YouTube rolled out results pages for hashtag searches. Now's a good time to go through your old videos and add hashtags to your descriptions. Think of which searches you most want to be found for. The first three hashtags you add to a description will be visible above the title.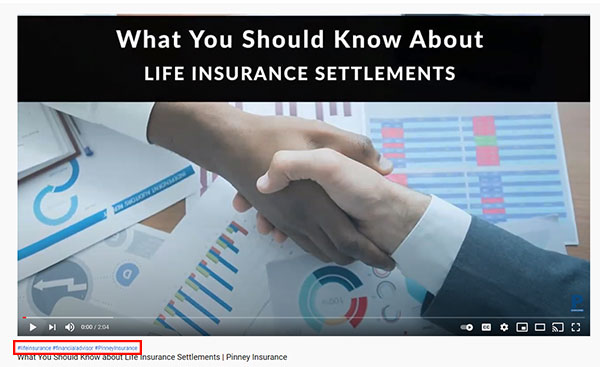 5. Edit, compress, or otherwise alter PDFs using ILovePDF.com.
If you need to edit, convert, or make other changes to a PDF (and don't have an Adobe subscription in order to use Acrobat), ILovePDF is your solution. This service lets you:
Combine PDFs into a single file
Split PDFs into individual pages
Compress PDFs for easier emailing
Convert a PDF to word, Powerpoint, Excel or vice versa
Edit a PDF
Add page numbers or a watermark to your PDFs
Unlock or add password protection to your PDFs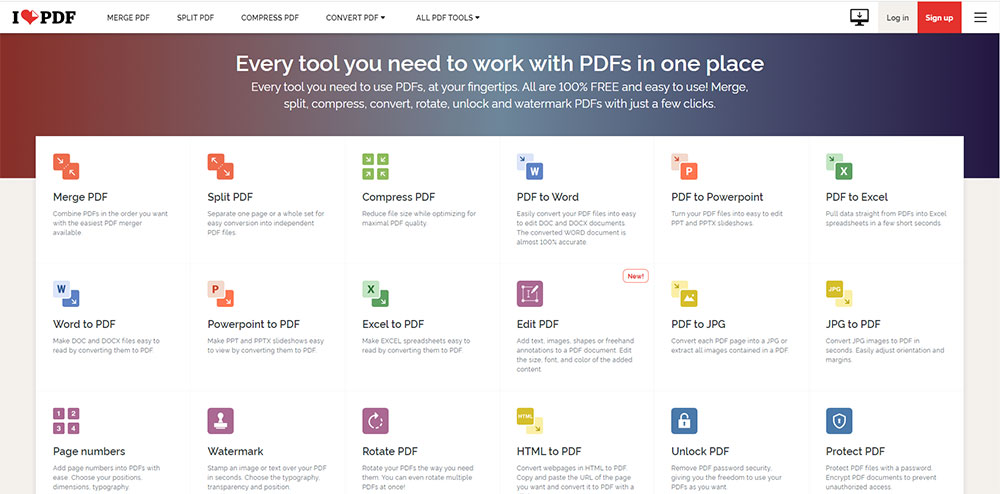 6. Ensure you're looking at the camera – not yourself – when you make a cell phone video.
Shooting a video on your phone? It's easy to look at yourself instead of at the camera. But your video will feel less personal if your prospects and clients can tell you're not looking directly at them. To fix this, put a sticky note your phone that covers your face. This helps you look into the camera lens without getting distracted by how you look. If you're self-conscious about appearing on camera, this can also help you focus.
7. Ditch Post-it notes for a lightweight online to-do list with Tweek.so.
If you keep track of to-do tasks on a daily or weekly basis, Tweek.so is an easy, lightweight digital solution for keeping those tasks top of mind. There's no app to download – just bookmark the site, enter your daily to-dos, and that's it. It's fast, flexible, and very easy to use.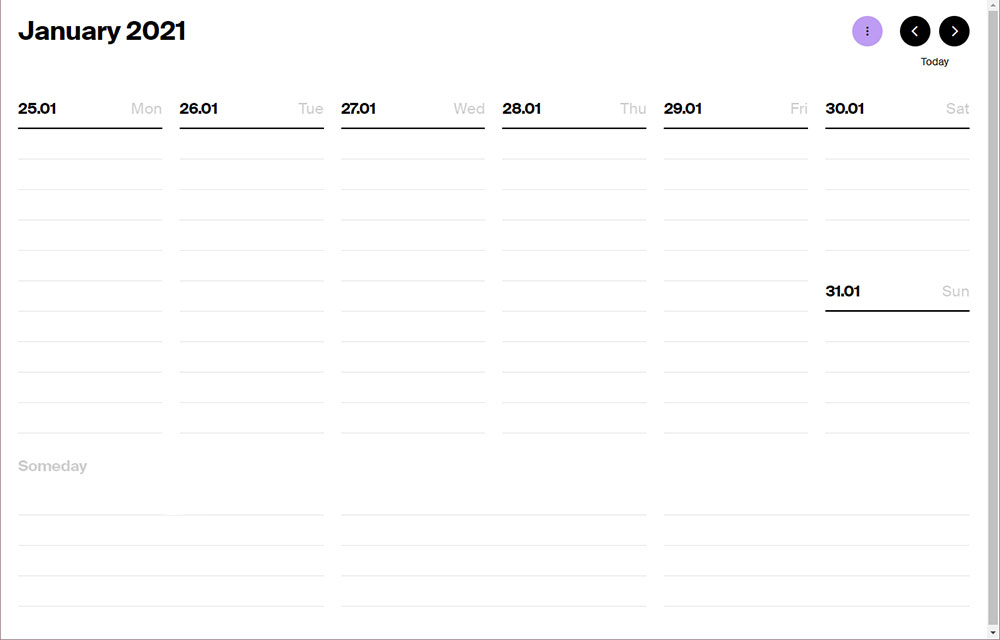 8. Automatically mute background noise during conference calls with Krisp.ai.
Krisp.ai is noise-cancelling software that mutes background noise on your end as well as other people's ends. There are toggles for background noise cancellation for both your microphone and your speaker. The software works with more than 600 different conferencing apps, and any microphone, headset, and speaker setup. It's free for 120 minutes per week. If you need more time, it's just $5 month.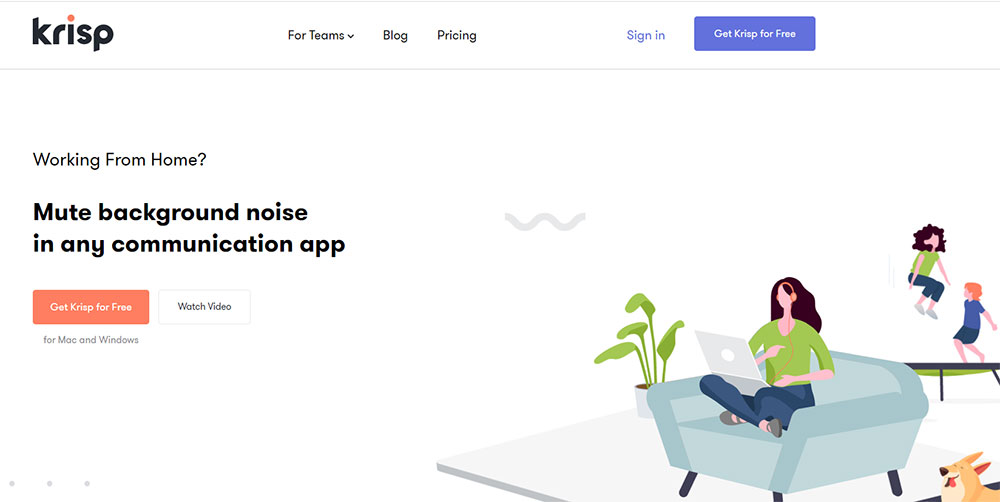 9. In your YouTube video, say what your topic is – including keywords – as the first thing in your video.
Why do this? Because you want to confirm that your video will answer the viewer's question. If you start by introducing yourself, there's a good chance your viewer will navigate away and find another video that will answer their question right off the bat – or at least confirm that the video will answer that question.
Even if your video title includes the topic, you should still confirm that your viewer will get their answer. Here are a couple sample openers:
"In this video, I'll show you how to [topic]. You'll learn [restate the topic]. Let me introduce myself first, and then we'll get to [topic]."
"You want to know about [topic], and I'm going to explain everything you need to know. We'll go over [subtopic], [subtopic], and [subtopic]. Let me introduce myself before we get going."
10. Use Ubersuggest to find the keywords your competitors are ranking for.
When you enter a URL into this tool, you'll get the rundown on keywords that site ranks for, keyword suggestions, content ideas, and backlink data. You can enter your own URL to get a snapshot of how well your content is doing, or you can enter a competitor's URL and see what they're ranking for. This gives you an idea of what other content areas your clients and prospects are interested in.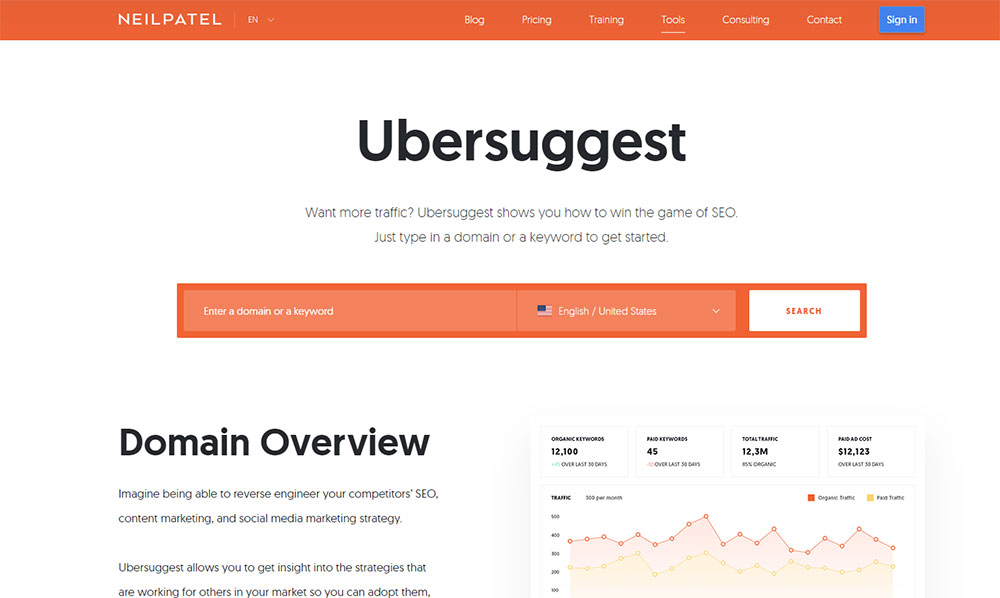 That's our list of 10 tips & tools for SEO, social media and more in 2021!
What are the tech tools, apps, or sanity-saving tips that have kept you afloat so far in 2021?  Tell us in the comments!
Enjoying Our Blog?
If so, please leave us a Google rating or review! It really helps others discover us and our content online.
Leave a Review
---