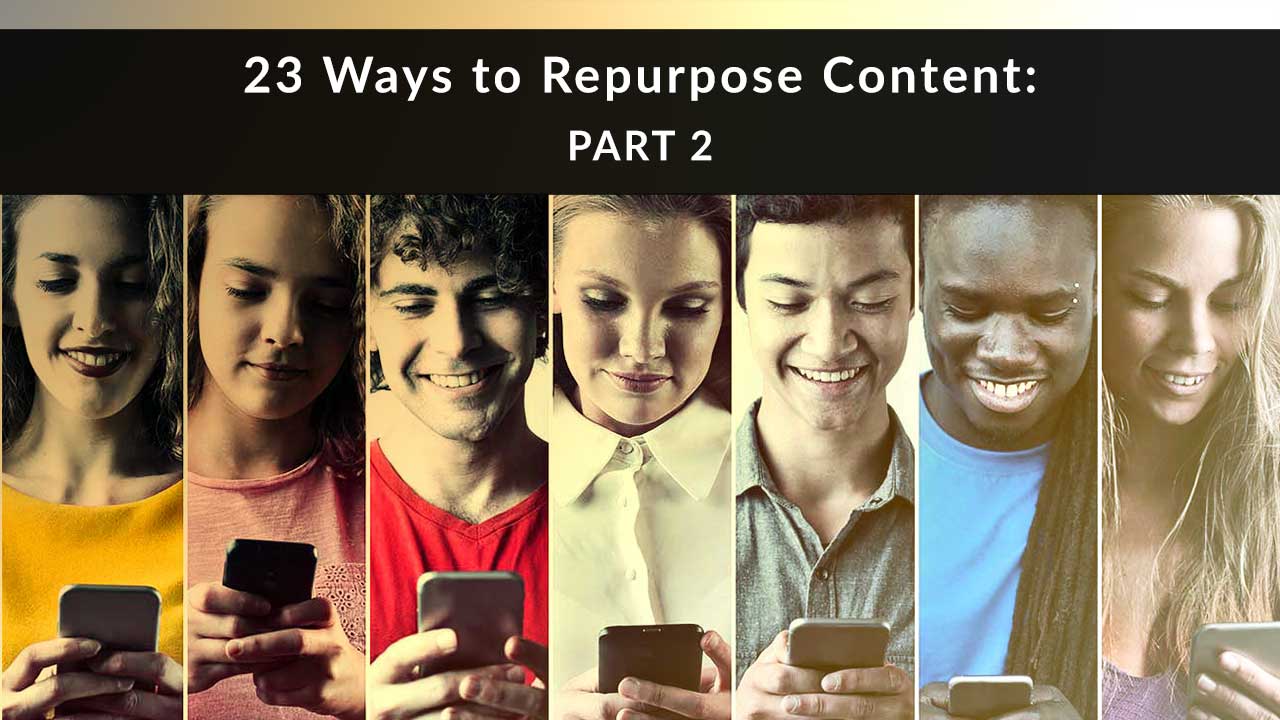 In a previous post, we covered our first 12 ways to repurpose content. In this post, we'll round out your options by bringing more audio and video into the mix. If you're not experienced with either, don't worry. Most of the tools we mention are free and easy to use.
As with the first post, don't worry about choosing your tactics yet. Just read through these ideas and let your mind wander. What sounds fun? What sounds do-able? In a follow-up post, we'll take all the ideas we've shared and create a few sample workflows, each with 2-4 ways to repurpose content.
---
No time to read? Watch our video overview:
---
Ways to Repurpose Content: This Time, Let's Start with Audio
The very first idea we shared in the previous post was for turning a piece of text content into audio content. Now, let's look at how you can take one piece of audio content and repurpose it several more ways.
13. Turn long-form audio into shorter clips and sound bites
Say you have an audio recording of a blog post, speech, or webinar. If you break it up into smaller bits, you get more mileage out of your content. Instead of dropping 30 minutes of a webinar on your prospects, you can trickle it out to them in easily digestible 5-10 minute segments.
But how do you slice and dice the actual audio file? It's as easy as hitting your delete button. There's a new audio and video editing tool called Descript that works like a word processor. Upload your audio, then use the auto-generated transcript to do your editing. When you edit the transcript, the software edits the audio accordingly. Magic!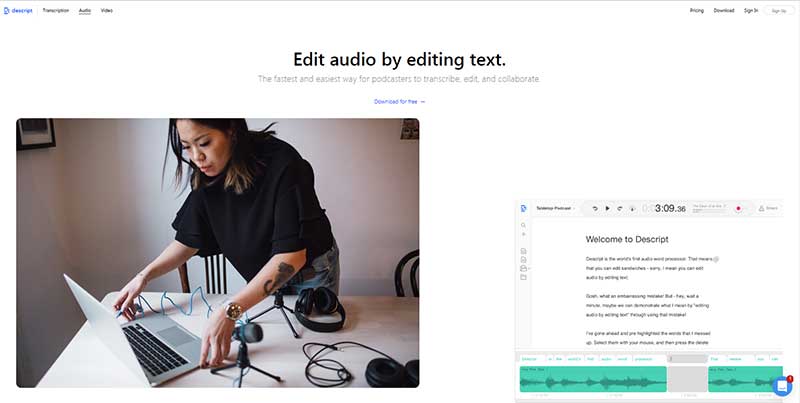 14. Enable voice comments on your website or blog
Did you know that software can expand your website's commenting capability to include voice, video, and more? If you make sure visitors know that you might use their submissions in a future video or audio clip, this user-generated content can help you repurpose your own existing audio content.
As you know, prospects tend to have similar questions about life insurance. You may even already have audio clips where you answer the most popular questions you get. If so, you can pair these recordings with the new audio or video questions you get from your website. These new Q&A clips can each become their own piece of audio/video content, or you can stitch them together to create a longer-form piece, like an asynchronous webinar.
Here are a couple of the voice commenting software solutions out there: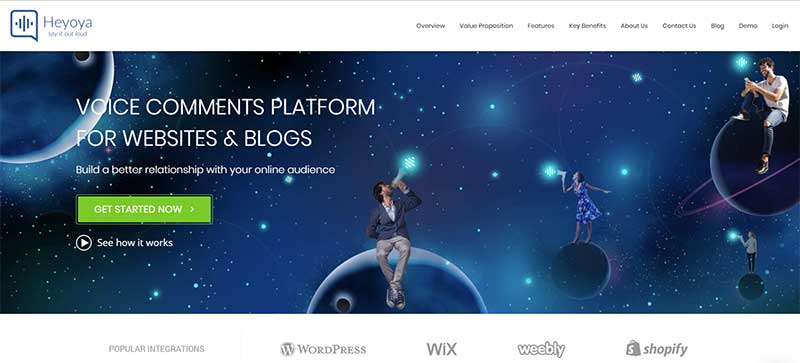 15. Upload your audio to SoundCloud
Not ready to commit to a podcast…but want to start including audio in your content mix? Whether you record your own audio or use text-to-speech (TTS), upload your finished product to SoundCloud. You'll get an easy way to embed those files on your website or share them on social media. With a free account, you can upload up to 3 hours of audio.
Listeners can follow users or a playlist on SoundCloud. If you upload multiple audio clips with a similar theme, consider creating a playlist for them ("Top 10 Questions about Life Insurance, Answered"). This is a great use for the segments or sound bites you created using idea 13 (above). When you create your SoundCloud account, don't forget to fill out your profile with a link to your website and/or quoter.
Here's what a SoundCloud user's page looks like – we're using the MDRT Podcast's page as an example. You see all that user's tracks, complete with options for reposting, sharing, liking, and more.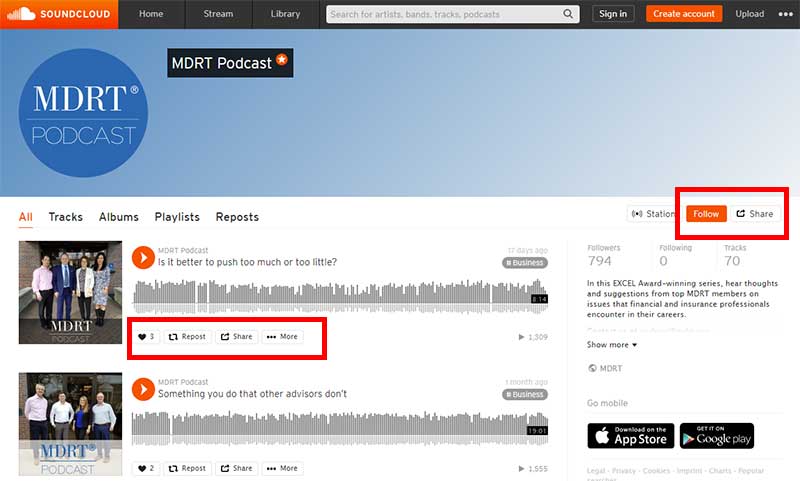 16. Create an audiogram to share on social media
When we're talking about social media, an "audiogram" is more than just a graph with your hearing test results. It's a quick audio clip combined with an image and a waveform to create an eye-catching interactive graphic. Here's one we spotted on Twitter from the host of the Inspired Money Podcast:
#InspiredMoney: Jonny Nastor, host of Hack the Entrepreneur, shares why he's unemployable and how to build an audience and different businesses. https://t.co/WCYdBnrUkq #entrepreneur #moneymindset #sethgodin #hacktheentrepreneur #money pic.twitter.com/NZTwn1OrJ5

— Andrew Wang (@RunnymedeCap) August 29, 2019
Pretty cool, right?
You can create audiograms for free using Headliner. Upload a brief audio clip and a graphic, and let the app do the rest. You can add captions, animations, and more. You can use the app to share your video straight to Instagram, Twitter, Facebook, YouTube, LinkedIn, or Snapchat…or download it and post whenever you want.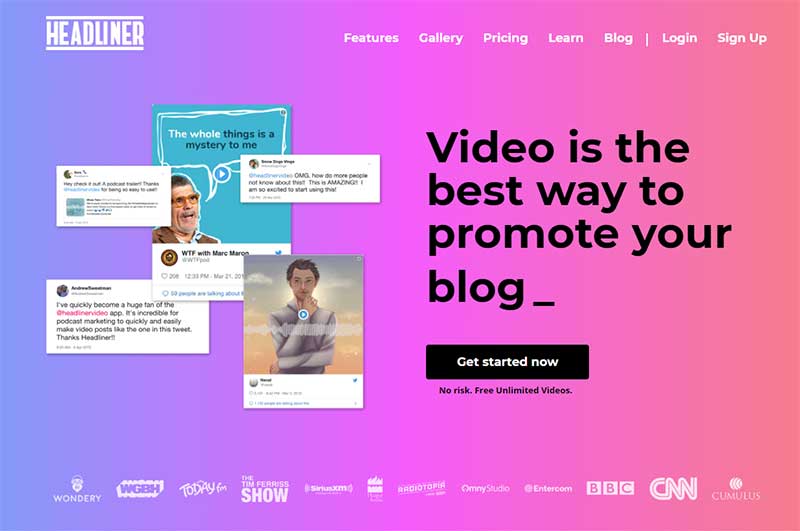 17. Turn audio into a podcast
You can turn audio clips of just about any length into a podcast. And don't think you have to commit to years upon years of podcasting. Many podcasts now are limited series, intended to cover a particular issue and that's it. You could make a 5-episode show or a 10-episode show, and have it stand alone. No ongoing production commitment!
Here are some easy-to-use tools that handle as much or as little of the process as you want to: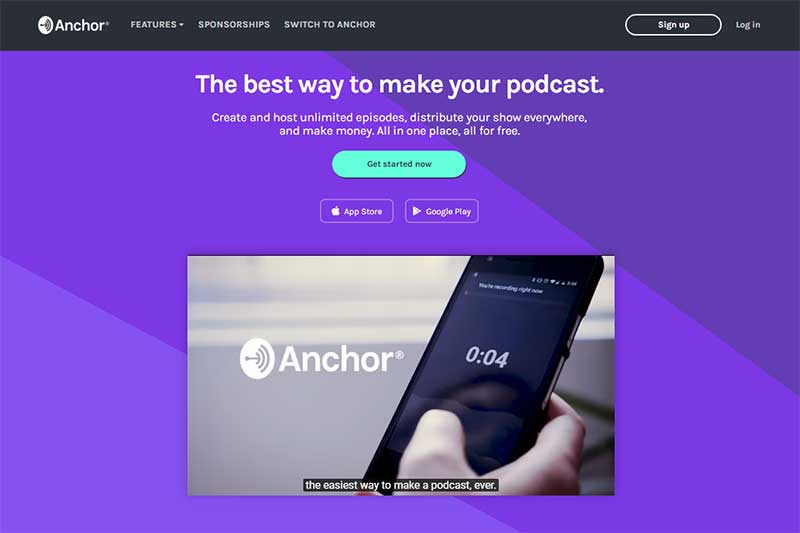 Ways to Repurpose Content: What about Video?
Okay, we've covered text and audio. But what about video? Let's start bringing more video into the mix, with solutions designed for audio-only and text-only content.
18. Turn audio into a simple still-image video
Have long-form audio but don't have a slide deck to go with it? Don't feel like making one? No problem! You can still turn that audio from a talk, speech, or webinar into a video. At a minimum, all you need is a still image to include as a background. Using the most basic photo editing software (usually included on your computer), you can pair that audio with still images and export to video. These programs can all get it done, no PowerPoint required:
Headliner (as described above)
Windows Movie Maker or Microsoft Photos
Apple iMovie
19. Turn text straight into video with Lumen5
You've seen us use Lumen5 on a weekly basis – that's how we create the summary videos at the top of our posts. If you're looking the fastest, easiest way to get more video content, this is definitely it. All you do is drop a URL with your existing content into the tool, and let it auto-generate a video slideshow. Let the AI pick the text, and then tweak to your heart's content. Use their provided content library to swap out images and videos, or upload your own. You can also add a music track from their library to make the video more engaging. In about 15 minutes, you can create a polished video that summarizes or teases your existing content.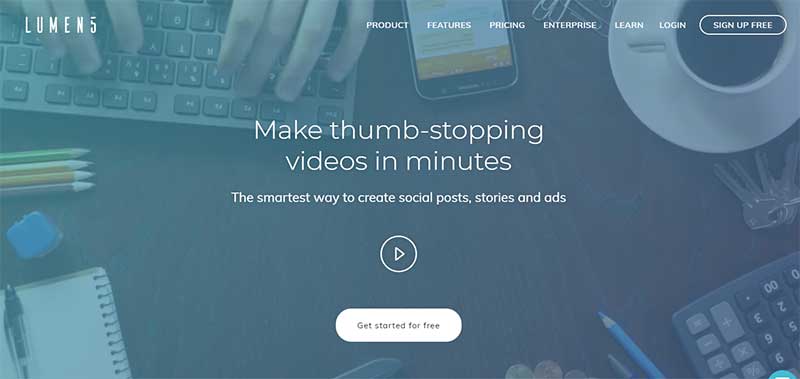 20. Do almost all of the above with Repurpose.io
We try to keep the paid services to a minimum around here, but sometimes the time you'll save is worth the price. If you want to double-down on audio content (or already have a podcast), check out Repurpose.io. It's a paid service that automatically creates videos from your podcasts and posts them to your connected social media accounts. It starts at $12/month to connect one podcast feed.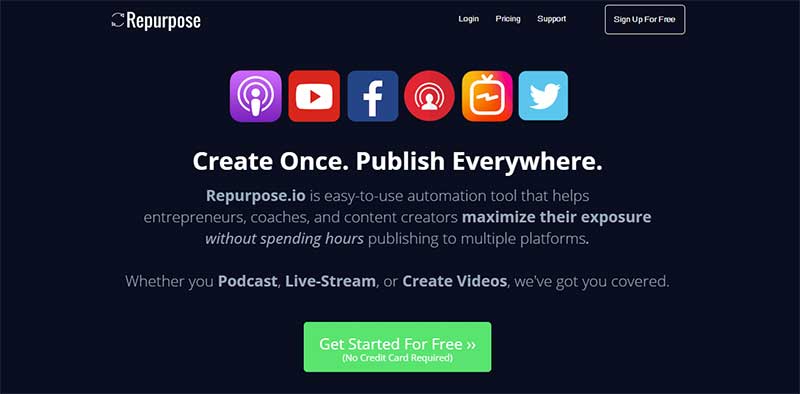 21. Turn your video into a webinar
If you have video from a talk, workshop, or previous webinar you did, you can repurpose it as an ongoing pre-recorded webinar. The trick here is to be honest and make sure participants know this is a webinar you did previously, but that you think they might find valuable. Tools like EasyWebinar and GoToWebinar can help you set up a pre-recorded webinar and track questions so you can get back to your webinar participants with the answer, even if it's not live. Keep in mind, these solutions can get pricey, but if webinars are your strength, you may get better mileage here than with other forms of repurposing.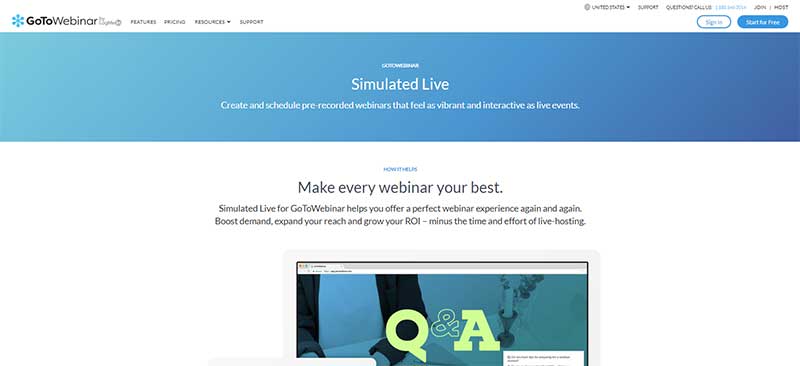 22. Have older videos of speaking engagements? Strip the audio for repurposing
You may have older videos of webinars or industry events where you spoke. Did you know you can strip the audio from those videos and repurpose it? The easiest way to do this will depend on where that video is stored.
If your video is already uploaded to YouTube: Use one of the many YouTube-to-MP3 converters available online. You can download an MP3 file in seconds. Google "YouTube to MP3" and you'll get plenty of results. Here's the top result, YTMP3.cc.

If your video is on your computer: Unless you're keen on uploading that video to one of the converters mentioned above, it's best to strip audio using software on your computer. Audacity and VLC Media Player can do it for Windows, while QuickTime can do it on a Mac.
23. Add automatic captions to your YouTube videos
Want an SEO boost from every video you publish to YouTube? Create a transcript. Sure, you created an SEO-friendly title and description. But YouTube (and Google) have no way to crawl the audio content in a video. To make sure these search engines know what the "meat" of your video is about, you have to tell them.
So what's the best way to do that? YouTube automatic captioning. Assuming your video's sound quality is good enough and only one speaker talks at a time, YouTube will take a crack at captioning your video. Then you can tweak those captions to make sure they're correct. Your viewers can then toggle the captions on or off as they like. In addition to being great for increased user accessibility, they'll also help with SEO. Click here for full instructions.
That's part two of our big list of 23 ways to repurpose content!
Phew! That's a lot of repurposing. But remember…no one does all of these. Next time, we'll go through some sample workflows that combine several approaches and tools to create a simple routine that doesn't take over your life.
---