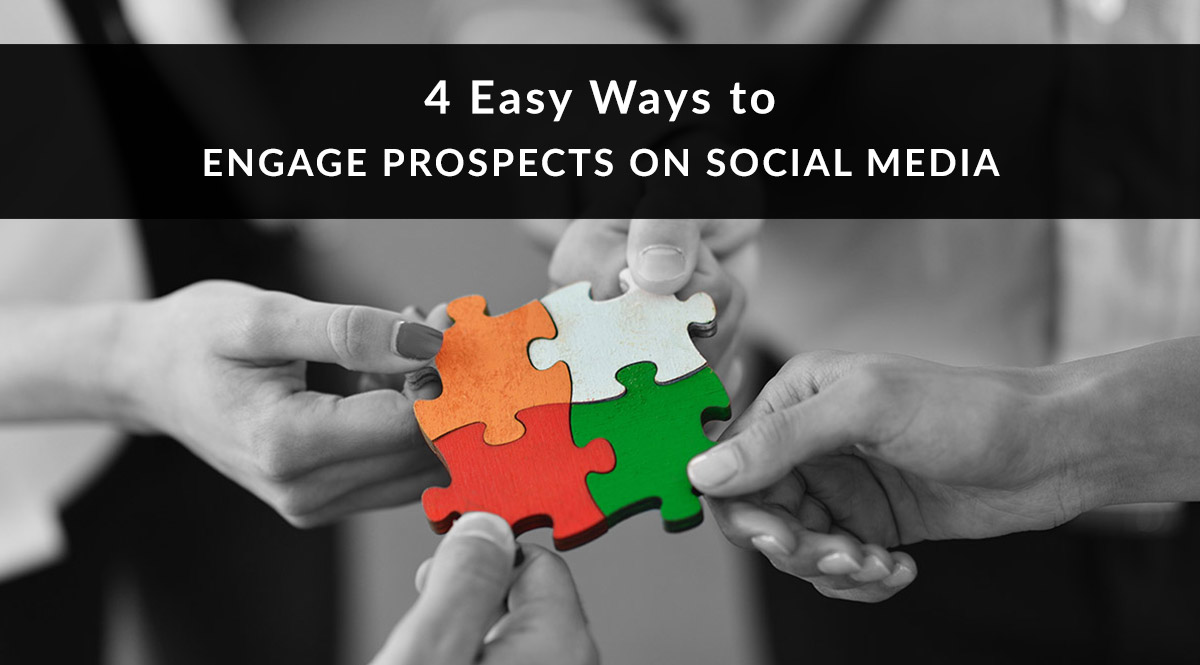 Looking for easy ways to engage prospects on social media? Here are four ways you can tweak your posting strategy to shake things up! Even better? None of them cost a dime.
1: Make It Personal
Turn ho-hum article sharing into an exercise in grabbing a prospect's attention. If you're sharing an article on retirement, for example, don't settle for using the article's headline. A busy mom waiting to pick up her kids at school probably won't click something titled "Three Great Retirement Saving Strategies." It may be educational, but it's not very enticing.
Instead, introduce the article with a bang. How can you grab their attention in less than 3 seconds? Don't be afraid to show your personality. Use real language – no jargon, ever. Here are a few ways to think about reframing your introductions:
Be brief. In ten words or less, how will this article change their lives? For example, "Retire rich in 10 years – no gimmicks."
Start with a teaser. If the article is about saving money, retirement, etc., list the amazing things they could be doing if they use the strategy in the article. For example: "Always wanted to go on a Caribbean cruise? Use these 10 ways to save $2K per year, and you're there."
Be time-sensitive. Who is your target audience? What are they doing right now? You can grab their attention by calling out what they're doing…and suggesting an alternative. For example: "Waiting for the kids to get out of school? Use the next 3 min to find out how to…" or "Browsing Netflix again tonight? Watch this documentary on the financial crisis and find out how to…"
2: Use Popular Day-Specific Hashtags
There's a reason that using particular hashtags on their designated days has been a trend for years. #MondayMotivation never gets old, does it? That's because people always need help and encouragement. Don't be afraid to pick up a theme and run with it, especially if you can share something uplifting or funny (like #ThrowbackThursday pics).
Don't be afraid to get creative with your posts. For example, if you're tired of posting old photos of yourself on Thursdays, post old pictures of your house, your pets, your hometown, your favorite sports teams, or your favorite places.
Not sure what to post? You can always retweet other posts. We recently retweeted a #MondayMotivation post from Protective.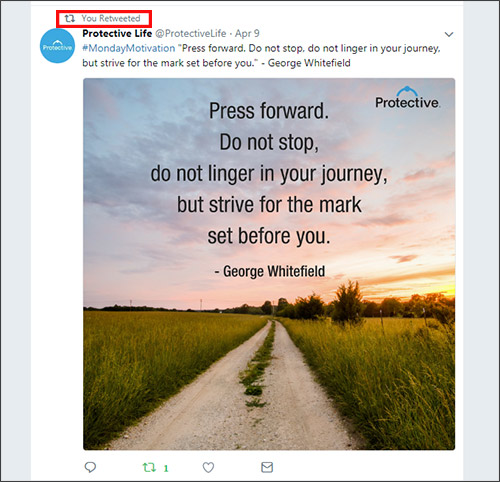 3: Share Your Favorite Quotes in Text & Video
Much like the day-specific hashtags, people love inspiring quotes. Better yet, they love inspiring video clips. Spend an hour a week browsing YouTube for speeches, clips, or compilations from your favorite inspiring people. From Steve Jobs to Stephen Hawking, from Elizabeth Gilbert to LeBron James, you can find tons of clips of instantly recognizable people who will resonate with your clients and prospects.
TIP: Save these clips in a private playlist on YouTube, making it super easy to come back later and find one to share. When you share, pull out your favorite phrase or sentence and include it in your post.
To create a private playlist, find the first video you want to add. Click the "Add to" icon beneath the video (it looks like three lines with a plus sign).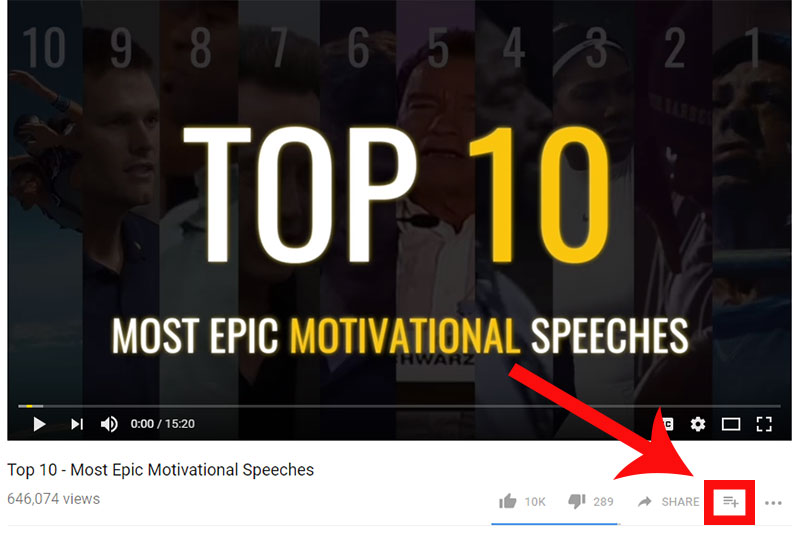 Create a new playlist for your sharable videos.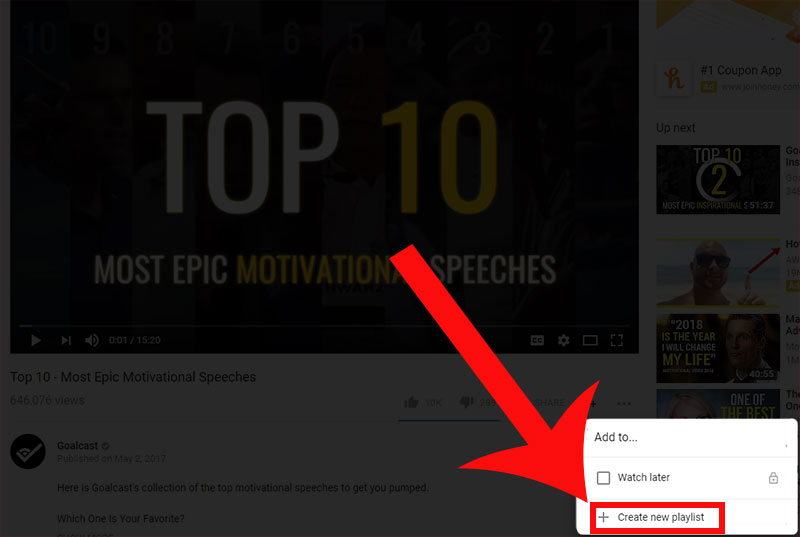 Name your playlist, set the privacy to "Private," then click "Create."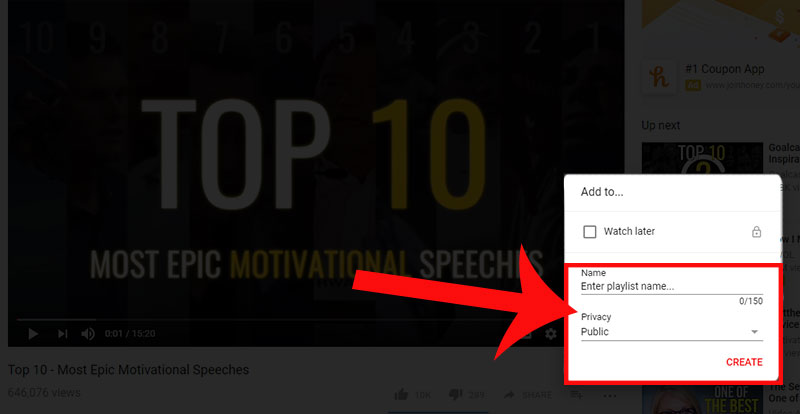 When it's time to share, you can find your playlist in the "Library" section of your YouTube account.

4. Ask a Question
It sounds obvious, but this is the key to starting a conversation. It's also a good trust-builder. The trick is to start by asking "safe" questions – no politics, religion, or (to start with) insurance or finance. Instead, ask people what they did over the weekend, which sports team they're rooting for, what's the last good movie they saw, what's hot on Netflix right now…you get the idea.
But what should you ask about? There are several fast, easy ways to scan the latest trending topics:
Google Trends - a list of currently trending searches
Feedly - use this news and blog aggregator to browse topics you're interested in, as well as trending topics
Twitter - the "Trends for You" listings contains hashtags trending right now. On desktop, these will be in a column to the left of your news feed. On mobile, tap the search icon and look below the search box.
Bookmark these sites so you can refer back to them when it's time to post.
That's our look at easy ways to engage prospects on social media!
What's your favorite strategy for engaging clients on Facebook or LinkedIn? Or do you have better luck on a different platform? Tell us in the comments!
---