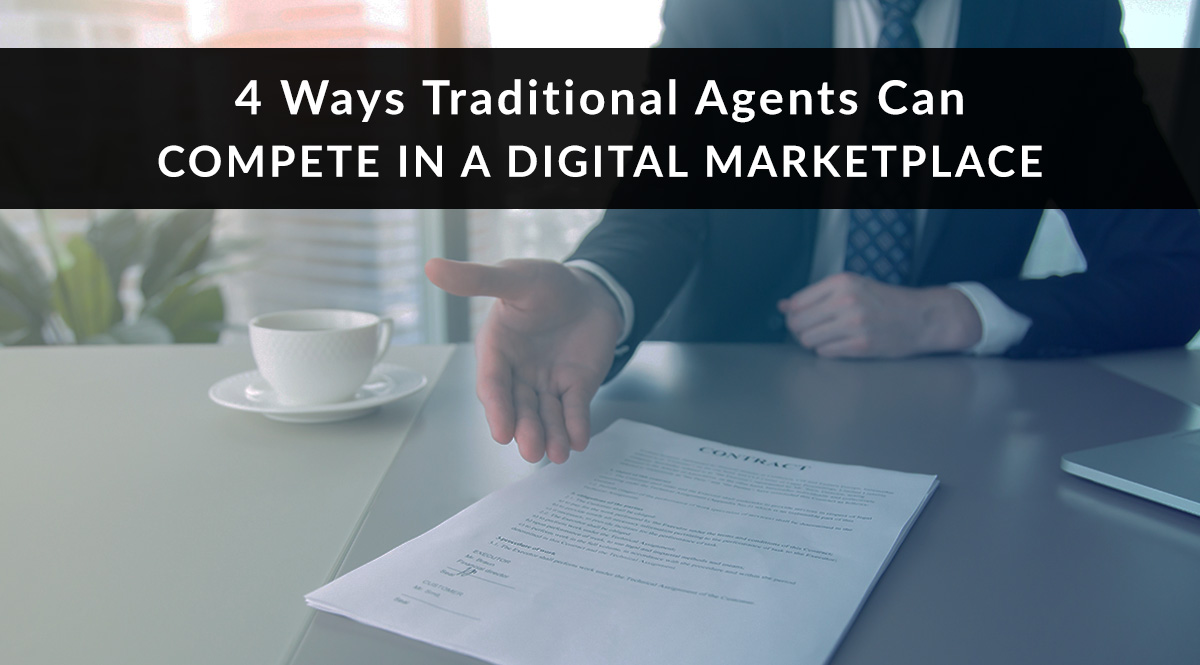 In 2015, Forrester analyst Ellen Carney was quoted in The New York Times as predicting that 25% of insurance brokers and agencies could easily vanish from the marketplace. Her prediction was based on the rise of technology start-ups interested in the insurance industry. At the time, Google Compare looked like a viable threat to the established methods of buying and selling insurance.
As you probably know, Google Compare ceased operations in 2016…and maybe you were one of the agents who breathed a sigh of relief. But that first wave of potential disruption happened before the rise of in-home and in-vehicle A.I. in the form of Siri, Amazon Echo, and Google Now. Now, there's a new way to combine insurance and the technology our prospects and clients are using every day.
Ellen Carney revisited this issue in a recent podcast episode, and she had some interesting insights and one fantastic idea on how agents and agencies can compete in a crowded (and increasingly digital) marketplace. The best thing about it? This advice is tailor-made for traditional agents who prefer doing business face-to-face.
Our Challenges
Before we tell you what Ellen's fantastic idea is, we'll summarize her views on the state of the industry.
Here's what she sees as our industry's biggest challenges:
Creating a customer experience that's on par with what they already get from companies like banks and airlines. Right now, customers can download these companies' apps, tweet for instant customer service, and get instant replies. In their minds, there's no difference between a bank and an insurance company. They won't understand why we can't offer the same immediate level of service.
Non-traditional providers anxious to control client access. Consumers spend a great deal of time online in just a few apps – Google, Amazon, and Apple to name a few. Is it any accident that these three companies offer virtual assistants? Is it a coincidence that these companies and their products are the ones included in the new smart-home systems? Once the Internet of Things (IoT) includes a consumer's home, car, and entertainment choices, how likely is it they'll leave that network to do something like buy an insurance policy? Carriers are going to lose the front-end of the consumer experience to these apps due to their growing control over search. Being on the first page of Google isn't going to help if a consumer asks Google Now to get them a quote for life insurance. Google Now is going to deliver a quote from the carrier or agency they've partnered with, and that consumer may never actually go online to get a quote at all.
Non-traditional providers anxious to compete with existing carriers, agents, and agencies. This is similar to the disruption mentioned above. Not only do we face potential competition from Google, Amazon, and Apple, but there are plenty of insurance-specific tech startups waiting in the wings. What happens if they partner with the big names in search and A.I. as exclusive provider partners? If you're wondering who these startups are, check out the insurance leaderboard on Angel.co, a site that tracks companies and investors by industry.

Our Solutions
The challenges above make it sound like agents aren't needed in the new insurance marketplace. That's not the case at all, and Forrester has the research to prove it.
In a survey, they asked a group of 18-24-year-olds to name the most common thing they've done to interact with an insurance company in the last 90 days. The number one answer? Looking for an agent. You might think that millennials would shop entirely online, but that's not what's happening. These first-time buyers already see the value in having an agent they can talk to in order to get their questions answered.
Your challenge is to apply the three suggestions below to be as competitive as possible in the new digital marketplace.

#1: Offer a Wide Variety of Products & Carriers
Based on the survey results above, we know millennials need someone to talk to about insurance. It's up to you as the agent to be familiar with the carriers and products that may meet their needs.
Ellen Carney used an example from the world of car insurance to illustrate this point. She noted that many agents don't want to sell telematics insurance – policies that apply a discount based on data from a tracking device. Many agents don't understand the technology and don't want to deal with it. But a younger customer is very likely to ask about discounts for installing a tracking device, especially if saving money is their top priority. They may be comfortable with some level of tracking, since many of their mobile devices and apps already use geotargeting.
As an agent, it's always in your best interest to offer a variety of products and carriers. Here are a few questions to ask to make sure you're ready to meet the needs of a wide variety of clients and prospects:
Do you consistently recommend the same carriers and products out of habit?
Have you been keeping up with new product releases from the carriers?
Do you offer non-med and final expense products?
Can you recommend low-cost term policies for millennials just starting out?
Do you pitch return of premium polices for prospects who aren't sure about spending the money?
Are you familiar with new programs like John Hancock's Vitality, which offers consumer incentives for healthier habits?
If you've been focused on a bread-and-butter product, consider devoting time to researching new products and carriers.
Need a recommendation on where to start? Give us a call at 800-823-4852 and ask to speak to a brokerage manager. We're happy to tell you what's been working for us.

#2: Make Your Office Millennial-Friendly
Let's get back to those survey results above. Imagine a millennial client walks into your office. What kind of experience would he or she have? How does that experience compare to an online quote shop? For a younger client, there will always be an alternative solution available online. While they respect and want your advice, you're still competing with a faster, easier way to get that coverage. To you, a millennial may represent a small policy with a small commission. That doesn't mean they won't buy more coverage later…or come to you when they start a business, or inherit their parents' wealth. It's worth building that relationship now to prove the value of what we do.
Here are a few questions to consider regarding your millennial prospects and clients:
Can they reach you by email to ask questions?
Can you text them a reminder about their appointment?
Could you offer alternate meeting times and methods, like Saturday office hours or web conferencing?
Do you have brochures, eBooks, and other marketing materials they can take away and study on their own time? Do those brochures reflect their questions and concerns?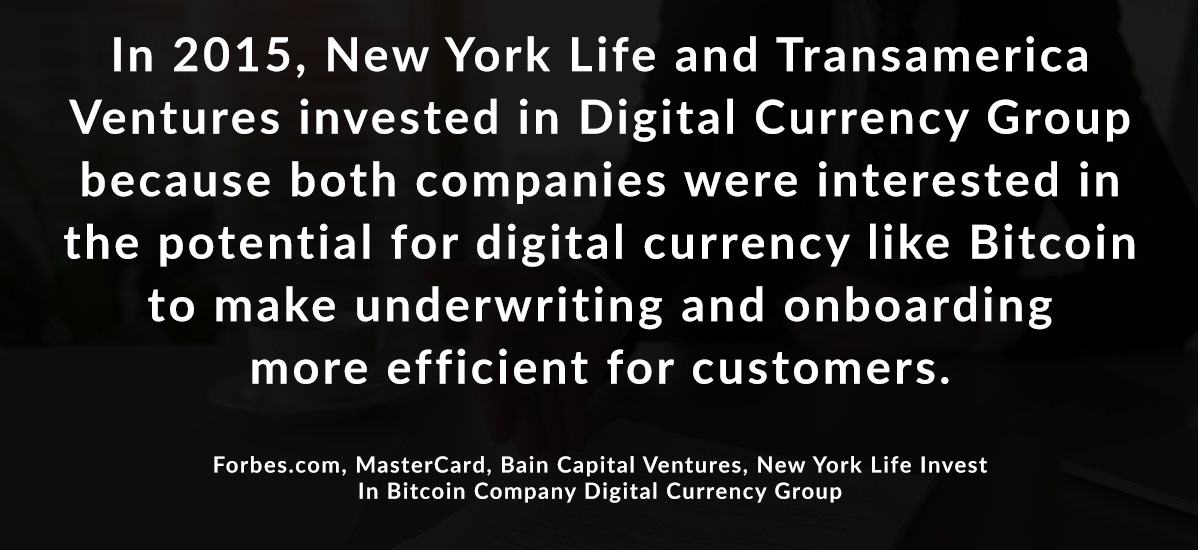 #3: Become the "Geek Squad"
Technology has turned us all into students. We're always learning how to use a new app or device, and your clients are no exception. Ellen's suggestion is to embrace this change and become a resource for your clients – like Best Buy's Geek Squad or Apple's Genius Bar for insurance and financial information.
For example, you could hold an informational session for clients and prospects on how to manage their policies on a smartphone or iPad. Do they know which apps to use? Do they know how to install them and create a login, if they don't have one already? Imagine how comforting it would be for them to have someone to show them how to download a carrier app, create a login, and file a claim. You could also bookmark your website in their browser and show them how to get a hold of you via chat or using an online appointment system.

#4: Bundle Services to Provide Greater Value
A related idea is to "bundle" services. When someone buys life insurance, what else do they need to know? Should they have a living will? Do they have a retirement plan? Do they also need disability insurance? What materials can you provide to help them with these tasks? Keep in mind that the best materials, in this case, might be your colleagues. You could also recommend any financial apps that you or your family members use, and help attendees get them installed and working during your session.
This "bundling" strategy has a Forrester survey to back it up. They surveyed people who bought homeowners insurance, and found that 30% of male heads-of-household with kids under 18 wanted to buy services to maintain their home through their insurance company. We're not in the homeowner's insurance business, but the survey results prove that buyers are motivated to multi-task. Our buyers have committed time and energy to life insurance – what else can you do for them while they're interested and motivated?

Understand the Purpose of Technology
Whether you want to become an insurance version of the Geek Squad or not, it's important to figure out how to incorporate technology into your business. Maybe that particular idea isn't right for you. What else can you do to better serve your clients? There's a long list of startups trying to answer that question right now.
As a traditional agent, we know you'd rather do business face-to-face. The idea of a Facebook page with a chatbot automatically answering client questions probably freaks you out, and that's okay. We're not saying you should adopt every tech fad that comes along.
What you should do instead is consider what that technology was built to achieve.
Chatbots, for example, are there to answer a customer's easy questions as quickly as possible. How could you achieve something similar? For example, if your customer calls you after hours, your voicemail could replicate the function of a chatbot. When are you open next? Is there another way to get a hold of you in the meantime? Can they get answers to common questions on the FAQ page of your website? If so, a simple voicemail greeting can deliver all this information, no chatbot needed. Small changes implemented with your clients in mind can make a big difference when you're competing in a crowded digital marketplace.
What are your best tips for traditional agents competing in a crowded marketplace?
---