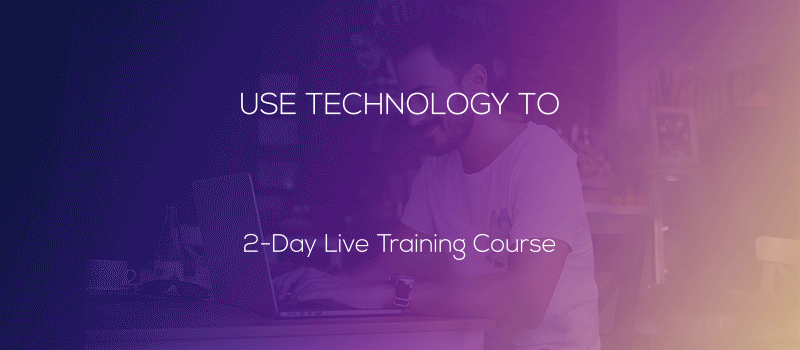 UPDATE: Session Two is now full and we've closed registration. If you didn't get a chance to sign up, click here to fill out our interest form. We'll be in touch when the next session is scheduled. Thanks for your interest in the Advanced Sales Academy!
Our first session was a success, but we know some of you weren't able to attend. If you missed the first session or want to make sure this course is right for you before enrolling, now's your chance. Check out the video from session one:
Session Two: SOLD OUT!
DATE: May 18 - 19, 2017
PLACE: Pinney Insurance, Roseville, CA
ADMISSION: $2,500
FREE food & lodging – a $500 value
FREE one-year subscription to Insureio at the Standard level – a $600 value
FREE qualified life insurance leads – 20 leads from the Insureio Marketplace – a $500 value
BONUS One year of monthly mentor calls, one hour per month for 12 months. You won't forget what you've learned or lose steam once you get home. Use these calls to ask specific questions, set long-term goals, brainstorm marketing ideas, and more.
BONUS Your course handbook is a digital agency in a box - 100+ pages chock-full of tips, scripts, workflows, outlines, and more.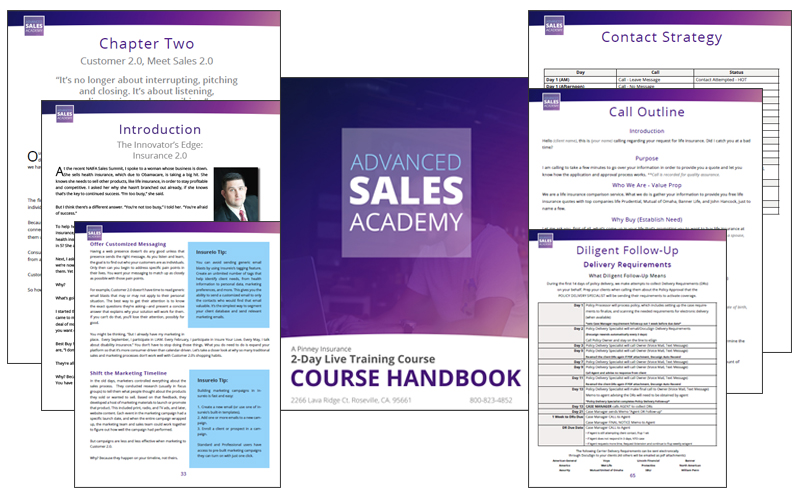 What We'll Cover
As always, we're focused on helping you streamline your workflow using technology. Here's what we'll go over:
Lead management process: urgency of contact and follow-up

Contact Strategy
Diligent Follow-Up: A-Team
Diligent Follow-Up: App Recovery
Diligent Follow-Up: Missing Forms/Information

Compelling sales scripts and objection-handling techniques
Defining and differentiating your value proposition
Effective quoting and product positioning

E-Signature Availability
Underwriting Guidelines
Sagicor Accelewriting

Daily best practice workflow: where and when to focus
Direct sales metrics: goals and benchmarking
Save My Seat
Feedback from Session One
After the course, we asked our participants to give us anonymous feedback so we knew what worked and what we could do better. Here's what they told us:
"Content was great."
"I did not know what to expect, and was pleasantly surprised by the candor and honesty, plus the helpful spirit of everyone there at Pinney."
"I particularly like the fact that you are scheduling monthly follow-up calls for the next year. Thank you!"
Best of all, when we asked how likely they were to use the tools, system, and techniques shown in the course, we received a unanimous "very likely" - and we want to teach you the same system they're using right now!
Save My Seat
Eligibility Requirements
We do have a few minimum requirements in order to enroll:
Licensed for at least 3 years
Licensed in at least 2 states
Clean background / VectorOne
Ability to be contracted with at least one of the carriers shown below, or another of the carriers we work with
If you qualify and want to attend, enroll now! Space is limited, and enrollment will be strictly capped to ensure students have the best experience possible.
We hope to see you there!
Save My Seat
Sponsored in part by:

---