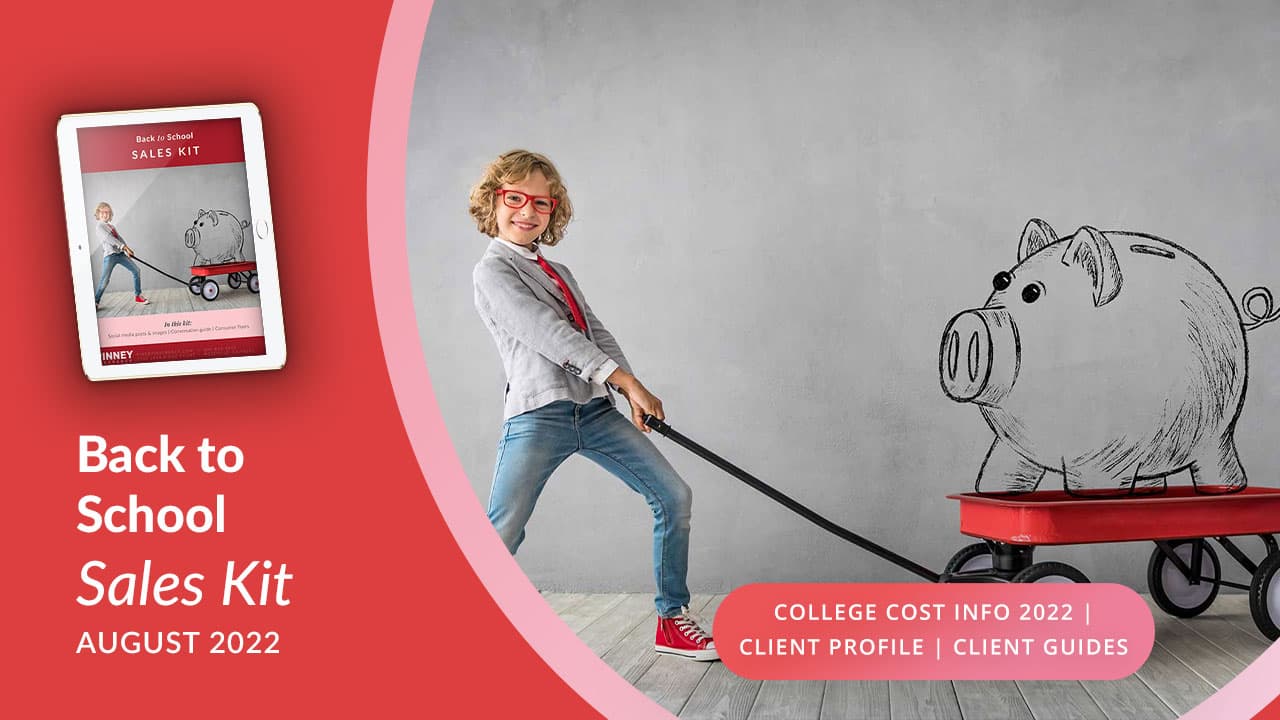 Our August 2022 sales kit is all about helping your clients see how permanent life insurance works as a source of college funding.
If your clients have kids, they've probably heard of college savings vehicles like 529 plans and Coverdell accounts. But do they know permanent life insurance offers cash value to help with those tuition payments down the road? Now's the time to spread the word...especially among your clients and prospects with young kids.
What's in the Kit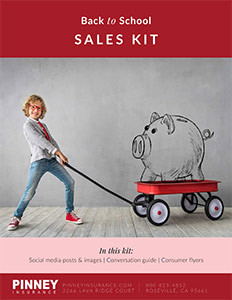 Our FREE 90-page kit includes:
3 pages of social media posts & images
27-page article with comprehensive state-by-state data on the average cost of college in 2022
24-page consumer guide on paying for college
8-page producer guide to college funding with permanent life insurance
2-page case study on college funding with permanent life insurance
1-page client profile worksheet
4-page client brochure on using life insurance to help pay for college
2-page consumer-facing article on using whole life to supplement college savings
3-page article from Parents.com on using life insurance to pay for college
14-page big-picture guide to education funding
Get the Kit
How to Use This Month's Sales Kit
This month's kit includes everything you need to get the conversation started. Download the images in the front of the kit, and post them on your social media with any of the text we've provided. You'll find rectangular, square, and vertical images to suit your favorite network and post type. You can also pull tons of statistics to share from the article that includes comprehensive data on current college costs. Share these figures in an email or a webinar - however you prefer to get this information to clients. If you're curious, the average cost of college has more than doubled in the past 22 years - currently $25,487 for one year of a public 4-year institution with in-state tuition. Yikes!
Get the Kit
Insureio Subscribers: Use Our August Email Marketing Campaign
Are you an Insureio subscriber? If so, you have access to a pre-written marketing campaign for August. It includes five emails for your clients and prospects, pre-scheduled for delivery throughout the month. These five emails focus on the big picture of life insurance as a way to help pay for college. They cover topics like life insurance vs. traditional education savings plans, how life insurance can help your child qualify for federal student aid, and how life insurance can help your child mitigate or avoid crushing student loan debt.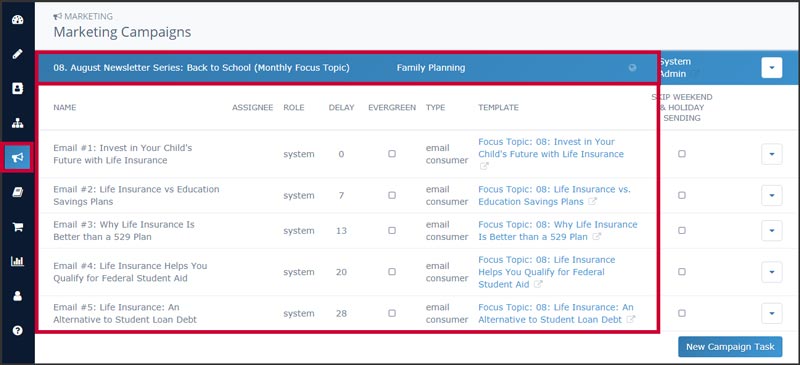 To preview the campaign:
From your left-hand nav menu in Insureio, hover over Marketing and then click Marketing Campaigns.
Scroll down and click August Newsletter Series: Back to School (Monthly Focus Topic). You'll see the list of pre-scheduled emails. To see what a template looks like, click any of the blue template title links. The template will open up in a new browser tab.
Want to learn more about Insureio marketing campaigns and how to enroll your clients and prospects? Click here to visit the tutorial in the Insureio Academy.
Download Our August 2022 Sales Kit Now!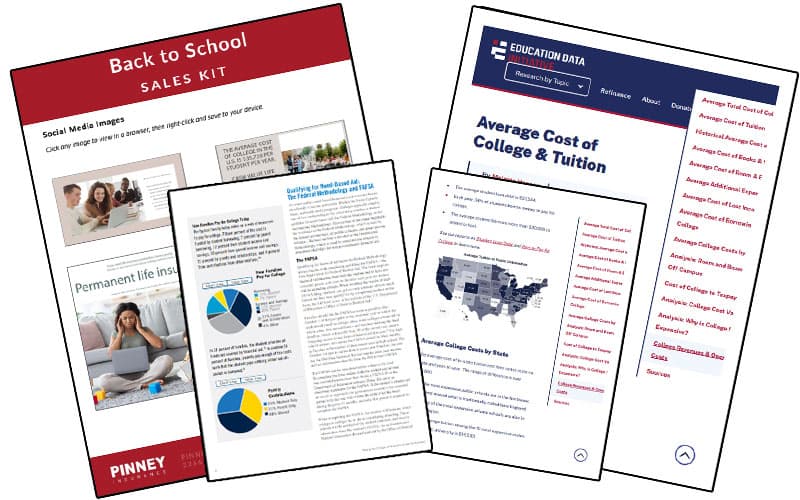 Enjoying Our Blog?
If so, please leave us a Google rating or review! It really helps others discover us and our content online.
Leave a Review
---