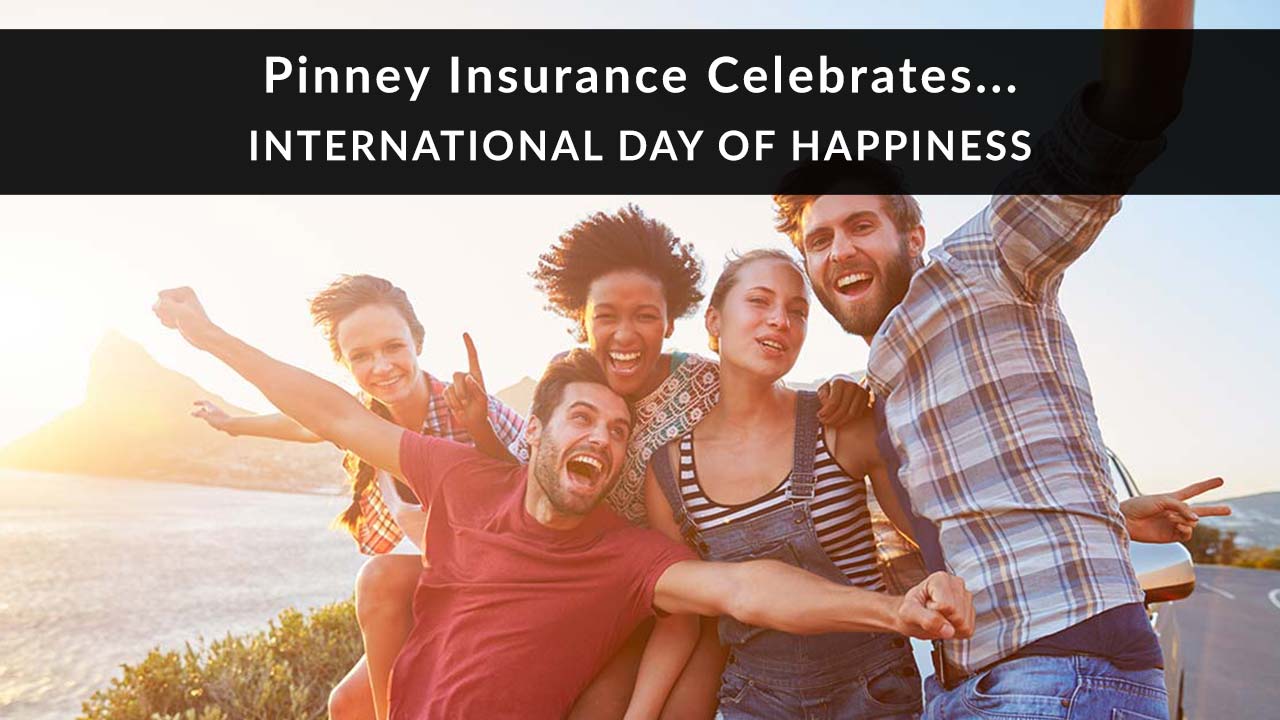 What was the last thing you did to make someone else happy? Or how did someone else make you happy?
Today's the day to talk about it, because March 20 is the International Day of Happiness. Never heard of it? That's okay – it's a relatively recent invention. The United Nations created this holiday in 2013 to build awareness about the importance of happiness. They were inspired by the country of Bhutan, which created a measurement called GNH – gross national happiness.
It sounds simple, doesn't it?
But we don't often think about how being happy helps our work, our mental health, and our physical health. So if we all do one small thing per day to make someone else happy, everyone gets not only happier, but healthier, too.
How We're Celebrating
We created our very own Happiness Wall and asked all our employees to contribute. The idea for the Happiness Wall comes from Live Happy, a movement celebrating and raising awareness about the need for global happiness. Every March, they encourage people to practice #HappyActs and help create Happiness Walls around the globe.
So that's exactly what we did.
Each note on our wall is a way someone in this building is committing to share happiness.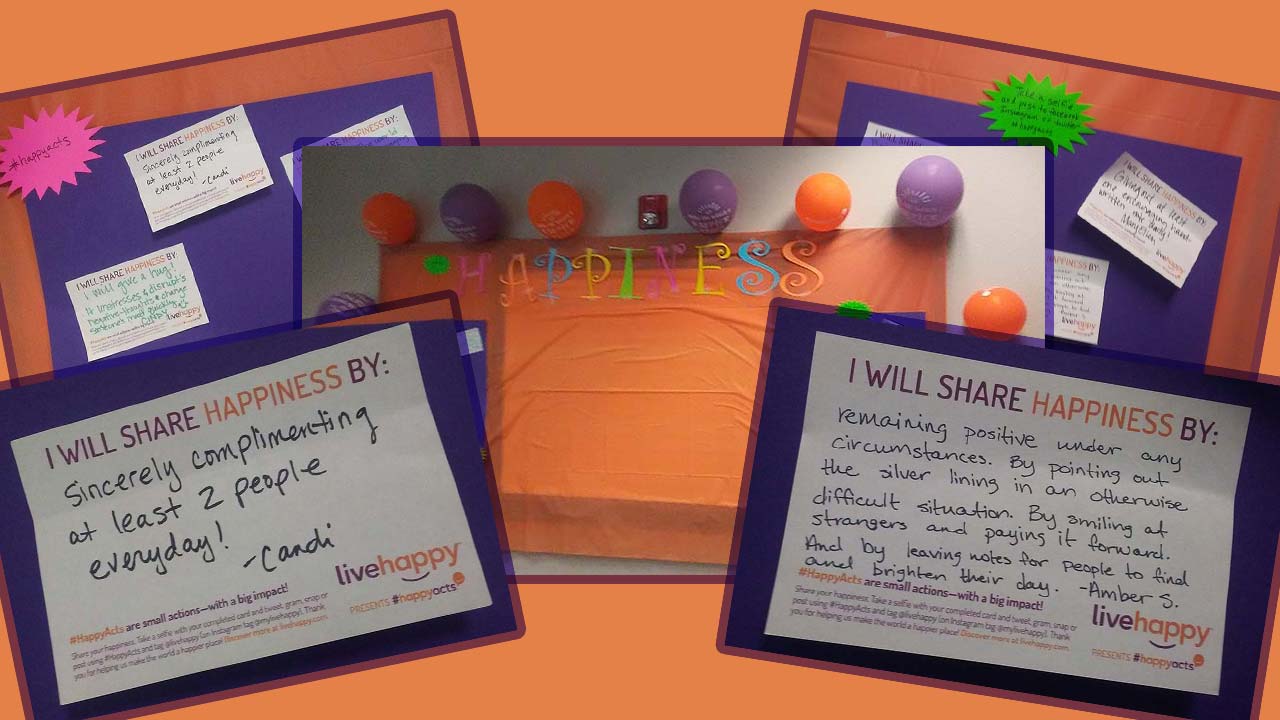 Let's look at a few specific examples: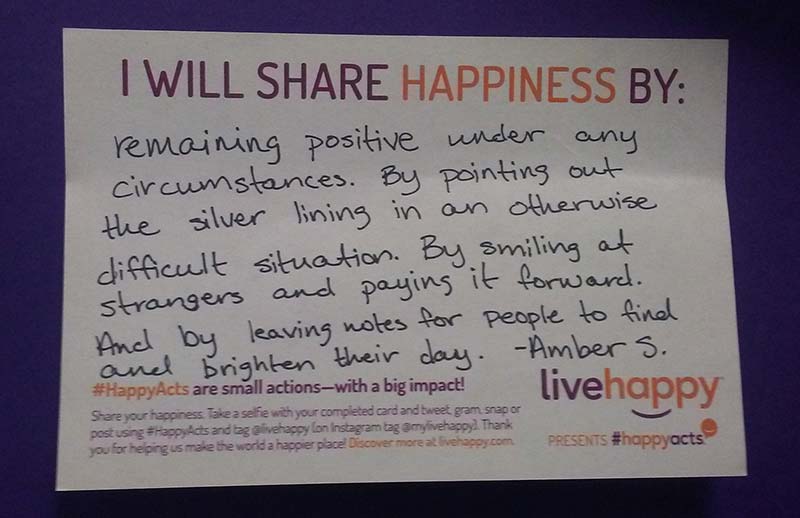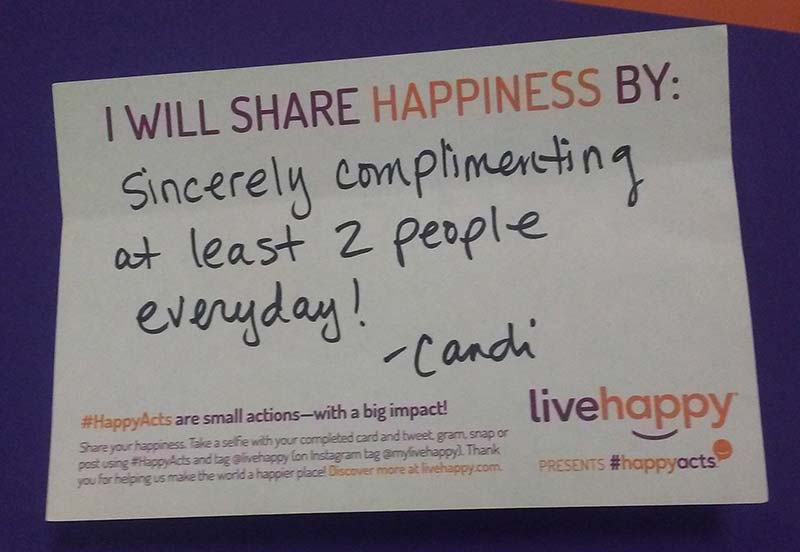 You guys, these are amazing.
And because food makes just about everyone happy, we're having a potluck lunch to bring us all together.
But we're not the only ones doing something to raise the global happiness quotient today. There are more than 1,000 Happiness Walls worldwide, a campaign started by the Live Happy movement. Click here to check out more Happiness Walls and find the one nearest you.
How Happiness Affects Your Health
Research shows that happiness and positive emotions have a beneficial effect on your health, longevity, personal relationships, creativity, and work satisfaction. The happier you are, the longer you're likely to live!
But don't take our word for it.
During a 20-year study of more than 6,000 people, Professor Laura Kubzansky of the Harvard School of Public Health found that happiness – enthusiasm, engagement, hopefulness, - helped reduced risk of coronary disease. A positive attitude can also help you avoid and manage conditions like heart attacks, strokes, diabetes, and depression.
Here are a few more benefits scientifically linked to happiness, from Berkeley's Greater Good Science Center:
Lower heart rate. A 2005 study found that that happy people had a lower heart rate than less happy people – three years later, the happy people's hearts were about six beats slower per minute!
Lower cortisol levels. Happy participants of the above study also had 23% lower cortisol (stress hormone) levels than the least happy person in the study.
Better resistance to colds. A 2003 study found that people who feel more positive emotions are less likely to get a cold, even after being exposed to the virus.
The science behind happiness, positive psychology, provides real world ways we can lead more fulfilling lives and help others do the same.
Want to Learn More?
Live Happy has a ton of information about happiness – how to share it, and how good it is for your body and mind. They have a magazine, podcast, website, and more.
Use the hashtag #HappyActs on social media
Visit the website: happyacts.org
Listen to the Live Happy Now podcast – recent guests include Laird Hamilton, Gretchen Rubin, and Daniel Pink: https://www.livehappy.com/podcast
How are you celebrating International Day of Happiness?
Tell us in the comments! Better yet, show us on social media.
---