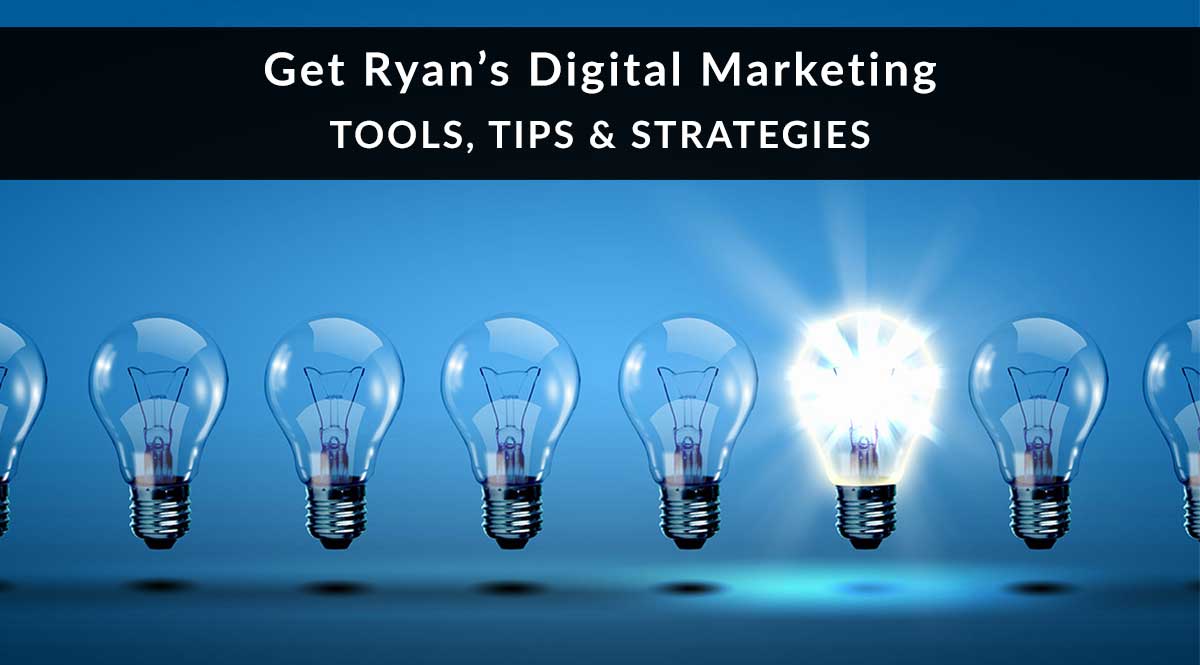 It's no secret that top producers use technology to sell more and earn more. Insurance Forums recently interviewed our own Ryan Pinney and a Pinney Brokerage Director about digital marketing, their tips and tricks, and the pitfalls they've learned to avoid. Whether you're getting started in digital marketing or have mastered the basics and want to take it to the next level, Ryan and our Brokerage Director have some great ways to further incorporate technology into your marketing strategy.
Click to read the full interview here, or browse the highlights below.
Getting Started
Consumers need to see content, and that content is not always viewed on your website.
If you're taking your first steps in digital marketing, Ryan has some great advice for you. It starts with building your e-marketing platform. Do you have a website? Do you have social media profiles on the major networks, such as LinkedIn, Facebook, Twitter, YouTube, and Google Plus?  If you don't, you're missing out on valuable sources of traffic...and future clients. Our Brokerage Director suggests building a platform using each of these sites, and then driving traffic to your platform using a combination of methods including pay-per-click, paid email marketing, and retargeting.
Before you get too invested in one particular method of generating traffic, Ryan suggests you create a marketing plan. What kind of content do your clients and prospects need? Which network is best suited for delivering that type of content? How can you broadcast the same message on multiple networks to save time on the content creation side? No matter which networks you prefer, you need to be sure your messaging and calls-to-action are the same. What do you want your clients and prospects to do? You might ask them to download a free guide you've written, call for a free consultation, or get a quote. All of these are good options, but you need to have a plan and start doing some testing to figure out which calls to action works best on which network.
Lessons Learned
I'd worry less about specific search engine algorithms and more about building a solid marketing funnel.
Ryan commented on the danger of putting all your marketing eggs in one basket, so to speak. Whether that's SEO or Facebook or pay-per-click, you never want to depend too heavily on one single source of marketing leads. After all, what happens when the company who controls that source changes its policy? It happens more often than digital marketers want to admit. Two recent examples include Google's Penguin and Panda algorithm updates, along with Facebook's algorithm update that pushed company page updates into oblivion on a user's news feed. What happened to marketers who depended too heavily on those sources for leads? They diversified in a hurry, or they watched their leads (and profits) dwindle before their eyes.
Another lesson learned has to do with accepting risk. According to our Brokerage Director, most agents new to digital marketing think SEO (search engine optimization) is a risk-free way to get started. While it's true that SEO is free, the amount of time it takes--and the knowledge you need to do it right--aren't going to make SEO a profitable endeavor for beginners. Unless you're willing to accept some risk and dip your toes into the world of pay-per-click and display ads, chances are your results will be slow or even nonexistent. Instead of setting yourself up for frustration, Ryan suggests exploring multiple options from the get-go, no matter how well one of them performs for you.
Looking Forward
Mobile traffic is cheaper and has a higher conversion rate than desktop traffic.
Digital marketing is a must-have strategy for the 21st century producer, but not to the exclusion of other activities that can also generate business. Ryan reminds agents that it's still important to network with clients and other agents face-to-face. Industry groups such as NAIFA, NAILBA, and MDRT can provide great arenas to build partnerships and find out what other producers are doing in the digital marketing arena. Our Brokerage Director also works outside the digital marketing arena by using direct mail in combination with email. When it comes to conversions and policy reviews, for example, a hard-copy follow-up can be even more effective than an email.
Of course, forward-thinking marketers have to consider mobile traffic. While you're building your website, always consider how it's going to look and function on a cell phone or tablet screen. The best way to do this is to use responsive design. Responsive websites resize content elements to fit your screen, no matter the size. Non-responsive websites just cut off the content that doesn't fit on your screen. If that cut-off area contains your quoter, for example, how are your site visitors going to get a quote? These are the kind of questions and considerations you need to plan for while designing your website. If you do, you'll see a consistently higher conversion rate!
Learn more about what it takes to become a 21st Century Producer in our free eBook:

---