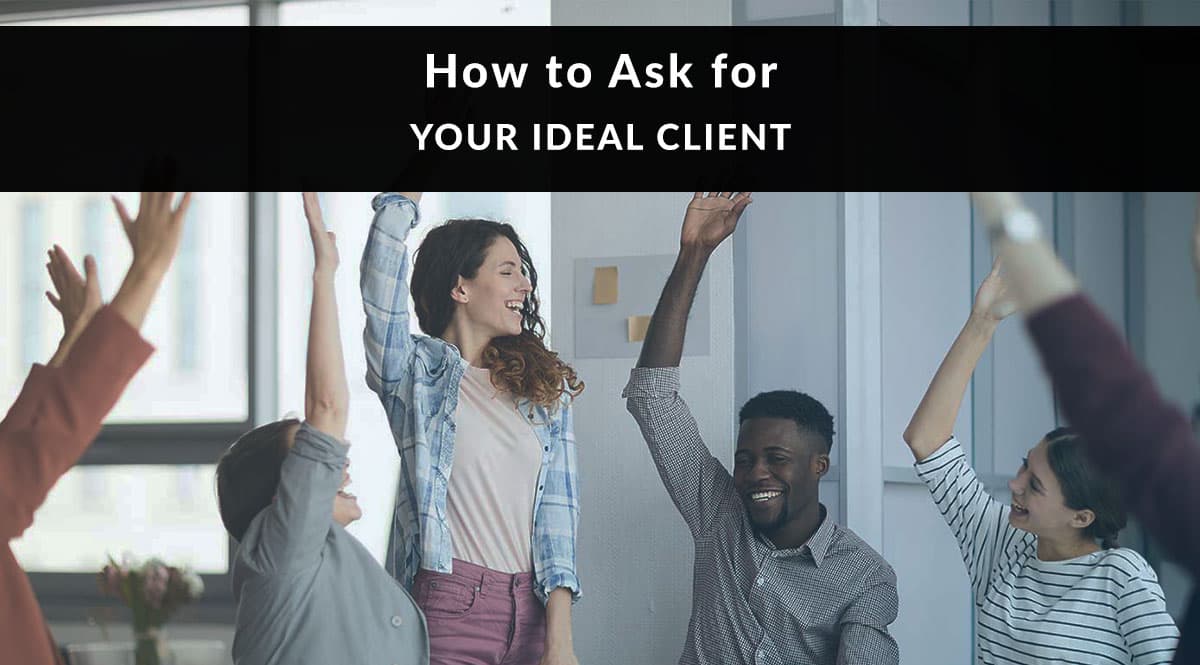 This topic comes by special request from a member of Sheryl Hickerson's Females & Finance group.
When you think about your book of business, chances are you can call to mind an ideal client. A person you enjoy serving, and whose needs really fit your sweet spot of knowledge, skills, and abilities. This is the type of client you can serve best - as well as the kind of client who's easy to work with.
Now, contrast that with the clients who take up more of your time. Maybe they require extra coaching and hand-holding, or maybe their needs simply aren't in your wheelhouse. These folks might be harder to define as a group, but it's worth keeping them in mind as a contrast to that ideal client profile.
The obvious question is: how do you get more clients who fit your ideal profile...and fewer clients who aren't as good a fit? The easy answer is that you put this information out there. Tell all your prospects – on your website and social media profiles – who you're best at helping. Some will self-select and choose you, knowing they fit your description. Others might look elsewhere, and still others might reach out and ask for more information. Either way, you have the chance to proactively pursue clients you can build a long-term meaningful relationship with.
Describe Your Ideal Client & Add Your Stipulations
First, let's explain what kind of ideal client description we're talking about. It's not very long – a couple sentences will do it, and a couple templates will get you to the finish line.
Start by filling in these blanks: I help X do Y. X is some characteristic of your ideal client – gender, net worth, career field, etc. Y is the primary goal you help them achieve.
I help single moms create retirement strategies on a shoestring budget.
We help people with diabetes get life insurance.
My agency helps families with special needs children set up life insurance trusts.
Next, flesh out that description with a second sentence that helps further narrow the field based on any stipulations you have for working with someone: If you want to do Z and [insert any qualifying factors you have], I can help. Here are a few examples, not related to our examples above:
Do you want to create more retirement income...but already maxed out your 401(k)? I can help.
If you haven't been able to get coverage due to diabetes but are under a doctor's care and have been in for a check-up within the past three months, I can help.
Know you need a business succession plan but keep putting it off? If you've been in business and making a profit for at least three years, I can help.
Where to Put This Information
Okay, so you've got a 2-sentence blurb (give or take) that both identifies your ideal client, their goals, and includes any stipulations or conditions you have. Now what?
Put that anywhere you think prospects are looking. Here's a starter list of places that information would come in handy:
Your website – the home page, as well as the about page at a minimum
Flyers or brochures
Press releases
Your social media profiles
Weekly or monthly social media posts
Webinars - on camera as well as in any handouts
TV screen in your office lobby - someday, we'll all be in the office with clients again!
4 Helpful Examples
What does this look like when you put it into action? We dug up some examples. Take a look at how they use or deviate from the formula above and use the version that feels most authentic to you.
1. From our agency kit: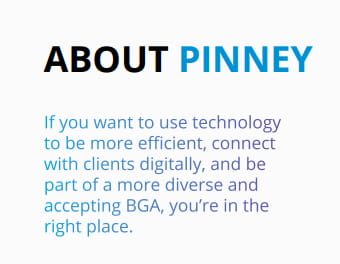 Note that we only used the first part of the formula in our agency kit. Because this is an introductory piece, the goal is to pique someone's attention and earn a little brand recognition. Keep in mind that you don't have to use the entire formula in every piece of your marketing.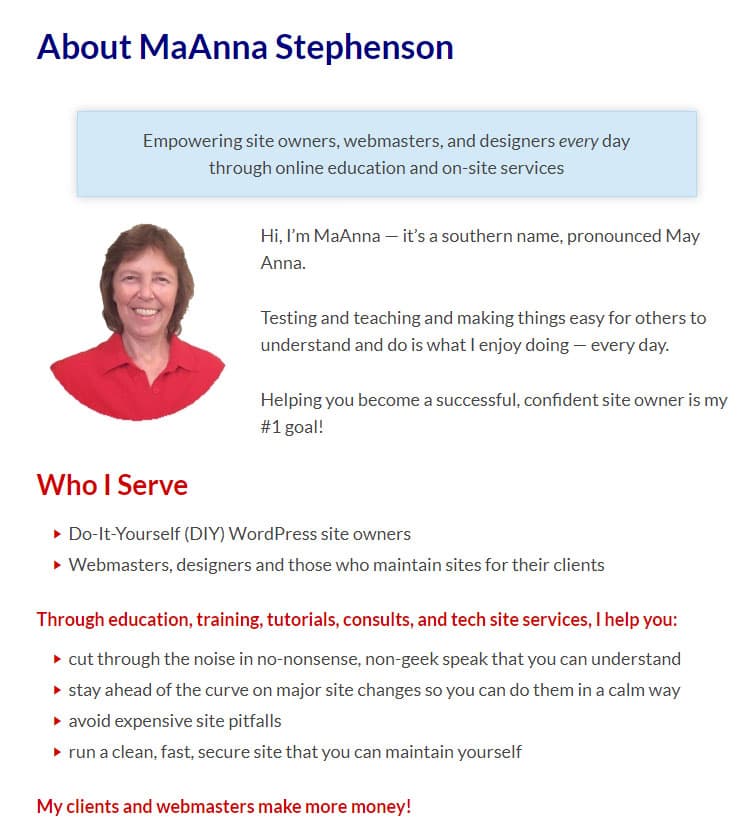 This freelance tech blogger helps website owners with site maintenance and upgrades. There's a lot more on this page about her expectations for clients (i.e., her stipulations). If you're curious about how to tell clients what you expect from them, check out the page linked above.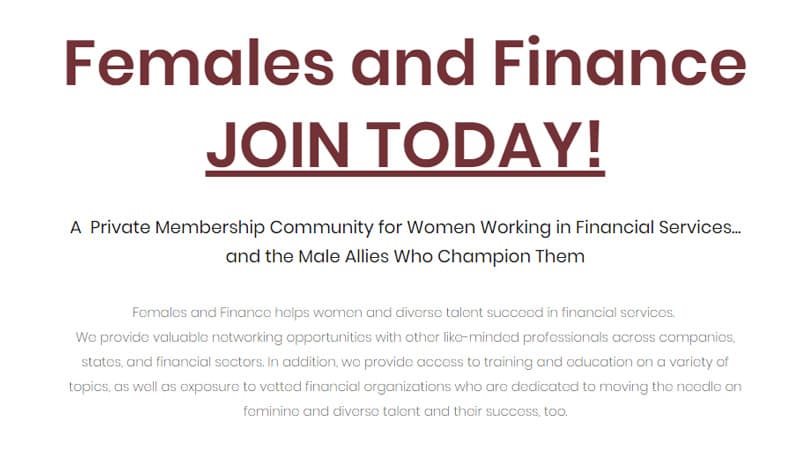 This is as straightforward as it gets – the ideal client is a woman working in financial services or a male ally who champions them.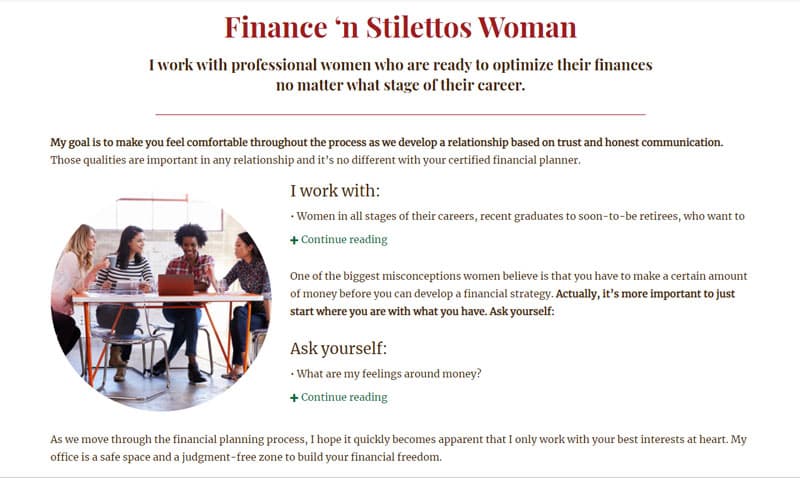 She has a whole section on her "About" page dedicated to "Who We Help." That's what we're talking about! Note that she includes a popular misconception – that you have to make a certain amount of money before you need to develop a financial strategy. That's the opposite of a condition or stipulation, but it totally works in this context.
That's our quick look at how to ask for your ideal client!
Do you already do this on your website? If so, drop a link in the comments. How else do you broadcast the type of client you're looking for? We know this is an issue others are curious about, and the more examples we have, the better!
---
---