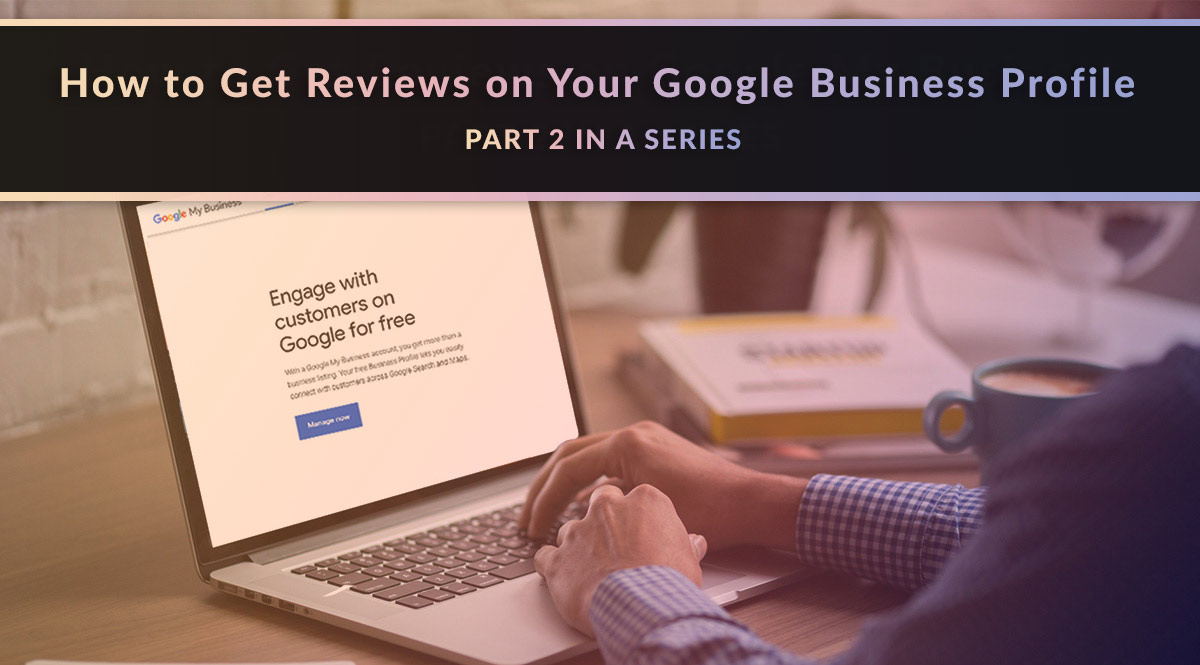 If you're not sure how to get reviews for your Google listing, let's solve that problem.
In a prior post, we explained why your Google Business Profile is important and how to get your account set up. This time, we're going to talk about reviews. Whether you love 'em or hate 'em, they matter to consumers and to Google.
Jump to a section:
Why Reviews Matter
How to Get Reviews
When to Ask for a Review
Not Seeing Results?
Monitoring Your Reviews
Responding to Reviews
Why Reviews Matter
Our own Ryan Pinney recently rolled up his sleeves and researched Google My Business reviews. After speaking with a few marketing professionals, he learned that Google gives every business a good reason to pay attention to their listing. There's actually a slight algorithm penalty for companies with a rating below 4.0.
The default setting for Google's local search queries and map listings is for prospects to see only local business results with a 4.0+ rating. These local results can, in turn, influence general search rankings. So even if you don't do local business and aren't concerned with your Google Maps listing, there's still a good reason to get and monitor your reviews.
So now that we know why reviews are important…how do you get them?
How to Get Reviews
The best way to get reviews is to build the request into your existing workflow. This is easy if you use a CRM with marketing automation.
For example, what's your current procedure once a client's policy goes in force? In our case, we send an automated email notifying them. That email would be the perfect place to add a review request. If we add it to our template once, it would go out to every client with a brand-new policy: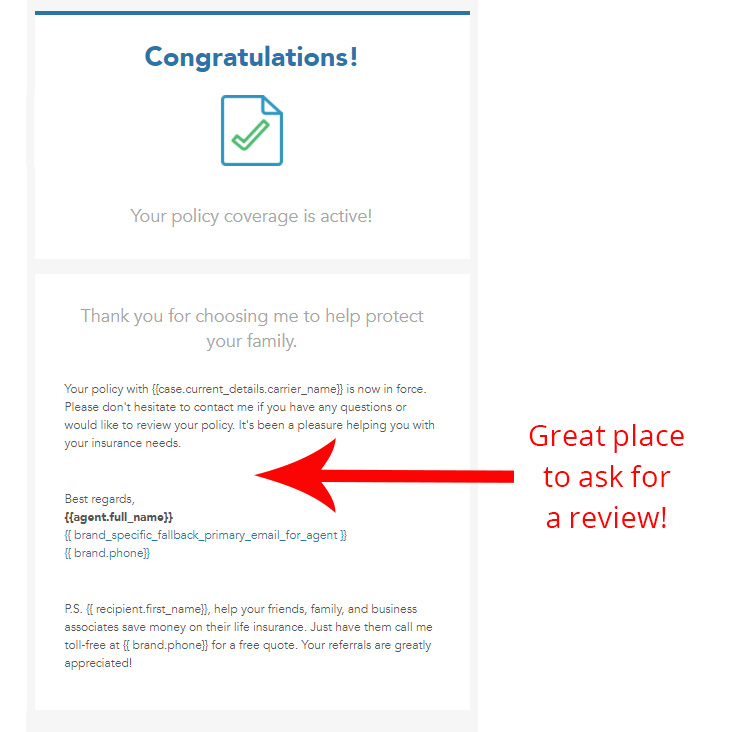 We took a look at our existing workflows for clients and agents, and found several more key places to add a review request.
Before you get started, you'll need two things:
Get your Google Business Profile review link. This is a short link that's less awkward than the full URL. Plus, it takes users directly to the review component of your page. It works for everyone with a Google account – they'll need to be signed in to leave a review. On your GBP home page, look for the Get more reviews box. Click Share review form. Then copy the link in the Request reviews dialog box.



Write a review request blurb. Try something like this: "Thanks for choosing me as your life insurance agent! If you have a minute, I'd really appreciate a Google rating or review. Reviews help me better serve all my clients, including you! They also help others who still need life insurance to find me online. Click or tap here to leave me a rating or review."
When to Ask for a Review
When a client emails with a compliment on your service. This one can't be automated, so it's something you have to train yourself to do. To make this easier, write a review request you can paste into any email at any time. Keep this in a text file or Word doc somewhere easy to access, like your desktop or cloud storage account. When you email the client to thank them for the compliment, paste in your review request below the thank-you.


When you email a client about an upcoming annual review. If you automate this process, add a review request to a "P.S." in this message.


Add it to your client survey. If you send a client survey at the end of a transaction, add a review request. We added our review link to the thank-you page, visible after someone completes the survey. We'll monitor how many responses we get, and may end up moving this link to the beginning of the survey. The risk with that choice would be someone leaving a review or rating, and never returning to complete the survey. The only way to evaluate what works best here is to try both options and make tweaks accordingly.


Add it to your newsletter. Do you send a weekly or monthly newsletter to clients? This is a great place to ask for a review. Keep it relatively innocuous – your content is the focus, not your review request. But the people who stay subscribed and open your newsletter are obviously fans who want to hear what you have to say. That's exactly who you want to ask to leave a review.


Include the request in your client onboarding kit. We talked about what that kit is – and how to include a review request – in this post. It's one of our most popular, so definitely worth revisiting.
Not Seeing Results?
If your experience is anything like ours, it will take awhile to see results from these automated requests. We had some of these strategies in place for weeks...and heard crickets. So we jump-started the process by sending personalized requests. This is a fast, easy way to get a few quick reviews on the board. In our case, we asked our brokerage managers to send a simple review request by email to a handful of their agents. The request just asked them to do us a quick favor and leave a Google review with their honest feedback. Nothing complicated, no fancy HTML email, nothing - just a personal favor for a colleague.
As expected, the personal appeal generated instant results. The same day those requests went out, we notched more reviews than we had in the past year. The good news about that strategy? Now it's even more likely our other efforts will generate results. People clicking through will see positive recent reviews, which will likely make them feel more comfortable leaving their own review.
Monitoring Your Reviews
Your Google Business Profile can email you when you get a new review. To make sure you get these notifications, check your settings in the Google Business Profile dashboard or app.
First, log into your Google Business Profile. From your left-hand main menu, click Settings. Then check or uncheck the notification boxes as you see fit. Click or tap here for Google's official directions on how to manage your notifications.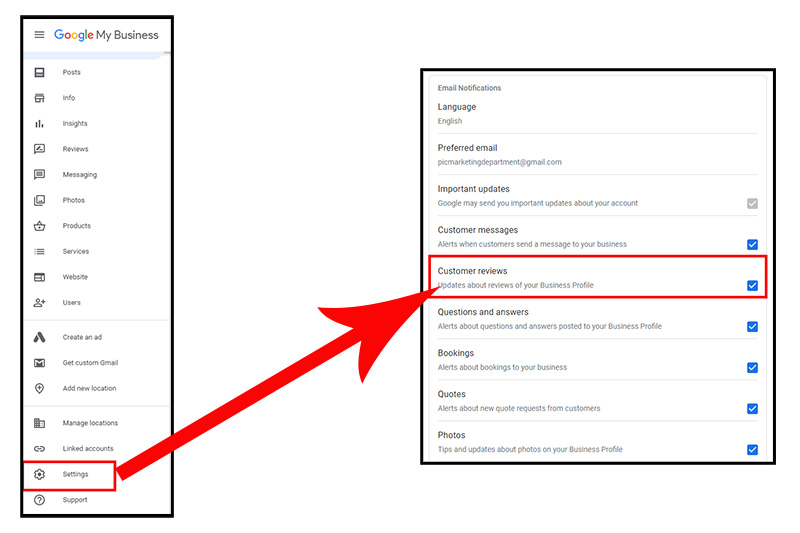 When you get an email notification, it will include the star rating, reviewer name, a snippet of the text, and a link to view the full review on Google.
If you're just starting out, keep in mind that Google may not display your first few reviews; according to ReviewTrackers.com, the algorithm may wait until there are 4-5 reviews (enough to create an average star rating). Even once you have a few published, new reviews can still take up to 7 days to post, so don't worry if there's a lag between your requests and when reviews actually post.
There are two more things to be aware of as you start monitoring your reviews and star rating:
Your star rating may not be as cut and dried as it seems. According to Google support, they use "a variety of other signals" that may affect your score. Their goal is to make sure your score "best reflects the quality of the establishment." This probably applies more to restaurants and salons, for example, but it's worth noting in case you see a discrepancy in your score.


In rare cases, Google may also pull reviews from other sites it finds when crawling the web. This is also more applicable to, say, restaurants, but if you have a lot of reviews on Yelp or Facebook, it's possible they may appear in your Google My Business reviews. Here's the Google support page where it mentions reviews from other sites.
How to Respond to Reviews
If you're a film director, you don't get the chance to respond to bad reviews. Once you release your content into the world, that's it – your job is over.
But as a business owner? That's a different story.
Truth be told, this is an area we haven't always paid proper attention to. We have a couple of negative reviews from former employees that we didn't respond to, but definitely should have. We'll do better in the future, but for now, we hope you can learn from our mistakes.
When you get that notification for a new review, act on it. If you got a good review, say thank you!
If you got a bad review, you have to decide how best to handle it. Keep in mind that your reply is public, and Google will let the reviewer know you've responded. Unfortunately, you can't delete a negative review. All you can do is reply, offer to work with the reviewer, and try to solve their problem. If that's a success, you can ask if they'll update or remove their review.
Here are a few ideas to consider in terms of your response. You can't do all of these in every reply, but the below ideas should cover a range of acceptable public responses.
Thank them for the feedback.
Apologize for their bad experience.
Explain what you've done to fix a problem.
Offer to correct a mistake.
Invite them to start over or try again, especially if a technical glitch was what caused the bad review.
Gently correct any mistakes about your agency or process they include in their review.
Politely agree to disagree.
As you're writing your reply, remember: if you wouldn't say it to a prospect you're meeting for the first time, don't say it here. Why? Because that's who'll be reading your response – a new prospect who Googled you and is deciding whether to do business with you.
That's our look at how to get reviews on Google My Business!
What strategies have you used to get more reviews? What's your best (or worst) review horror story? We all have one...
---
Check out our other posts on Google Business Profiles:
How to Get Started with Your Google Business Profile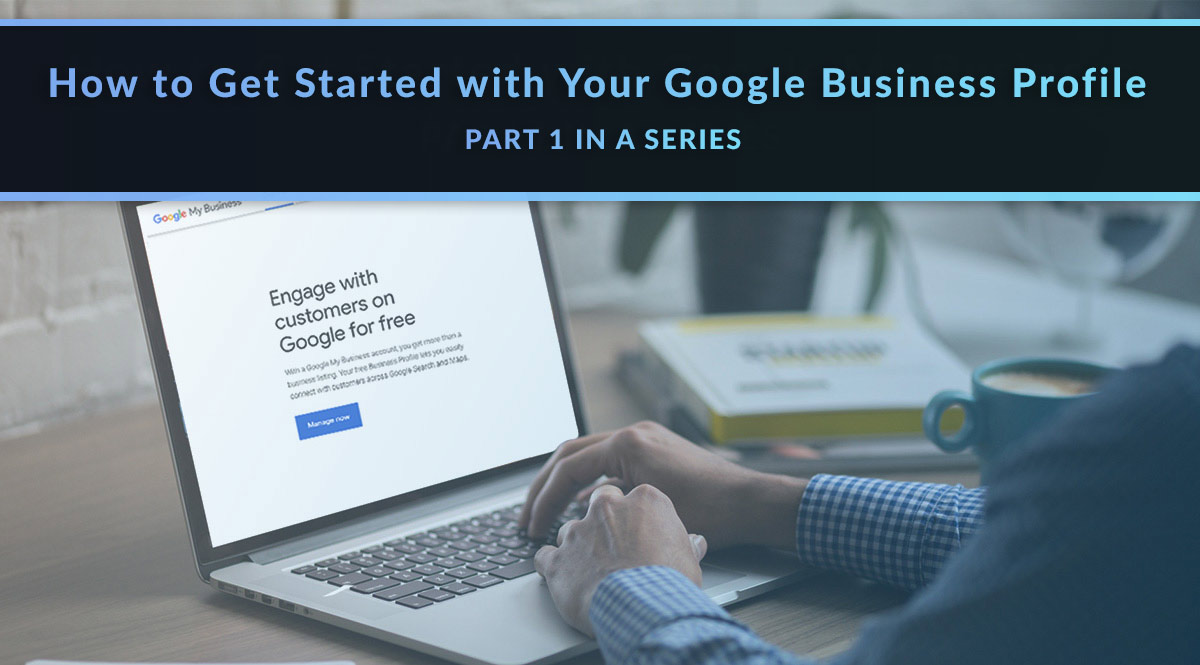 5 More Ways to Use Your Google Business Profile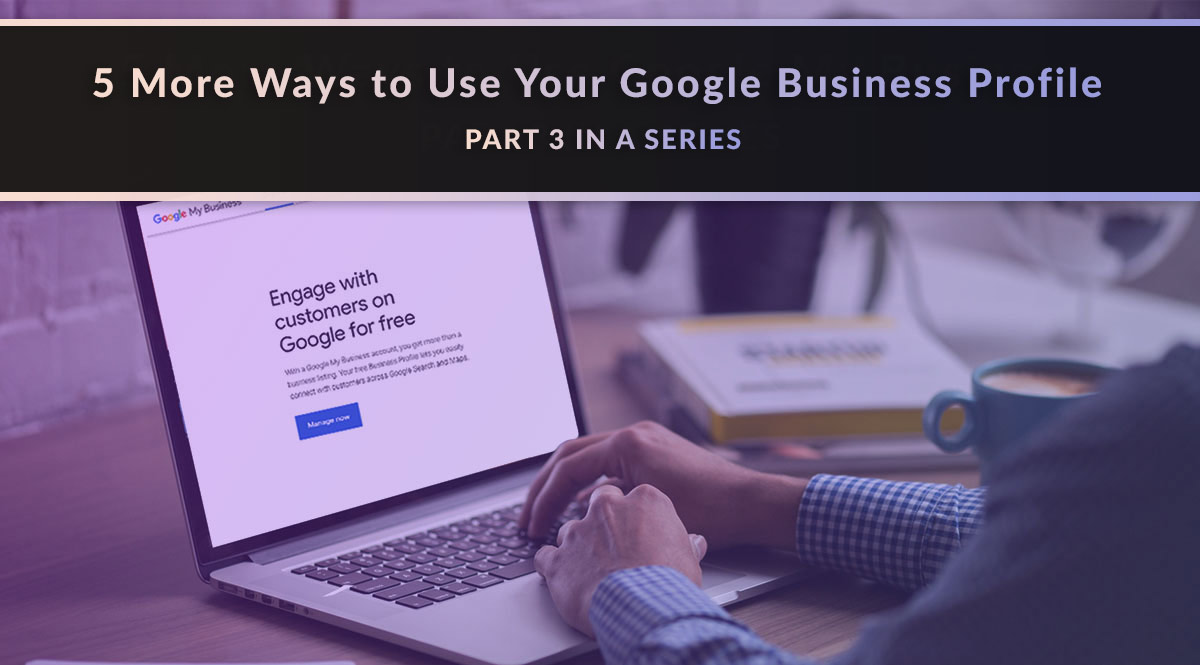 How to Use Your Google Business Profile Posts to Reach Local Prospects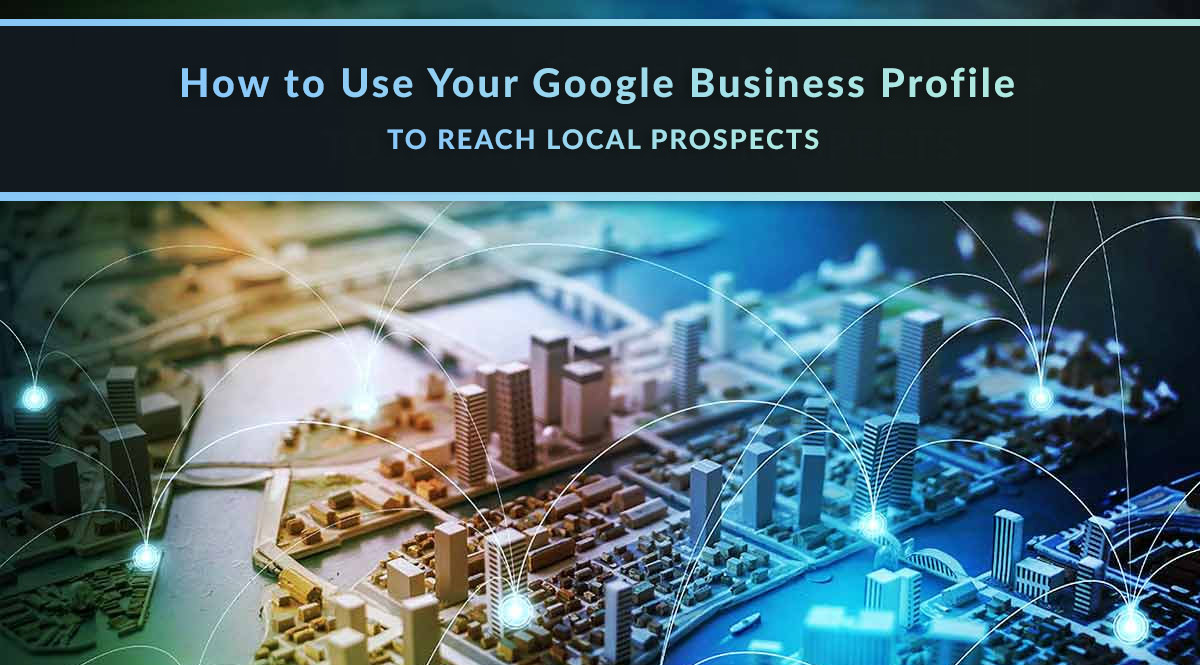 ---
Enjoying Our Blog?
If so, please leave us a Google rating or review! It really helps others discover us and our content online.
Leave a Review
---